Vokera Boiler Reviews & Prices for 2023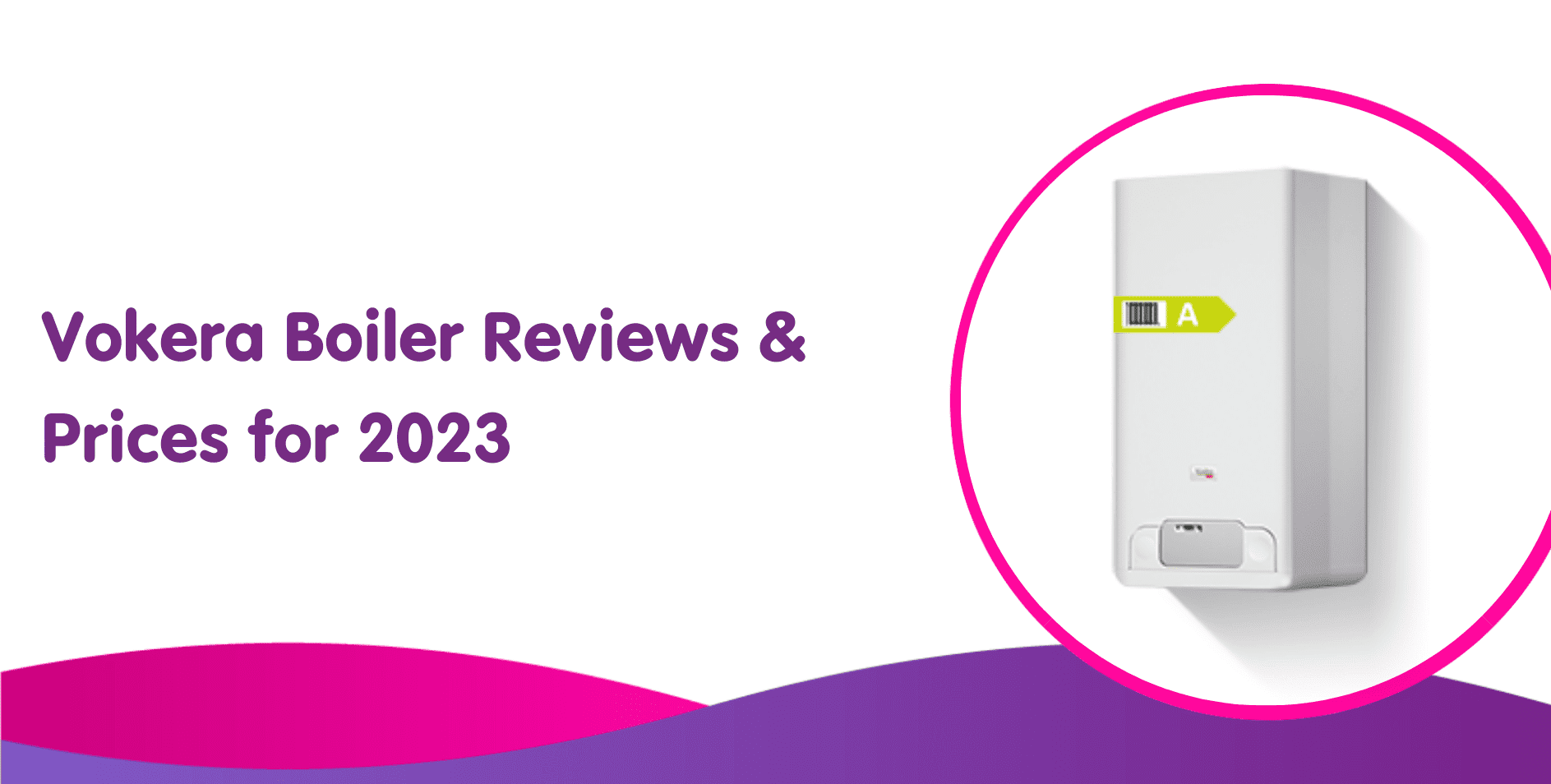 Vokera boilers reviews & price guide for 2023
If you are considering buying a new boiler that won't cost you a fortune, then you are on the right page. A decent boiler offers you a warm and comfortable house all year round and if you have been looking for a new boiler, you may have seen a reasonable boiler brand — Vokera boilers.

Vokera is a prevalent boiler manufacturer, and its models are used for central heating systems in Ireland and the UK, and in addition, they produce a small range of boilers and heating solutions for domestic hot water.
Therefore, before selecting, you must comprehend all the possibilities as they come with unique features, not to mention, if you have water hot needs as well, you would have to buy the system for them separately.
This boiler review will guide you in selecting the ideal Vokera boiler replacement for your home if you are confused about your boiler's choice and unaware of how much it costs. We like the Vision C as our best overall pick, but there are plenty of other great options, too.
So, without further ado, let's get started with our Vokera boiler review!
Get an online fixed price in 20 seconds:
What kind of fuel does your boiler use?
Vokera Boiler Reviews: Quick Overview
Best for Small Families: Unica MAX C
Best Runner-up: Unica i
Best Premium: Vision Plus S
Best Overall: Vision C
Best Features: Mynute VHE
Best Vokera Boiler for Small Families: Vokera Unica MAX C
The Vokera Unica MAX C boilers provide you with a great design, high-end performance, and servicing. They studied all the consumers' requirements and brought that into one superior, cutting-edge boiler range.
This state-of-the-art Vokera combi boiler costs £1145 and enhances the lives of UK homeowners by offering comfort, efficiency, and warmth. The Unica Max C also comes with ease of installation.
The boiler is hybrid enabled and meets the present and future integration requirements of several sources, including electricity, gas, and renewable energy.
The Vokera best combi boiler version offers an excellent domestic hot water flow rate of 16.4 litres per minute because it embraces 40 kW output. In addition, Unica MAX C has a colourful display user interface for user-friendliness.
The interface allows you to navigate through the boiler's settings and parameters, including programming for the heating off and on times as per your requirements and the time clock settings.
Pros
Contains high modulation efficiency
Built-in filling loop
Combination boiler enabled controller with Modbus protocol
User-friendly interface
Cons
High maintenance cost
Ideal only for small spaces
Best Runner Up: Vokera Unica i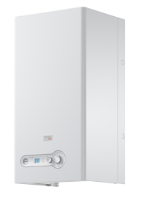 Unica i features an outstanding modulation ratio of 1:10 and is known for its advanced energy-saving characteristics. This enables the boiler to adjust its output to match the heating demand in your home, saving you money on energy bills. The standard price of this Vokera boiler without installation is £825.
Unica i can also be connected to the Vokera OpenTherm control, giving you total control over your heating and hot water needs and reducing fuel costs. This boiler is rated in the B category since it has a high flow rate and efficiency of 89.6%.
This boiler has a 36 kW output and is incredibly user-friendly, and the ease with which it can be operated helps maximise boiler efficiency and raise home comfort levels. With a five-year part and labour warranty, you can be sure your boiler is an ideal pick.
Pros
Simple to operate
High output
Better efficiency
No need for storage cylinders or tanks
Cons
No built-in filling loop
No fit flue connection
Best Premium: Vokera Vision Plus S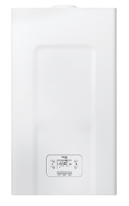 The Vokera Vision Plus S condensing system boiler provides heating and optional domestic hot water through an external storage cylinder, the AquaFlow unvented cylinders from Vokera.
Most UK homeowners' needs are likely to meet by their output variants of 20, 25, and 30kW. The Vokera Vision boiler prices range typically from £630 and £670, boiler installation fees excluded.
Through available accessories, such as these Vokera thermostats and boiler controls the Vision Plus may control mixed temperature circuits such as classic radiators used for underfloor heating directly.
The boiler can also be aligned with a hybrid system component incorporating green technology like heat pumps and solar thermal. In addition, the modern style of the boiler will fit nicely within any setting and comes with a standard seven-year guarantee.
Pros
Easy to install
Dandy design
Variable output range
Converts to LPG
A built-in relay
Cons
Requires separate cylinder
Best Overall: Vokera Vision C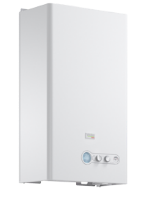 The compact and lightweight Vokera Vision condensing combi boiler is a convenient option that can be stored in most kitchen cabinets. It comes with a five or seven-year warranty on parts and labour.
And it comes with two output choices, 25kW and 30kW, to better cater to Uk homeowner's needs. The price for Vision models ranges from £643 to about £694. Additional features include the 7-day digital clock that gives you complete control over time.
Even though it is an energy-efficient system by default, using a weather correction sensor or an OpenTherm control can boost its efficiency by up to 97 per cent.
For flexible boiler installation, there is now a rear flue option in addition to the top flue option. Anti-cycling adds improved component performance, and the capability for automatic temperature management are additional built-in features. Also, the Vision has a filling loop, an Autostop disabling function, and frost protection.
Pros
Lightweight and kitchen cupboard fit
Built-in filling loop
Various features like autostop disabling and temperature management
Built-in 7-day digital clock
Cons
Does not have Radial stainless steel heat exchange
Suitable for small places only
Best Features: Vokera Mynute VHE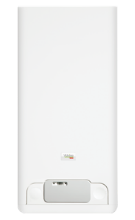 The Vokera Mynute VHE condensing system boiler from Vokera is best suited only for large families with central heating. However, if a storage cylinder is installed alongside it, it can also provide all of your hot water needs.
The boiler comes with two heating outputs, i.e., 20kW and 30kW. For a Mynute VHE system, you get specific 5-year parts and labour guarantee, and you can expect the Vokera boiler costs from £1099 and £1224, depending on the boiler model you select.
The Mynute boiler has an A-rated efficiency output and is endorsed by the Energy Saving Trust. You can cut your gas energy bills by up to 30%, and the cherry on top is that Vokera's outdoor weather compensation control can help you save an additional 10% on energy.
It has a high modulation ratio of up to 10:1 to boost component longevity, fuel efficiency, and energy savings. The user-friendly features of this simple-to-install boiler include a backlit LCD, a dual temperature range for underfloor heating systems, and a low-pressure loss component to quiet the boiler and improve pump efficiency.
Additionally, it has built-in anti-seize controls to stop the pump from sticking, built-in frost protection, and anti-cycling rules to save energy.
There is a rear flue option in addition to the standard top flue option for installation flexibility. The Vokera Mynute VHE also incorporates a front-mounted heat exchanger for simple upkeep and the Vokera boiler service.
Pros
Compatible with solar thermal
Versatile flueing options
Multiple features found in LCD
High energy efficiency
Cons
Needs a separate storage cylinder
High maintenance cost
Requires large space
Vokera boiler prices from £556 to £830, but do not include the installation cost
Vokera is a leader in home heating solutions, but they also offer affordable solutions that provide great value. The Vokera boiler prices range from £556 up to £830, and all products come with a 2-year standard Vokera boiler warranty. However, some models, such as the Vokera Mynute i and Unica i, Vision C, and Linea One, come with a 5- or 7-year warranty.
Vokera boilers are known for using the most recent technology to maximize efficiency and provide reliability. Their entire range meets the requirements of the Building Regulations SEDBUK (Seasonal efficiency of domestic boilers in the UK).
How much does a Vokera boiler cost?
Here you can see our Vokera boiler cost guide which gives you the price before fitting. If you want to know how much a Vokkera boiler fitted cost then expect prices to be around £1,800 or more.
| | | |
| --- | --- | --- |
| Boiler | Boiler Type | Boiler Price |
| Vokera Compact 25 | Combi Boiler | £725 |
| Vokera Vision 25C | Combi Boiler | £820 |
| Vokera Vision 30C | Combi Boiler | £885 |
| Vokera Unica i28 | Combi Boiler | £799 |
| Vokera Easi-Heat Plus 32C | Combi Boiler | £556 |
| Vokera Easi-Heat Plus 25Ci | Combi Boiler | £452 |
| Vokera Unica i32 | Combi Boiler | £830 |
Vokera Boiler Buyer's Guide
As you have noticed in the reviews section, there are manifold options and features to look for while buying a Vokera boiler. So, consider the following factors in our boiler guide and remember them to get the best-suited boiler for you and your family.
Climate
The climate is the primary factor to consider before buying a Vokera boiler. All the features and prices become secondary when you plan to install a new boiler.
A boiler could be an excellent option for your home if you live in a chilly environment. However, if your neighbourhood is warm, you might not require central heating. In that case, consider a heat pump since it can meet your mild heating and cooling demands.
Fuel Type
Check for the kind of energy you are likely to run your boiler on. If heating oil costs are high for you, then consider gas-powered boilers as they might be less expensive to run than oil-powered ones.
The fuel types you select will, however, depend on your area. But most probably, nowadays all kinds are available easily. So, more than availability it's your choice how much you are willing to pay for running a boiler in your home.
Size
Both the boiler's efficiency and size are critical. Undersized boilers won't operate well; big-size boilers will cost you a little extra to heat your home.
Work with a heating and cooling expert who will choose the appropriate boiler type and size using an ACCA or Air Conditioning Contractors of America Manual J calculation.
Your home's base, internal diameter, insulation levels, windows, air filtration, and other factors are considered during the calculation. So, it's simple math and not relying on your imagination to select the boiler's size.
Cooling
Vokera boilers only supply heat, so if you want to cool air in your home for the summer seasons, you'll also need a cooling system. They are also available in various sizes and have different features, so buy one per your cooling requirements.
Efficiency
An AFUE rating for boilers indicates how much energy is transformed into usable heat. High-efficiency models range from 90 to 98.5 percent, and new boilers must have an AFUE rating of at least 80 percent.
The equipment cost increases with rating, but operational costs decrease if the efficiency ratings are high.
FAQs
What component of a Vokera boiler is most important?
A safety valve is an essential safety feature in a boiler or household hot water system. It is intended to release internal pressure if various system failures occur. Consider this part a must-have if you are about to install the boiler for the first time. Read the Vokera error codes guide for more information
What is the main reason for boiler failure?
An internal broken component, like a pressure valve or pump seal, is the most frequent reason a boiler leaks. For example, the boiler's pressure may be too high if the leak comes from the pressure valve. Meanwhile, if the pump seal leaks, it may be worn out and need replacement to start working again.
What are the main requirements of a boiler?
A boiler needs a capacity for steam and water to prevent any variations in steam pressure or water level. A water surface should be large enough to avoid foaming and allow moisture to be released from the water. The large quantity you use for these, the better it is. Plus, it brings peace of mind and improves the boiler's overall life.
Which boiler is more efficient?
Condensing boilers use less energy because less heat is lost to the flue gases (which can be a significant energy loss). Older boilers waste heat by releasing exhaust gases via the flue at a very high temperature. So, it's always the best choice to get a condensing boiler.
How long do boilers last?
Boilers typically last between ten and fifteen years. To keep your boiler operating for as long as possible, you must ensure it is well maintained. So, it mainly depends on how you take care of your appliance or you may start to see Vokera boiler error codes and faults more often.
Vokera Boilers Conclusion
Normally, homeowners may consider a low-price boiler that will break down by day two or think it is defective or poorly constructive.
However, Vokera does not fall into this category. Instead, these boilers belong in the same class as Ferroli boilers and other affordable options out there for boilers.
Whereas not as feature-rich as the competitors, many of Vokera's boilers start below £1,000, while their rivals' boiler prices typically exceed that amount.
A warranty program further supports this quality with a maximum 10-year period. Therefore, we firmly advise you to consider a Vokera boiler if you're searching for a straightforward, cost-effective boiler.