Worcester Bosch Greenstar 25Si Compact Combi Boiler Review
Table of Contents
Worcester Bosch Greenstar 25Si Compact Combi Boiler Review



The Greenstar 25Si Compact Combi Boiler is the perfect boiler if your boiler on the blink. Are you looking for a replacement boiler that you'd like to last for many years to come? If the answer to both those questions is yes, you need to check out this Worcester Bosch Greenstar 25Si Compact combi boiler review. It's an ideal model for homeowners seeking a slimline boiler that's powerful and efficient.
As you can appreciate, buying a new boiler isn't always an easy task or decision to make. You have to take into account the cost to buy it and have it installed, for a start. Plus, you need to know which model is right for your hot water and heating needs. After all; the last thing you want to do is get a boiler that is inadequate for your household!
Thankfully, the Greenstar 25Si Compact is a boiler that will suit a wide variety of needs. Here's our review of the 25Si Compact and what you need to know about this particular model:
Our review of the Greenstar 25Si Compact Combi Boiler 
If you live in a flat or a small house, for instance, the Greenstar 25Si Compact will be more than adequate for your needs. It's suitable for homes with one bathroom; if you've got more than one, you may wish to consider the 30Si model instead.
Because of its compact size (hence the name), you can literally fit this boiler anywhere in your home. It was designed to get installed into standard kitchen cupboards, which is great if you want to keep your boiler out of sight.
Alternatively, you could have it fitted in an airing cupboard, up in your loft, or even in your garage. For the latter two options, the boiler comes with frost protection as standard. What that means for you is on extremely cold days, your boiler won't give up the ghost.
Aside from its size, the Worcester Bosch Greenstar 25Si Compact is virtually silent in operation. When there is a demand for heating or hot water at night, for example, you don't want anyone in your home to be awoken from a noisy boiler! The good news is you need not worry about that problem with the Greenstar 25Si.
The Greenstar 25Si Compact has a standard five-year guarantee.
Let's face it: combi boilers aren't the cheapest of household purchases. When you need to buy a replacement one for your home, you need to choose wisely. The last thing you want to do is buy a boiler that constantly breaks down on you due to poor quality parts and construction!
Worcester Bosch is a boiler manufacturer based in England. As the name suggests, they are based in Worcestershire. But, they also have a facility in Derbyshire too. They have been in business for over five decades, and are now a part of the Bosch group of companies.
When you buy a Worcester Bosch boiler, you can be confident that you're choosing a quality British brand. Each model gets thoroughly tested before being allowed to go out on a sale. As a homeowner, what that means for you is a quality assurance at its finest.
But, in the unlikely event that something did go wrong during your ownership of the boiler, what would happen? Well, you'll be happy to know that the Greenstar 25Si Compact comes with a five-year guarantee.
If something went wrong with your boiler in those five years due to a manufacturing problem, it'd get fixed. It's as simple as that! Worcester Bosch is a common name in most households across the UK, and there's a good reason for that. They make good quality boilers!
An energy-efficient solution that keeps more money in your pocket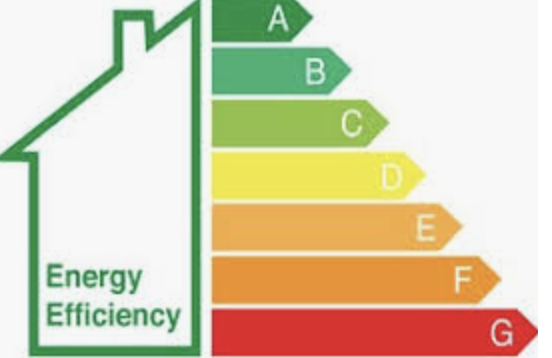 The sad truth about some of the latest boilers on the market today is that they aren't very efficient. They tend to use more gas and electricity than they need to, and that results in you having high energy bills!
One of the most significant selling points of the Worcester Bosch Greenstar 25Si Compact is that it's an efficient boiler. It has an "A" energy rating for a start, as proven by independent testing. The boiler also features a low-energy pump as standard, helping to keep your electricity bills down.
You also have total control overheating and hot water settings, which means you can reduce your bills even more. That's especially handy if you live alone, for example, and are the sole bill payer in your home.
Hot water that is always available on demand 
It can be such a pain turning the hot water tap on and waiting for ages for the water to heat up! It's even more frustrating when that happens during the colder months of the year!
If you want a boiler that offers hot water on demand when you need it, the Greenstar 25Si Compact from Worcester Bosch is for you!
Unlike the claims made by some boiler manufacturers, this model features "always available" hot water. So, when you open up that hot water tap, you can expect hot water to come out immediately. You don't need to let the tap run before you can use it, saving you money on your water bills.
Another feature of the Greenstar 25Si Compact is how you can adjust the hot water temperature. The boiler features two simple controls for hot water and heating temperatures. When you make any changes to them, they get actioned immediately.
Should you buy the Greenstar 25Si Compact Combi boiler for your home?
So you've read the Worcester Bosch Greenstar 25Si Compact combi boiler review. You're fully aware of the features and benefits that it offers (of which there are many!). But, is it the right boiler for your household?
As mentioned earlier, it's ideal for smaller sized properties such as flats and apartments, and starter houses. If you've got a large family in tow, it might make sense to opt for the Greenstar 30Si Compact model instead. That's because it features a slightly stronger hot water flow rate.
This boiler range has the perfect hot water output for any small to medium-sized property and also if you require wall mounting.
But, if your heating and hot water needs are minimal, there's no need to buy a boiler that's above your needs. The Greenstar 25Si Compact has a Hot water flow rate 40°c ∆T ( 8.9 litres per minute) and will be the perfect fit for your small to medium-sized home.
Get a fixed price online now for your new Worcester Bosch Greenstar Si Compact. Click Here.