Baxi Boiler Thermostats & Controls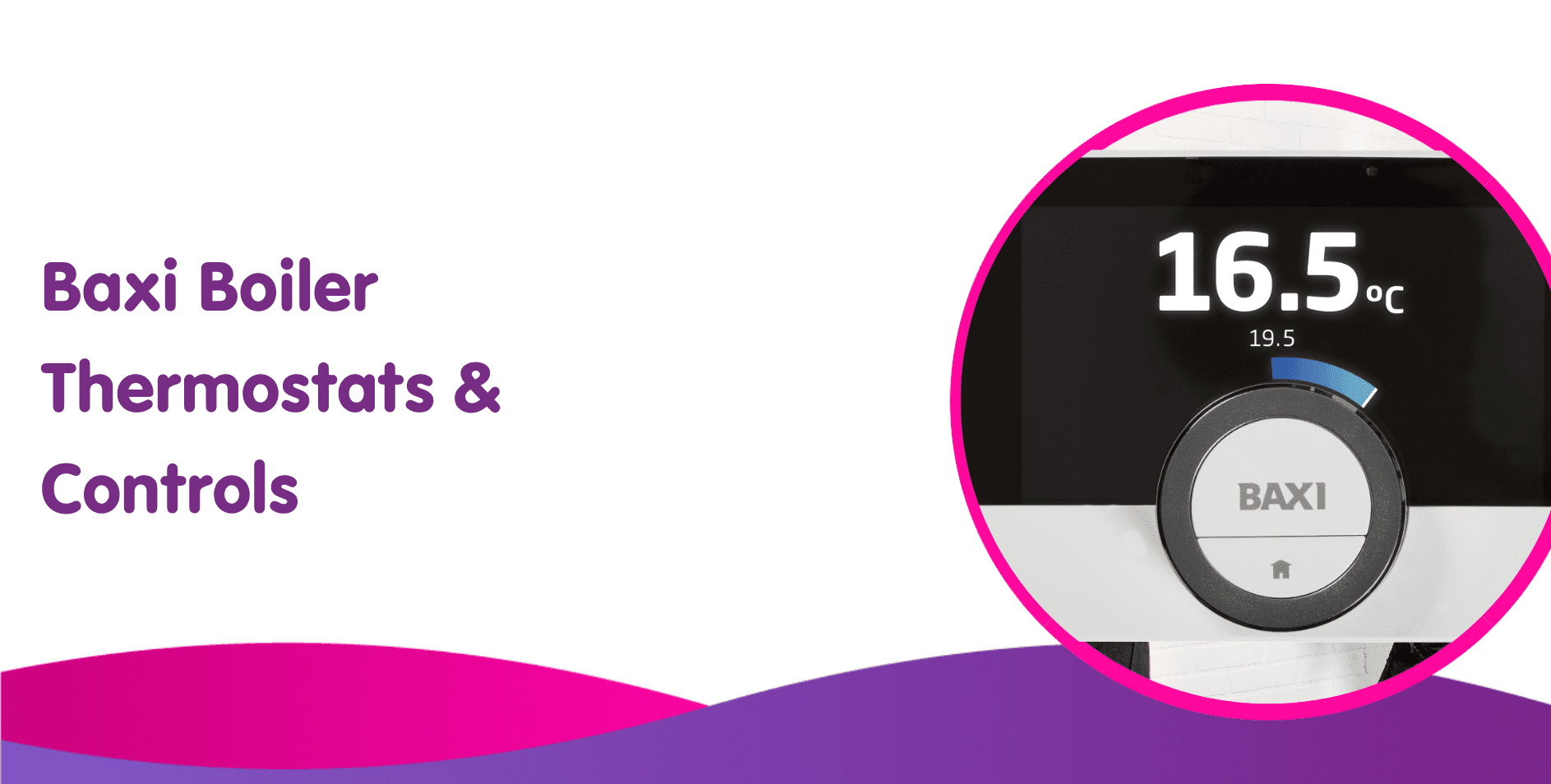 Baxi thermostat and boiler controls review

These Baxi boiler thermostats and controls help save energy and make your life more convenient.
Boilers take the job of heating and hot water regulation off your shoulders so you can enjoy a more comfortable and hassle-free lifestyle.
Baxi is one of the most notable manufacturers and trustworthy vendors of the most refined boilers in the UK. Their adverse collection ranges from smart thermostats to boiler controls.
Get an online fixed price in 20 seconds:
What kind of fuel does your boiler use?
Get a Baxi boiler quote here
Choosing the best Baxi boiler thermostat to control your central heating
Baxi's popularity is their fantastic range of boilers equipped with highly effective condensing technology that works like a dream when combined with their controls.
While all their thermostats and controls work efficiently, they have some distinguishing features. All thermostats and controls are designed to be unique, so you can choose the one that best fits your living standards and needs. So, read now and explore the diverse options that Baxi have to offer.
Did you know that you should always get a free wireless thermostat with every boiler replacement in the UK?
Baxi thermostat & controls for your central heating
Baxi Usense-Smart Thermostat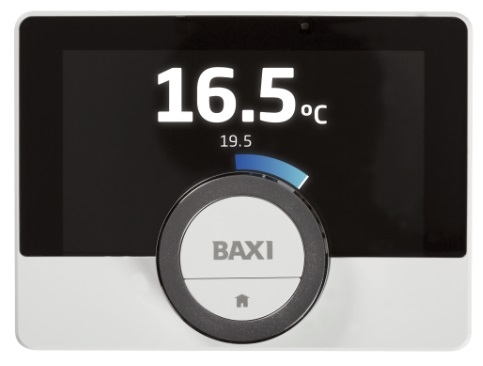 The Usense Wi-Fi Thermostat gives Baxi owners freedom and peace of mind by enabling them to monitor their heating systems via an app. All Baxi combi boilers are compatible with Baxi Usense.
When connected via OpenTherm, additional features, such as boiler malfunction diagnosis, are available.
Any Baxi boiler system can be used with Baxi Usense. It is perfect for updating 2-wire round thermostats in the traditional style. All that is required is an indoor Wi-Fi connection. The Usense comes with a 3 years Baxi boiler warranty too.
Customers can remotely control this smart thermostat, benefit from cost savings, and establish a pleasant temperature when they return home with the free Baxi uSense app, which is available for iOS and Android. In addition, your entire family may control the thermostat via connected cell phones.
With the control knob and button, you may adjust the backdrop colour of the thermostat to match the colour of your walls or your preferences. Programming the thermostat is made hassle-free with a straightforward setup. Through the quick completion of a short questionnaire on the user's schedule and habits, automatic programming can be set up quickly.
In addition, the software lets you set up an 'away program' for times when you won't be at home for a long time, which is perfect for vacation homes.
Key Baxi Controls & Features:
Easy installation process
Flexible and smart programming
It can simultaneously be controlled by multiple devices
Comes equipped with an energy-saving mode
a sufficiently big LED display with buttons and a control knob
Can lock thermostat settings
Get an online fixed price in 20 seconds:
What kind of fuel does your boiler use?
Baxi Wireless Digital Controls
Integral 24-Hour Electro-Mechanical Timer
The Baxi Multifit electro-mechanical 24-hour timer enables control over functional units—on, constant, timed, and off, allowing you to select your comfort level with a single operation. It is equally compatible with a wide range of boilers from Baxi and other manufacturers. Enables the central heating system to be set at a 15-minute interval. I
f your boiler timer is not working properly it could cost you even more in the long run by your boiler turning on when you don't need it
Key Features:
A variety of heating applications and is a part of Baxi's Multifit line
Compatible with the highly efficient condensing boiler lineup from Baxi
A three-position switch enables off, timed operation, or constant activity
Simply slip the switch into place so easy execution
Easy installation process
User friendly
Baxi 24-Hour Wireless Programmable Room Thermostat (Single Channel)
Controlling a heating system is simple with Baxi's single-channel wireless programmable room thermostat. This controller is portable for easy usage wherever you are in the house and lets you preset a full 7-day calendar for convenient heating to fit your lifestyle. Compatible with variants of the Platinum Combi and Duo-tec Combi variants.
Key Features:
Very portable and convenient to use
Configurable timer to schedule up to seven days
Almost any place in the house can accommodate its installation
The receiver unit is linked to the boiler and receives data from the controller through radio waves.
Get an online fixed price in 20 seconds:
What kind of fuel does your boiler use?
Baxi Plug-In Digital Timer (Timer LH Connection + Ecoblue Timer Cover)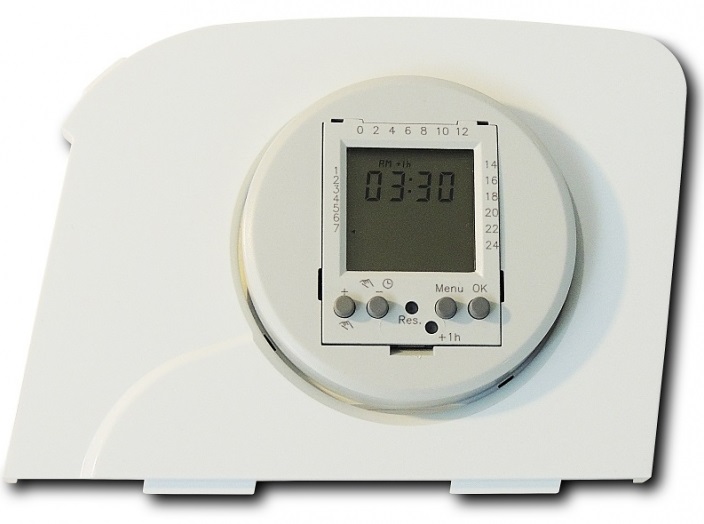 This 24-hour digital programmable timer is a genuine Baxi item that plugs into the fascia of Duo-tec and Neta-tec machines. In addition, this timer incorporates push button controls, a broad, incredibly powerful LCD display, and backlighting to make it easier for you to read. So, it is fair to say this model is user-friendly and deserves attention for heating needs in this day and age.
Key Features:
Suitable for the Duo-tec and Neta-tec product lines
Push buttons and an easily readable LCD display
Can work efficiently for 24 Hours
Simple functionality manual
How to best use your Baxi thermostat application with your central heating
The Baxi Thermostat application will blow you away since it is controllable using your smartphone or tablet remotely, with the help of the Baxi Usense app. The app is free and readily available on the apple and the google app store.
You can use the app to perform numerous tasks, such as configuring timers, holiday programs, hot water temperature settings, and the operation mode, as well as obtain vital boiler information, such as the heating system's status.
You can install the app on multiple devices so everyone at home can easily access the heating system simultaneously. The app also has a user-friendly interface, so you can easily navigate the options. In addition, the app is self-explanatory, so anyone can use it without any problem. It also uses colour coding for specific temperatures and options, making it appealing and attractive.
You can use it best for:
Plan your heating so that it works with your schedule
You may manage your heating from anywhere at any time with a tablet or smartphone
Pay attention to how much energy you use
You can control your heating costs, benefit from optimal energy efficiency with the Baxi Usense app, and ensure you never return home to a chilly house again. We believe that convenience is everything, and this app will make your life easy.
Baxi boiler controls conclusion
To raise your home's comfort levels, you should configure your home's central heating system with the best thermostats and controls. Therefore, you must make the right choice when investing. We guarantee that Baxi is one of the top brands you can invest in terms of efficiency and reliability.
Their range of smart Baxi boiler thermostats and controls will ensure your home remains pleasant and cosy in every weather while saving energy and giving outstanding performance.
We suggest that you review our guide before making a choice; indeed, they will serve as testimony to the fact that their products are ultimately the best ones in the market.
Get an online fixed price in 20 seconds:
What kind of fuel does your boiler use?