Viessmann 35kw Boiler Buying Guide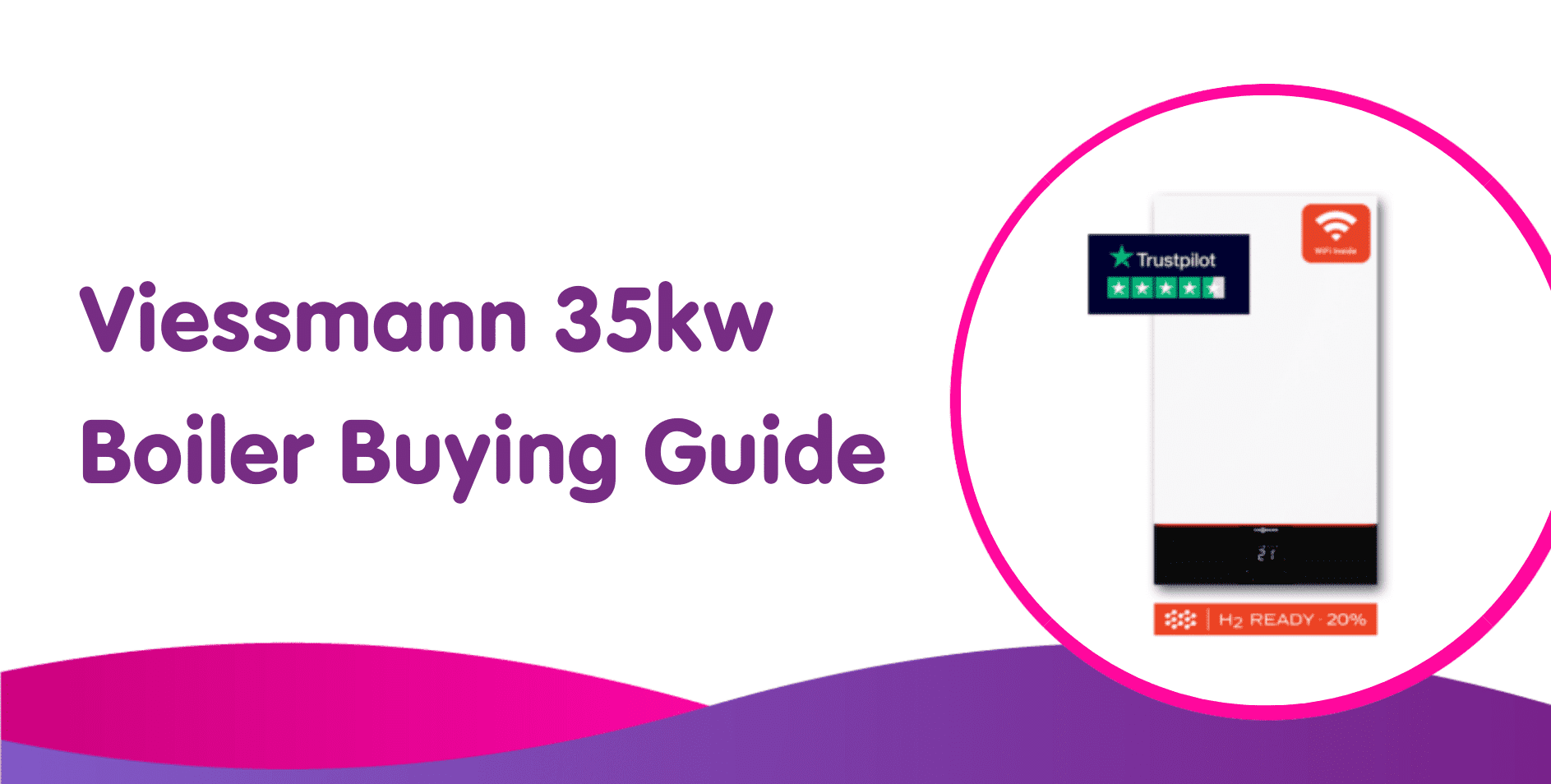 The latest 35kw boilers from Viessmann available right now

When you're in the market for a new boiler, there are several decisions to be made. To begin with, there's deciding which manufacturer to go with, and then there's the type of boiler and which kW output is going to be able to meet your hot water and heating needs.
The new boiler cost is obviously a big factor, but there are more important factors and choosing the right 35kw boiler for your home is one of them.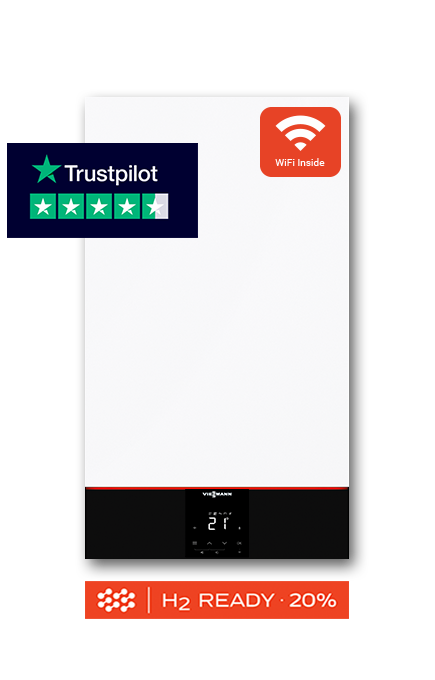 Get a fixed price in 20 seconds here
Viessmann themselves state that they manufacture the UK's most reliable boilers and heating, so with such a strong claim that might be your decision made for the choice of boiler replacement manufacturer! Viessman also has a strong heritage within the heating world and has been in operation for over a hundred years.
So, with a strong contender for the manufacturer, then you need to consider the boiler type, model, and power output.
In this article, we're going to focus on the 35kW options and help you to establish if this is the right choice for you and your home. Find what a 35kw boiler replacement cost here
Get an online fixed price in 20 seconds:
What kind of fuel does your boiler use?
Introducing Viessmann 35kw Boilers
Viessmann has 35kW options in all of three key types of boilers, so that's a combi, regular, and system. All their new Vitodens boilers are now hydrogen-ready boilers too, so they escape the gas boiler ban and can run on up to 20% hydrogen mixed with natural gas!
As a quick reminder, a combi boiler provides both heat and hot water but don't need to have water tanks or cylinders installed so, not surprisingly, they are the most popular choice in the UK. They do struggle to cope when hot water is needed from more than one tap at the same time, so it might not be a great choice for busy households.
A regular boiler is a more traditional way of heating the home. They're also known as conventional or heat only systems, and they need a cylinder in which to store the hot water and a storage tank for the cold water. This type of boiler can be perfect for large homes with more than one bathroom as they can happily supply hot water to more than one outlet at the same time.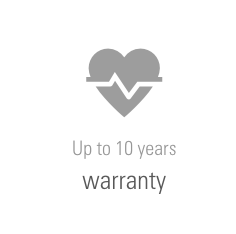 The system boiler is similar to the regular boiler, but it only needs a hot water cylinder; there's no need for the cold-water storage tank as the hot water is pumped directly from the system boiler. Again, these are perfect for the larger home with high demands on the hot water system. Check out some of the best sytem boilers here.
So, coming back to our 35kW boilers, this is at the upper end of the power output for most boiler ranges, so you'll likely have a large property to supply with the heat and hot water. That usually means that these are a good choice for properties with a minimum of 3 bedrooms plus two bathrooms and those bathrooms are often in use at the same time.
Most modern boilers do adjust their output according to demand, so it's not going to cost a lot more in running costs for a higher kW. Where there can be a price difference is in the cost of purchasing the boiler, to begin with.
Boiler not working? If your boiler is over 10 years old then it may be time for a new one.
What features are there on a Viessmann 35kw boiler?
Tado°
All Viessmann boilers are compatible with the tado° thermostat and smartphone app. tado° gives you complete control over your heating system and allows you to see just how much energy you saved every month. This innovative system can also automatically reduce usage when everyone is out but once someone has returned home, then it switches the boiler back on.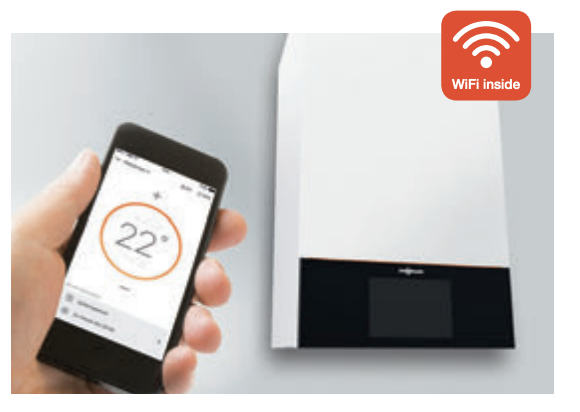 Touch Screen Displays
We love the new LCD touchscreen control panel. It's backlit making it easy to read and use when it's dark. There's also a wireless remote control option.
Warranty
We can't talk about Viessmann boilers without mentioning their 12-year warranty. That's because all of the 35kW boilers we mention in this article come with a 5-year warranty as standard, but that can be extended to a whopping twelve years when fitted by a Viessmann Trained Installer and with payment of an additional fee.
Before leaping into paying for the extended warranty, do take a look at our boiler cover, it may be a better option for your home. if you do have a Viessmann or a thinking of buying one then it will be music to your ears that we don't hear of many common Viessmann boiler issues.
Get an online fixed price in 20 seconds:
What kind of fuel does your boiler use?
Viessmann 35kw Boiler Models
So, let's now look at some of the available Viessmann 35kW models to find the one which will be the right match for your home.
Vitodens 100-W 35kW Combi Boiler
The Vitodens 100 is Viessmann's top-selling condensing boiler. Well known for its high levels of efficiency with 94% of the fuel used being converted into heat, making it an A-rated boiler. The 100-W is well known for its compact size, how quiet it is to operate and its competitive pricing. If environmental impact is an important consideration, then you'll be pleased to know that the Vitodens 100-W has a low level of CO2 emissions.
This is generally considered to be a model which is best suited for smaller homes which are well insulated. The Vitodens 100-W is also available as a system and heat-only boiler.
Vitodens 200-W 35kW Combi Boiler
The Vitodens 200-W combi boiler is a powerful gas condensing boiler which is an excellent match for larger homes. Converting up to 98% of the fuel into heat this is one of the most efficient boilers on the market. But big power doesn't have to mean high levels of noise; the 200-W has a low fan speed which means whisper-quiet operation.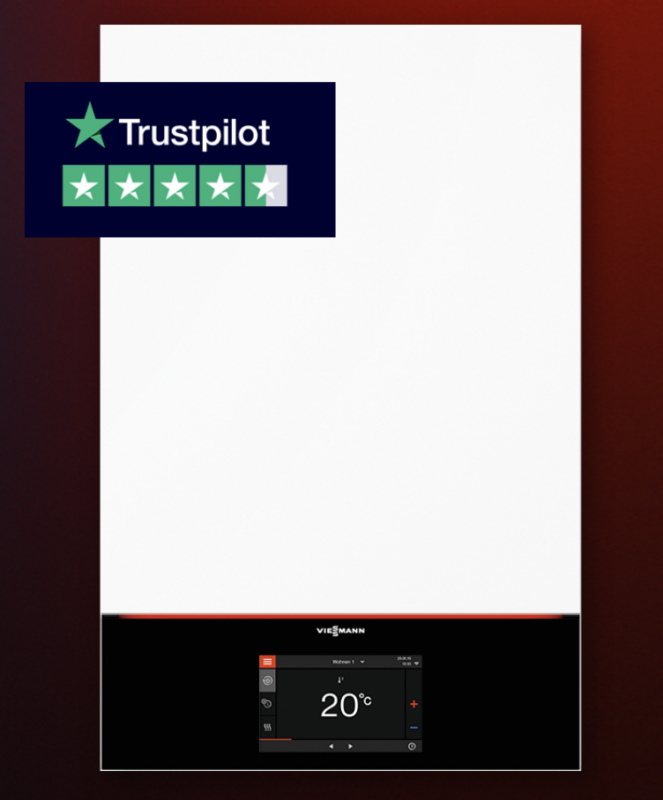 The Vitodens 200-W features an Inox-Radial heat exchanger which is highly resistant to corrosion and so will help to extend the life of the boiler while avoiding all the hassles of downtime due to repairs being needed.
This is a wall-mounted boiler, and its size makes it perfect for fitting in a kitchen cabinet. If you need a system boiler then there's also a version of the Vitodens 200-w 35kW to meet your needs.
Vitodens 111-W DHW Storage Combi 35kw
Perfect for the family home, this combi boiler also features a 46l storage tank within the boiler unit itself. That then means that you can have a shower while someone else has the hot water on in the kitchen and the boiler will be able to provide hot water to both outlets. And with the added bonus of not needing to have a hot water cylinder installed.
If you look forward to a soak in the bath after a long day at work, then the Vitodens 111-W can have a standard 140L bath full for you within 8 minutes. That's a fantastic 18 litres per minute delivery rate. In fact, the hot water delivery is the equivalent of having a 150L hot water cylinder installed!
This 35kW system has been awarded an A rating for efficiency which will also keep your utility bills low and it's better for the environment too.
Get an online fixed price in 20 seconds:
What kind of fuel does your boiler use?
Should I get a Viessmann 35kw Combi Boiler?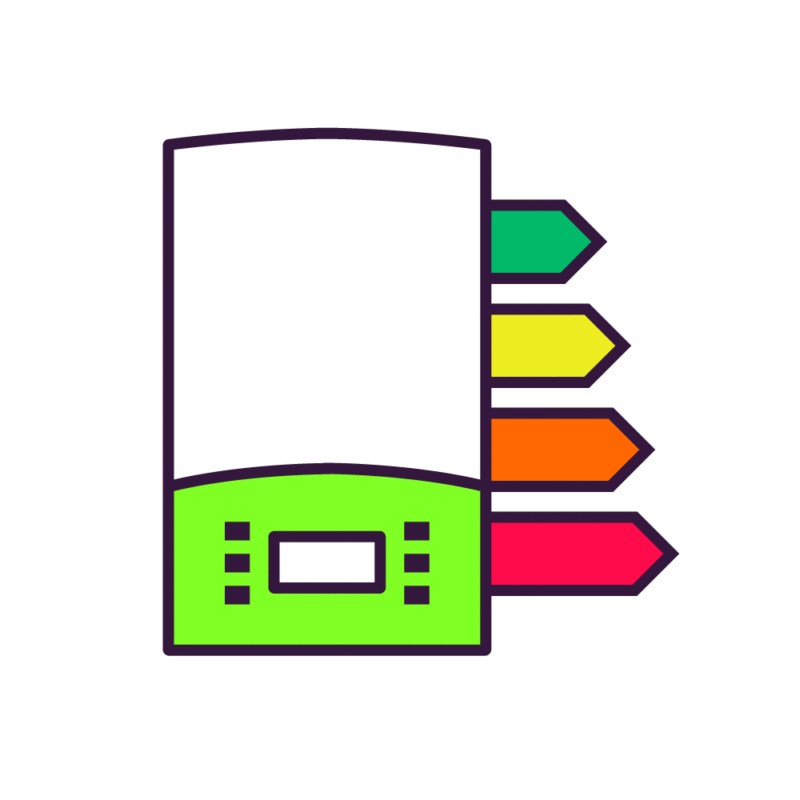 The size of your boiler is measured in kilowatts (kW), and it's this which tells us how much energy a boiler can output in the form of heat. So, the more heat and hot water you need, the higher the kW of your boiler needs to be.
The 35kW boiler is generally best suited to larger homes with up to 15 radiators. If you have ten or fewer radiators, then the chances are that a 25kW boiler is going to be more than powerful enough for your needs.
It used to be recommended to oversize your boiler to take into account all the boiler heat, which was lost due to poor efficiency. However, boilers are now so efficient that there's no need to purchase a boiler with a higher kW than you need.
A boiler that is underpowered will struggle to function in the way that you need it to which may mean radiators are not getting as warm as they should or a lack of hot water reaching bathroom taps.
How much does a Viessmann 35kw combi boiler cost?
We've provided a guide price for each of the models featured within this article but don't forget that you'll need to add on the cost of boiler installation when purchasing a new boiler. Check out some great boiler deals.
| | | |
| --- | --- | --- |
| Model | Standard Warranty | Guide Price |
| Vitodens 100-W 35kW Combi Boiler | 5 years* | £1,193 |
| Vitodens 200-W 35kW Combi Boiler | 5 years* | £2,188 |
| Vitodens 111-W DHW 35kW Storage Combi | 5 years* | £2,452 |
*Can be extended to 12 years when fitted by a Viessmann-trained installer and with payment of an additional fee.
Best Viessmann 35kw combi boilers – Summary
A Viessmann Vitodens 35kw boiler is a great option where the size of the home needs a more powerful output. When this is combined with Viessman's reputation for quality and reliability, then this has to be a key contender when searching for the right boiler for your home.
If you need further help in trying to find the perfect boiler for your home, then the fixed price calculator is an excellent way to consider your requirements and for us to provide you with some great recommendations.
Get an online fixed price in 20 seconds:
What kind of fuel does your boiler use?