Ideal Ideal Vogue Max C32 Combi Gas Boiler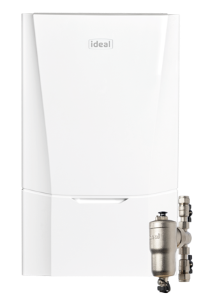 | | |
| --- | --- |
| Manufacturer | Ideal |
| Boiler Model | Ideal Vogue Max C32 Combi Gas Boiler |
| Condensing boiler? | Condensing |
| Energy Efficiency Rating | 93% |
| Energy Band | A Rated |
| LPG model/Conversion kit | Yes |
| Manufacturer Warranty | 10 Years |
| Heating Output | 26 kW |
| Wall Mounted or Floor Standing | Wall Mounted |
| DHW Flow Rate | 13.1 l/min |
| Total Cost | £2,100 |
| ERP Rating | A |
| Hot Water Max Output | 32 kW |
Ideal Vogue Max C32 Combi combi boiler review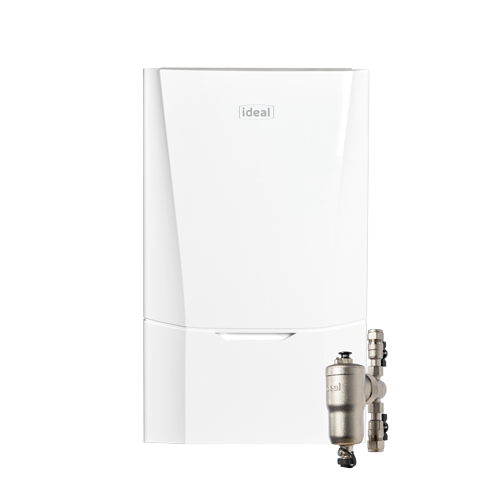 The Vogue Max C32 Combi boiler installation and maintenance is easy. It also comes with an Ideal System Filter. This filter makes it efficient, simple to use, and full of features.
Get a fixed price boiler quote online now in under 20 seconds
It's ErP and water compliant and comes with a maximum 12 year warranty If installed and maintained by a Max Accredited Installer.
The Ideal Vogue Max C32 Combi boiler uses only premium components and is one of the most popular outputs in the range. It is also available in three output levels: C26 26kW, 32kW, and C40 40kW, but here we are looking at the C32.
This energy efficient combi boiler can help keep energy bills down all year round.
Get an online fixed price in 20 seconds:
What kind of fuel does your boiler use?
Ideal vogue max c32 combi boiler review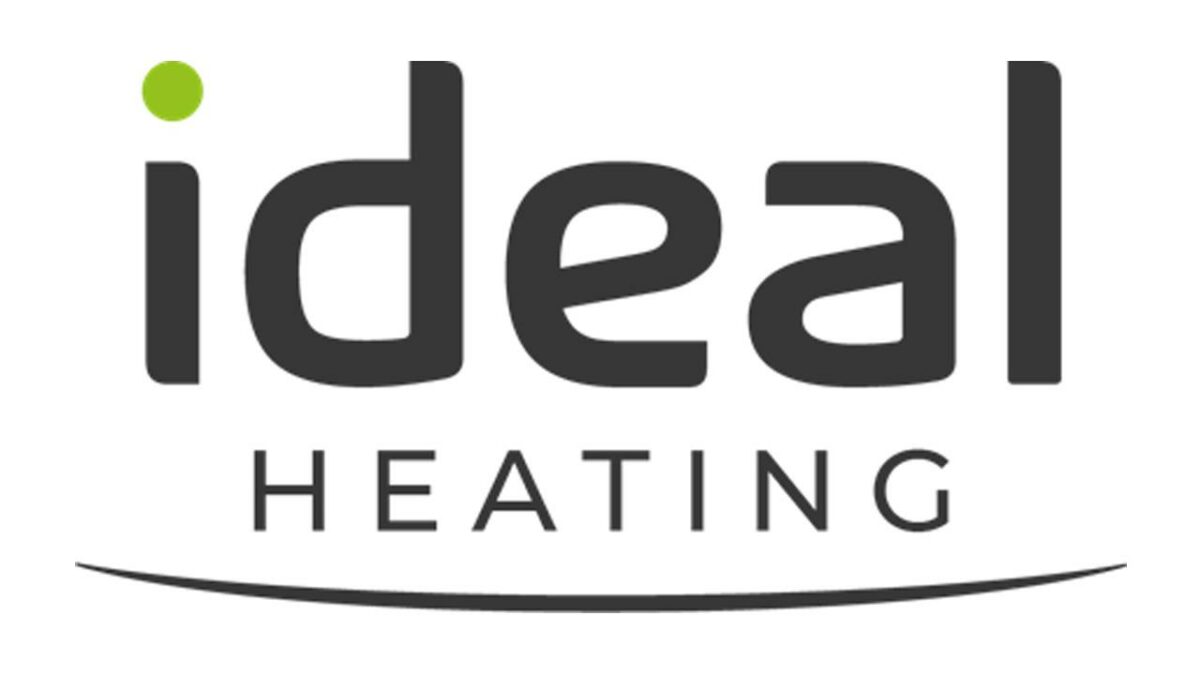 This is the middle boiler in the Vogue Max combi range. The C32's central heating output rating of 26kW makes it suitable for 4 bed homes with 14 to 20 radiators. For properties that have one bathroom with a bathtub, the domestic hot water (DHW), output rating of 32 kW is ideal.
The flow rate of 13.1 l/min is also perfect. If you have 2 bathrooms, go for the Vogue max 40Kw version. With built in frost protection, easy to use large rotary control dials, highly efficient and easy to install boiler is perfect for family homes in the UK
Is the Vogue Max C32 combi boiler suitable for my house?

A combi boiler is the best choice for small to medium homes with 1-2 bathrooms, depending on the DHW output or flow rate. The Vogue max C32 combi boilers heat and provide hot water upon demand.
They do not store hot water in a tank, but they can be used to heat water throughout the house. This high-efficiency boiler type means that you can help keep your energy bills down all year round.
What is the warranty with the Ideal Vogue Max C32 term?
The standard warranty is a 10-year warranty. This can be extended up to 12 years by installing an Ideal Max Accredited installer. You must also service your combi boiler every year to ensure that the warranty remains valid. This also helps keep your boiler more energy efficient.
What are some of the key features in the Vogue Max C32 model?
Vogue Max C32 features a stylish composite design, large control dials with rotary controls, an easy-to-read pressure gauge, and a simple interface with a backlit LCD display. The C32 is easy to install, which can help you save money.
What are the dimensions of the Vogue Max C32?
This is a more premium boiler therefore it is not a compact boiler. It measures 740mm x 445mmx330mm (HxWxD), so it won't fit in a standard kitchen cupboard. You can however get specialist boiler cupboards which it may fit in but we always suggest that you measure up first! If you want a smaller ideal boiler, try the Logic C30.
What is the cost of a Vogue Max C32 combi Boiler?
Prices for Vogue Max Combi start at around £1,200, and can go up to £1,350 depending on which merchant you choose. You will also need to pay for boiler replacement too if you have an old boiler.
Boiler costs including installation can vary widely from one installer to another, so it's worth shopping around to find out if there are any savings. Ask each installer or company for a fixed price. This will include both the installation and the boiler.
How do I find out if the Vogue max C32 combi is suitable for my home?
The Vogue Max Combi combi boiler (or combination boiler), is not required to have a cold water tank, or hot water storage container. Combi boilers can heat and provide hot water by themselves and are often found in small apartments and houses.
Combi boilers are very economical because they provide instant hot water and heat only what you use. There are three versions of the Vogue Max C32 combi series. They can be used to heat small to medium-sized homes.
It is crucial that you select the right boiler for your home. This is why Gas Safe registered engineers are recommended before you make any purchase. Your engineer will not only give you advice about the best boiler type but also help you determine the correct heat output (boiler sizes) for your home and your needs.
How energy efficient is the Vogue Max C32?
The Ideal Vogue Max Combi boiler is both ErP-compliant for heating and hot water. It also has a SEDBUK rating 91%. If you choose this boiler, you will get an A-rated product that can help you save money on your annual fuel costs and reduce your carbon footprint.
You can also save money on energy and costs by choosing one of Ideal's accessories or controls. The most popular control option for Ideal is the Alexa-compatible Halo or Touch Connect thermostat, which can be controlled via a smartphone.
What controls and features does the Vogue Max C32 use?
The boiler has a variety of controls, large rotary dials, and a cover that conceals the LCD display. It also features a 3.5-inch colour backlit LCD LCD display with plain text and graphics.
The display will indicate a fault and provide text support to your engineer if the boiler experiences a problem. A service timer and display are also available to inform you when your annual service is due. The boiler also features frost protection, an easy-to-use pressure gauge, and an Ideal system filter.
Should you buy the Ideal Vogue Max C32 combi?
The Ideal Vogue Max is one of the best combi boilers that Ideal manufacture so it is up there. The only downside to it is the competition from other boiler brands. We always suggest that you compare boilers online and get the best quotes. You can get more compact boilers that can provide just as much energy efficiency at a great price such as the Viessmann Vitodens 050-w. Get your boiler quotes online now with Boiler Central.
"The engineer Hasan arrived on time, was very polite & helpful. A pleasure to have him done our boiler service."
"The lads were great got a big job done in 2 days put new boiler in loft the lads were very efficient and managed to tackle a number of problems that they came across with the gas pipe and would definitely be using Yorkshire
bolilers again when I move also Andrew Firth the sales agent was great and then rest of the team I spoke to one the phone.
Mr and Mrs Dass"
"Swift tidy service and friendly engineer thankyou"
"Arrived within timescale given. Gary was friendly, knowledgeable and efficient, thank you."
"Top lads cory and kieran very clean and tidy it's been a pleasure, very efficient with install of new boiler explained everything, very polite top job done lads, credit to themselves....thanks dave"
"Hasan was very polite knowledgeable and efficient. Telephoned to say when arriving and so helpful."
"First class boiler service. The engineer Gary was very polite, helpfully, and knowledgeable. Thank-you."
"Engineer was very pleasant and gave good advice."
Who are our fitters?
We use our own Gas Safe installers and the best installers the UK has to offer. Every single one is Gas Safe registered and has been thoroughly vetted.
Get a Fixed Price Now
Get a great price on a Which? Best Buy boiler online in minutes