A21 Fault Worcester Boiler Thermostat Meaning, Causes & How To Fix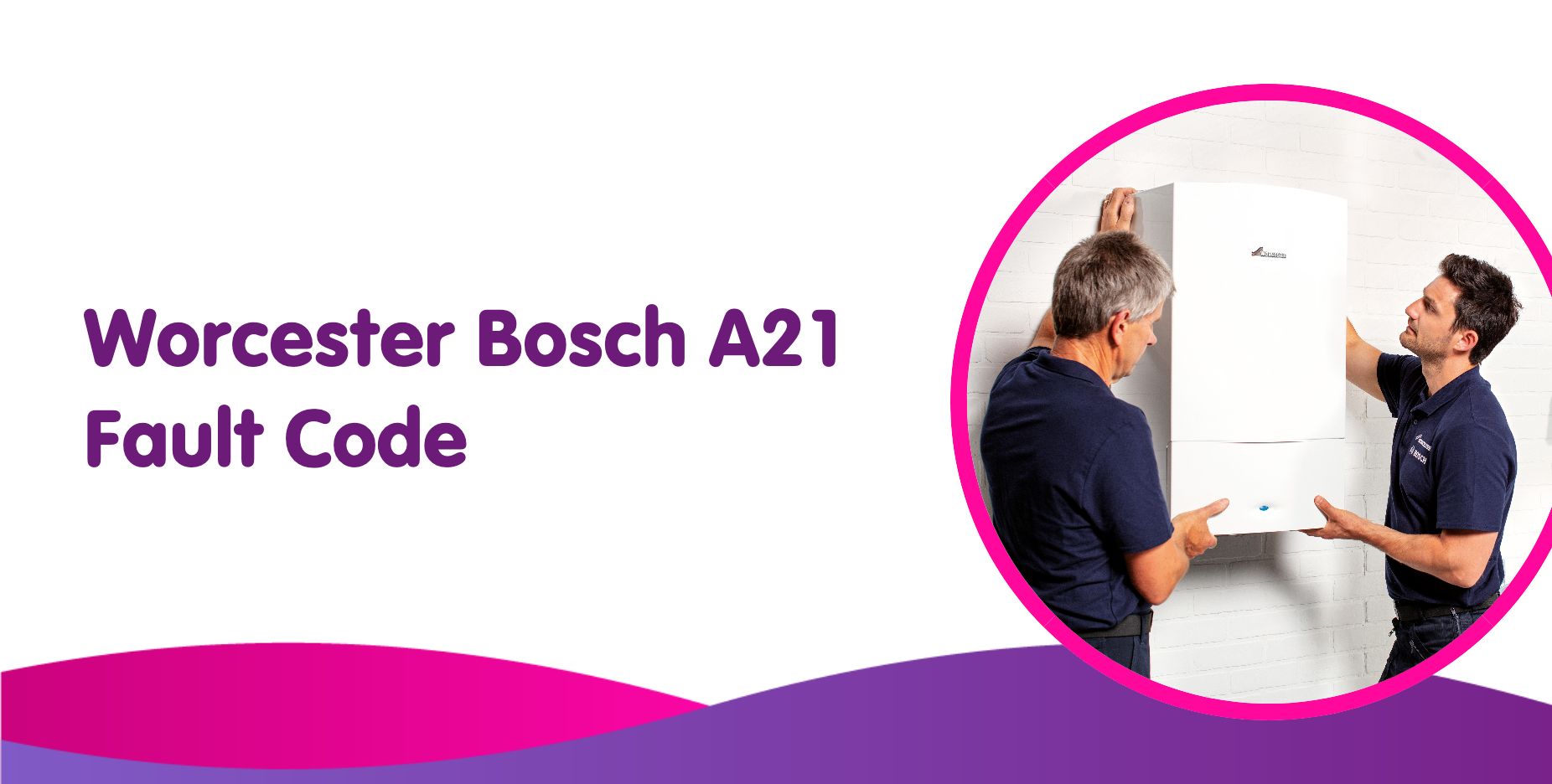 How to fix Worcester boiler A21 fault code or faulty thermostat
Your Worcester Bosch boiler & heating system may be experiencing an issue if A21 appears on the Worcester boiler's display screen, or in your room thermostat.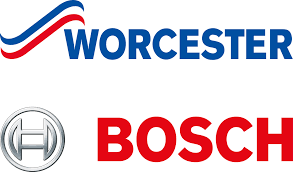 The Worcester boiler error code A21 means that your thermostat and boiler are not communicating due to a lack of an RF signal. The most common error is A21 and it can be easily fixed without the help of an engineer.
Your thermostat is as important as your boiler when it comes to ensuring that your gas bills are as low as possible as it controls when your heating is on and off. If your controls are broken or not working properly, your Worcester Bosch boiler could be on longer than it needs to be costing you far more money than needed
Get an online fixed price in 20 seconds:
What kind of fuel does your boiler use?
Is it possible to fix the A21 fault code with no RF signal?
This is a common fault that can be easily repaired by DIY without spending a lot of money. Any work on the boiler or final connection of water pipes must be done by a Gas Safe registered engineer. This is most likely due to low RF signal strength. However, you should be able to remove the Worcester boiler error code by yourself
This guide will explain what to do, how to fix your Worcester Bosch boiler controls and when to call an expert to complete further repairs.
Worcester boiler A21 error code wireless thermostat issues
Worcester Bosch refers to this code as "Loss of RF Signal". Radio frequency refers to the way that a thermostat wirelessly communicates to the boiler to inform it when to turn off. The boilers have a temperature sensor inside that tells it how hot or cold it's in a given room.
This happens when your thermostat registers lower temperatures than what you have set. They are usually placed in areas you spend the most time.
Once the temperature is recorded, the thermostat sends an alarm to its receiver partner (also known as a receiver).
This unit is usually located near the boiler unit. It relays the signal to the boiler. The boiler will turn on heating when the room temperature is reached.
The A21 code will be displayed if there is an RF interruption between receiver and room thermostat. This prevents the boiler from knowing when to turn on.
Read more about central heating thermostats here
How do I fix the Worcester A21 error?
Thermostat Needs New Batteries
They will need to be charged as with any other battery-powered appliance.
Before the introduction of A21 codes, your display might have displayed a low battery symbol. This means you have 60 days before your thermostat stops working.
Low batteries will not be an issue if your device was recently installed. If you get a Worcester Bosch boiler service every year things like this can also be picked up to make sure you are not without hot water or heating.
How do you replace the batteries in your Worcester wireless thermostat
The quickest way to get rid of this Worcester boiler error code is you must take the thermostat off its mounting plate to access the thermostat's battery compartment.
The method used to accomplish this depends on the model. These steps can be used for most Worcester Bosch thermostat models.
Placing a flat-bladed screwdriver below the thermostat is a good idea.
Gently twist the handle until it comes off of the mounting plate
Remove the entire wall before you replace the batteries.
Attach the thermostat again by aligning it with the wall mounting spot, and pressing gently until it snaps in place
The process will be the same for most models. If you cannot locate an opening on the thermostat's manual you may want to consult it.
Batteries can cause the A21 error code. Once this is done, you can program the thermostat to your desired settings again.
Do you need a Gas Safe engineer??
The boiler could be located in an unusual place such as your garage, attic, or basement. It is possible that the receiver is too far away from the thermostat.
Engineers might be able to move the receiver to a better spot so that your central heating works better.
Wireless thermostats may not work for you if the receiver is too far from the desired area or if structural features such as steel joists interfere with communication.
In this case, a Gas Safe engineer may recommend replacing the wired thermostat. These thermostats are usually less expensive than £100, plus labour costs for installation.
Thermostat is out of range for the Receiver
If the thermostat was installed in recent times, it is possible that it has not been in a position to communicate with its receiver.
The thermostat measures the temperature at the exact location. This tells the boiler when it should turn on. If the signal is not received or lost, this function will not occur.
Worcester Bosch believes this statement is not universally accepted by all engineers. Worcester Bosch says that not all engineers agree with this assertion.
This is particularly true in modern housing which contains steel components such as rolled joists and layers within walls, as well as foil-lined plasterboard.
If your thermostat is out of range of the receiver, try this:
This can be done by taking the thermostat off its mounting plate.
Bring it to the boiler
This is to verify the signal from a Worcester boiler thermostat.
Do not hold the menu button down for more than three seconds.
Turn the knob to select Info and press the knob again.
Turn the knob to select Signal strength and press the button to enter function.
The signal ranges from 1-10. Any signal above 4 is acceptable. However, any signal greater than 7 is better to ensure consistency.
The wall mounting plate can be removed to move the stat to an area with a stronger signal.
Keep in mind that the thermostat will regulate the temperature of the heating system, not the hot water.
Most people place it in their living rooms as this is where most of their time. It should be kept out of direct sunlight, near heat sources or in areas that can affect temperature.
You can check the position of your thermostat by leaving it in place before you move the wall mounting plates.
When to call a Gas Safe engineer
Engineers can use a radio frequency reader to find out if interference is being caused by other devices.
If it is difficult to move the thermostat, or other devices, they may suggest switching to a wired thermostat.
Interrupting radio frequency signals
If there are many wireless gadgets, it is possible for them to interfere with the signal between thermostat and receiver.
Because radiofrequency communication is used to communicate, any device will compete for 'airspace.
Repairing an Interruption of the RF Connection
DIY Solutions to Try
It is possible to identify which device is causing the A21 issue.
It's most likely that the A21 code is located in the evenings when the console is not turned on.
You might be able to move the thermostat without moving it so that it is possible to move the thermostat closer or ensure that it is not used during heating.
When to Call an Engineer
After examining all possibilities, your engineer may suggest that the problem is caused a defective component.
Sometimes parts can be repaired or replaced. The thermostat and receiver are likely to need to be replaced if a complete replacement is required.
Worcester Bosch manufactures many models that cannot be paired with another part.
It will depend on which model you select. The most recent models can be as high as £200.
Faulty Receiver/Thermostat
It's possible for one of the parts to have failed in the receiver or boiler controls.
Each part is required for the connection of the boiler to take place. A21 error code could indicate that one or more are damaged.
If an error code is displayed on the boiler's display screen but the room thermostat's screen is blank, it's likely that the thermostat has a problem and will need to replaced.
Clearing a Worcester Boiler A21 Fault Code
The A21 error code can be removed from your thermostat's screen easily by resetting it using the reset button. Alternate models have a central heating temperature knob that can be used to reset the boiler. There are many steps you can take before calling an engineer to repair or diagnose the thermostat.
If all other options have failed, you can request an engineer to visit your home.
If your Worcester Bosch boiler is still under warranty, make sure to take advantage of any free repairs and replacements. If your boiler is knocking on a bit, say over 10 years old, then why not see how much a new boiler costs and get a fixed price quote online in under 20 seconds with Boiler Central