Baxi E119 Fault Code Meaning, Causes & How To Fix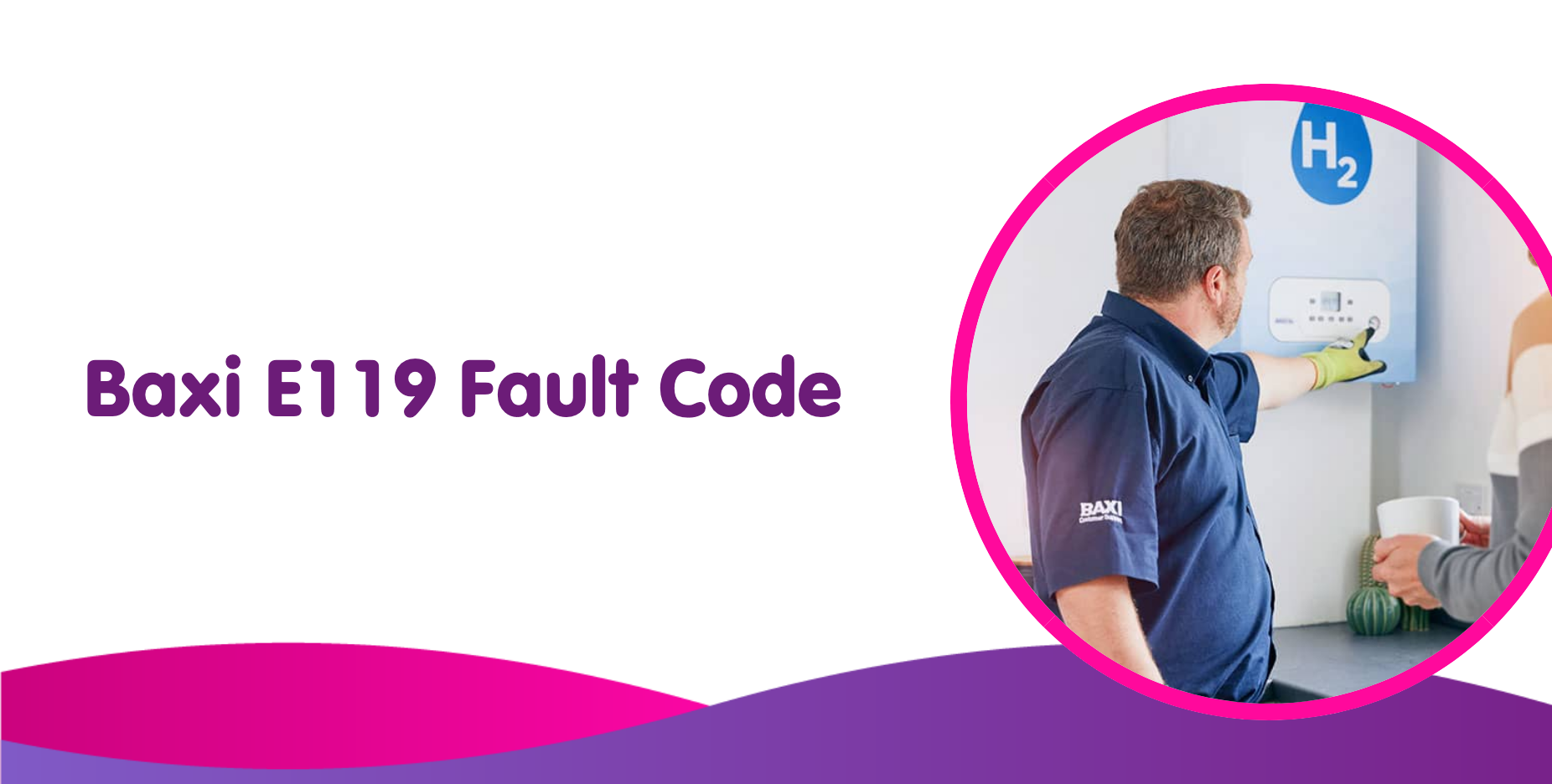 What does the E119 Baxi fault code mean & how to fix it?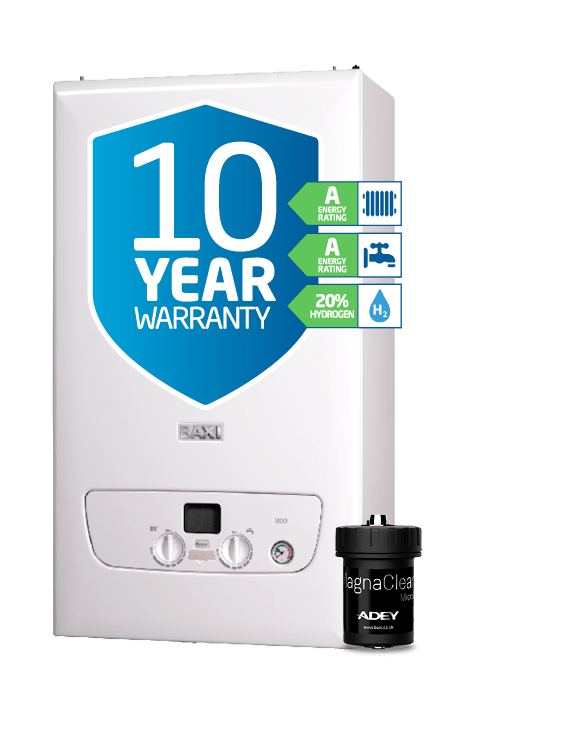 E119 faults indicate that there has been a pressure drop in your Baxi boiler and your system isn't working properly. Low pressure is a very common problem.
If your boiler is over 10 years old, it may be time to consider a replacement boiler as old boilers become less energy efficient, problems start to arise and running costs start to add up.
This will usually cause a shortage of hot water and central heating. It is easy to top up the low water pressure in your central heating system and it can be an excellent way to get your hot water and heating back up and running. If the pressure suddenly drops again, that is a sign of a leak in your boiler, pipes, or radiators.
Get an online fixed price in 20 seconds:
What kind of fuel does your boiler use?
Get a Baxi boiler quote here:
How to fix Baxi E119 error code on boiler
This is the most common Baxi error code. Your Baxi boiler has detected that your pressure is too low and you will need to increase it. Check your pressure gauge to confirm this.
It is normal for boiler pressure to need to be topped up from time-to-time. This is easy to do, especially if your boiler has an Easy-Fill permanent filling link. If you top up your Baxi boiler pressure, the E119 fault code should disappear.
Why is the pressure dropping in my Baxi boiler?
There are a few things that can cause your boiler's pressure to drop. Pressure could drop if you have recently had to bleed your radiators. It could be that your heating system is leaky. It could be so small that you don't notice it, but if your boiler is still under pressure you should ask your installer or Baxi Customer Service engineer to inspect the rest of the system.
How to Increase the Pressure on my Baxi boiler
Follow these simple steps to repressurise your Baxi boiler.
Before you start, turn off the boiler. Also, ensure that everything has had time to cool before touching anything.
Once everything seems cool, locate the filling loop. It is made from metal and has two valves at each end. This should be easy to identify.
You will need to check if your pipes have any end caps.
Attach the filling loop directly to the system. Make sure it is securely fastened to prevent leaks.
Once you have checked that the filling loop has been properly secured, you can open valves. These valves can be opened and water will start to flow from the mains into your heating system and the pressure gauge starts to move.
Listen closely to the boiler. Can you hear water rushing up from the boiler? If you don't hear water flowing, it could indicate a more serious problem with your boiler.
If everything is going as planned, the pressure gauge's dial will start to rise steadily. The ideal pressure is reached when it reaches 1. Repressurising can cause problems.
Once the gauge reaches 1, return the valves to their original positions and remove the filling loop gently from the boiler. There may be a few drops, but it is usually not a cause for concern.
When water stops dripping from the valves, you can tell that they are tightened properly. If necessary, replace the end caps.
Pay attention to the pressure changes over the next few weeks, especially when you heat up the hot water or heating. A leak can occur if your system begins to lose pressure again.
How to increase pressure using the Baxi Easy Filling link
As low water pressure in a boiler and the e119 error code is such a common problem, Baxi has an easy filling link which can be fitted to the system by a gas engineer. Here's how to solve the Baxi E119 fault code with this new easy fill valve
For a green lever, look underneath the boiler. It is located on the right side, just before the boiler's front.
Push the green lever down. You'll hear water running into the central heating system.
While you hold down the green lever, be sure to check the pressure gauge at the boiler's front.
Let go of the green lever when the needle in your pressure gauge reaches its top edge within the triangle of green around it.
Does the E119 fault on a Baxi boiler mean it is broken?
You might not need to buy a new boiler straight away no, but if this does not solve the Baxi E119 fault then you will likely have further issues such as a boiler leak or leak in your central heating system.
If this is the case you will have to enlist the services of a Gas Safe registered heating engineer to look at your Baxi boiler. Any repair of gas appliances in the UK must be completed by a qualified engineer and not by some random person you find who has done some leaflet advertising in your local area with no qualifications.