Ideal FD Fault Code Meaning, Causes & How To Fix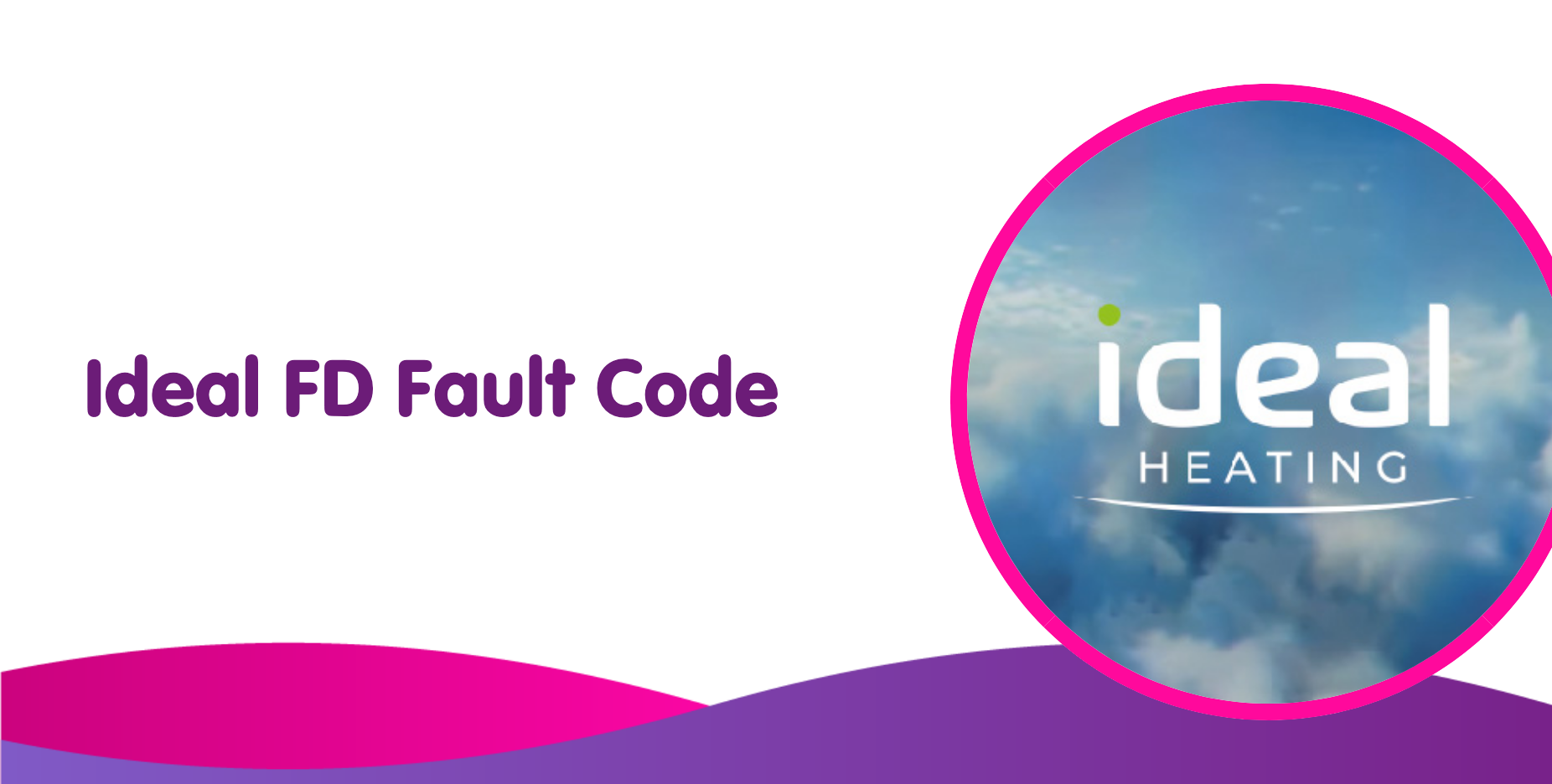 FD Ideal Fault code meaning, causes & how to fix it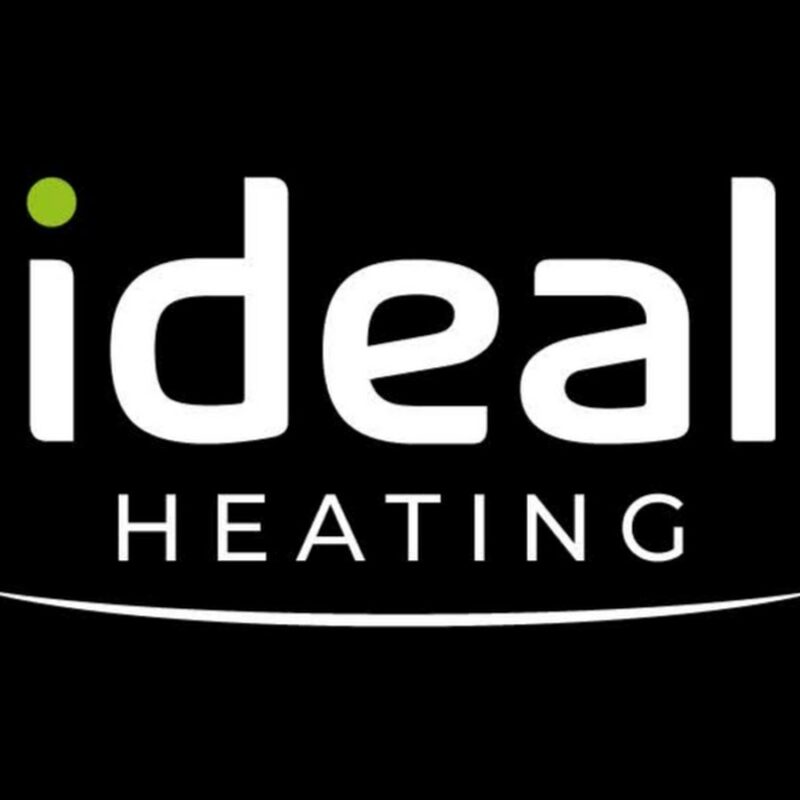 You can use the Ideal FD error code to protect yourself and inform you what is happening with your boiler. If your Ideal Logic boiler shows F or D, then you must act immediately to get your central heating system back up and running properly. Our guide will help you to solve the problem.
This is one of the more common Ideal boiler error codes and sometimes can be fixed by yourself. As the boiler has a gas supply you must call a Gas Safe registered engineer if you need to look at internal parts to fix the FD fault code.
Old boiler? Lower your gas bills with a new energy-efficient boiler – Get a fixed price here
Get an online fixed price in 20 seconds:
What kind of fuel does your boiler use?
My Ideal boiler has stopped working and is showing the FD fault code
The code does not mean that your boiler has stopped working completely as it can just relate to the water pressure but the code will that the Ideal boiler is to lock out till it is fixed. An ignition lockout is to avoid any internal damage that could cause costly repairs.
This guide will help to identify the cause of the problem and how to get your central heating system running again.
This article will also discuss what you can do at your home to fix the Ideal Fault, and when you should call a Gas Safe registered engineer or your installer.
Need a new Ideal Logic boiler? See where it comes in our best combi boiler guide
What is the Ideal FD Fault Code?
Ideal Boiler FD Error is for "no water flow".
This is the water flow from the main supply that enters your home. It flows through pipes to the boiler unit, which heats your central heating system.
The boiler should be have water flowing at the right pressure to register it as water to heat. It will stop working or cause a boiler lock out until it is fixed. You can fix the water pressure yourself. Read our low boiler pressure guide to see how to repressurise your Ideal boiler.
What is the FD Fault Code on Ideal Logic?
Too Low Water Pressure in central heating system
Ideal boilers have the FD fault code. This means your boiler is not recording water in your heating system. This does not necessarily mean that there isn't water in your home.
Correct pressure is required for your boiler to be able to recognise it and heat it up.
Pressure is the force required to move water through pipes from central heating systems into your home. It is measured in "bars".
Your Ideal boiler's pressure gauge displays the temperature of your heating system. Although 1.3 bar is the ideal reading for boiler pressure in most cases, minor fluctuations between 1 and 2 are not likely to cause significant problems.
If the boiler's pressure falls below 1.3 bar, it may not register water. This could cause the boiler to lock out and display an FD fault message.
Boilers can naturally lose pressure over time, but this is usually not an indication of a defect.
An Ideal boiler that is properly functioning should not need to be repressurised often. However, a Gas Safe engineer may be required to assist if the problem persists.
Broken or blocked Boiler Pump
The boiler's pump controls the flow of water through it. The boiler pump can block or stop working and water flow can be stopped or obstructed.
Your boiler pump can break as the shaft and bearings may have become worn over time. This is especially true for boilers that have been very noisy in recent years.
Heating sludge can block the pump. Heating sludge, a mixture of rust and minerals, builds up around pipes. It can build up over time to form a thick mixture, which can block different boiler parts and prevent water from flowing.
Pump Incorrectly Installed
An Ideal boiler that has been relocated, or recently installed may have the FD fault code. This could be a sign that the pump wasn't properly installed.
The boiler should be horizontally placed to achieve full motion. Even older boilers can be done this way. A poorly installed pump can cause it to fail faster.
Leakage of the Central Heating System
Water can stop flowing if there is a leak in the boiler or in other parts of the heating system.
Wear to pipes and damage to the boiler's pump seals can cause a leak.
Sometimes it's easy to see or hear water coming from your boiler or other pipes.
It is possible that you may not be able to identify the source of the leak immediately, as even small breaches can cause the boiler's inability to receive enough water.
How do I repair my Ideal boiler showing the FD Fault Code?
Homeowners can easily fix this fault code. These steps should fix your boiler. If your boiler is still not working, contact a Gas Safe registered engineer.
This includes any work that involves the removal of the boiler's cover. The boiler's cover must be removed by the homeowner unless they are qualified.
How to Fix an Ideal FD Fault
A Gas Safe engineer will need to be called if you are unable to repressurize your boiler yourself. There could be many reasons. This fault code could be expensive and time-consuming.
If the water pressure is too low
This is a simple fix you can do yourself.
Low pressure could have led to your boiler's fault code. The pressure gauge is located at the boiler's front. The boiler could be in danger if it shows less than 1 bar. If the pressure falls below 1.3 bar, you should adjust it.
To repressurise the boiler, look directly underneath it. Two blue handles will be found on the right side your Ideal Logic boiler. This is an integral filling circuit.
The right-hand blue faucet controls the loop, and the cold isolation valve is on the left. To repressurise your boiler, follow these steps:
The left-hand tap (cold isolator valve) should be turned off until it is parallel with the pipe
Turn on the right-hand tap, Integral Filling Loop, until it is parallel with the pipe
You should keep an eye on your pressure gauge until it reaches the desired reading.
Turn the right-hand tap until it is parallel to the pipe
Turn the left-hand tap until it is parallel to your pipe
Fd fault codes are caused by low pressure.
If the boiler loses pressure or cannot be repressurised, a Gas Safe engineer will be required.
They can determine the source of pressure loss. If they suspect that there is a leak, they may need to inspect the whole heating system including the boiler and pipe network.
Once they have repaired the leak, they will be able to repressurise the boiler and reset it to correct the fault code.
Boiler Pump Failure or Blockage
If the damage is too severe, an engineer will replace it.
Pumps are available for as low as £100 to £200 depending on the age and make. Pumps are usually good for ten to twelve year after they have been installed. If your boiler is old it may be time to consider how much a new boiler cost as it may be cheaper in the long run if error codes are starting to show and bills start to rise.
A hot flush is performed by an engineer to remove heating sludge from the heating system. This involves applying chemicals to the heating system. This should remove any debris.
If the pump is not damaged, they won't need to replace it. They will be able to simply clean the pump. To prevent them from accumulating in sludge, they may install a filter that captures small metal pieces with a magnet.
Find out how much it costs to replace a central heating pump here
Pumps that were incorrectly installed
A boiler engineer can quickly determine if the problem is because the pump was installed vertically.
If the boiler was installed in recent times, they may be able to repair it. If the pump has been damaged from poor placement, they may need to replace it all.
It was an installation issue, and it is possible that you will still be covered under the warranty.
Heating System Leaking
Locate the source of the leak first. If the source of the leak is not apparent immediately, it may be necessary to inspect the whole central heating system to ensure it is working. Repairing a leak can be costly and take a long time.
For example, a damaged copper joint will be easy to spot and cost-effectively fix. Pump seals that have been damaged may require expensive replacement parts.
Other parts can also be damaged by boiler leaks. To ensure there are no water damages, your engineer will inspect the boiler unit.
Worst-case scenario: The leak could have caused damage to the printed circuit board (PCB). This is the most expensive part of a boiler that can be repaired.
Which Ideal Models Use Fault Codes for FD?
Ideal Logic uses a standardised code system. This guide applies to all models. This guide is applicable to all boiler types, including Heat Only, System, Combi. You can refer to the Ideal boiler error code manual online if you have any questions. This will help you get your central heating working again quickly.
Get free estimates to fix your Ideal FD error
To help you price your job to fix Ideal fault codes, all the best Gas Safe engineers are available. Fill out the form to receive free estimates without obligation in your local area.
You can now get a fixed price quote online for a boiler replacing from one of our recommended installers with boiler installation fees included. One of the most in-demand boilers in the UK is the Ideal logic range.