Best boiler for a 2-bed house in the UK for 2023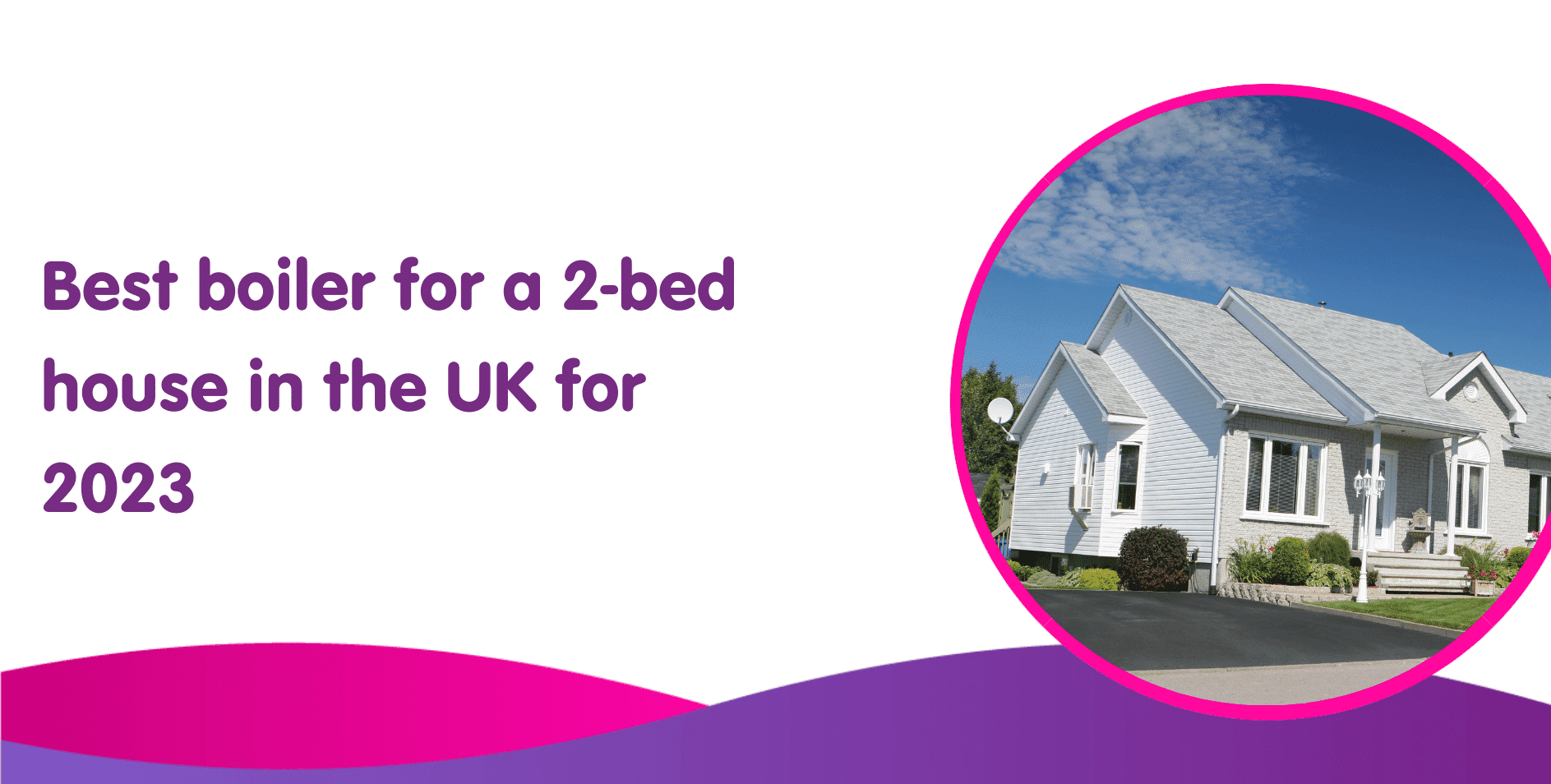 Which is the best boiler for a 2 bedroom house?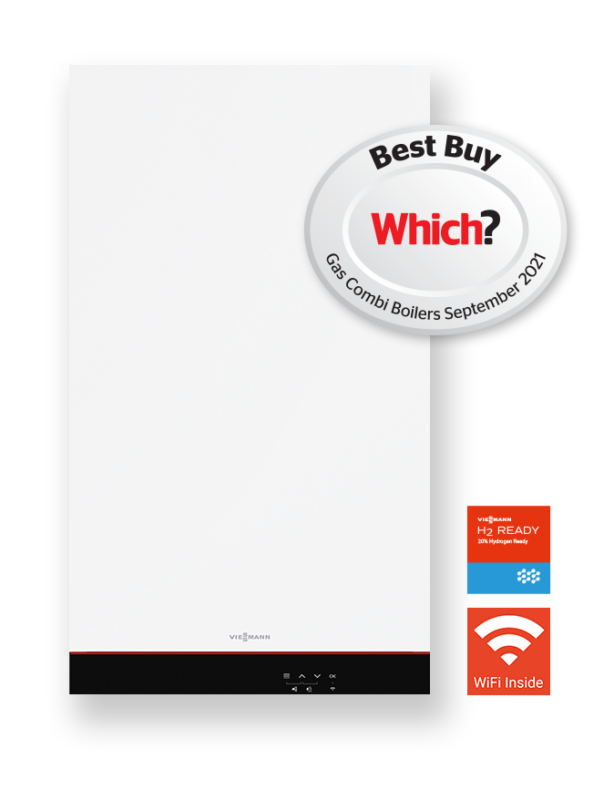 There are many different boilers on the market today, which can be overwhelming. The key is to make sure you choose a new boiler that is best for your home and appropriate for the size and type of property you live in.
Get a fixed price boiler quote for a 2 bedroom house here
With that being said, if you live in a two-bedroom house, we will reveal everything you need to know about choosing the best combi boiler for smaller homes with less hot water demands.
Video:
Best boiler for a 2 bedroom house
The best boiler for a 2 bedroom house can be found in this video.
Why are combi boilers best for smaller homes?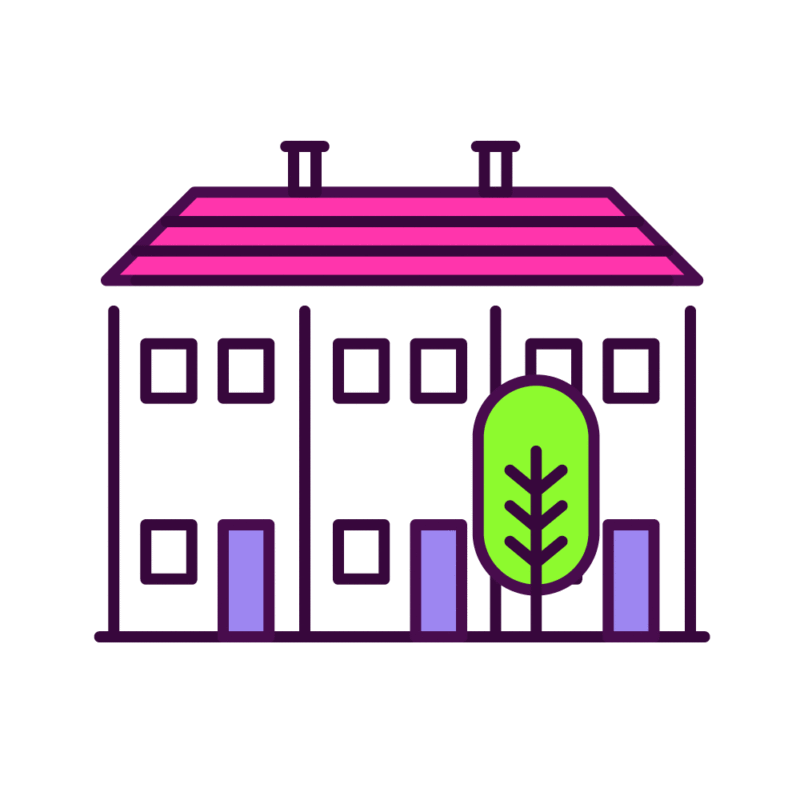 If you're looking for a new boiler and you have a small property with one bathroom and less than ten radiators, you will be able to get more than enough heating and hot water from a gas combi boiler.
The compact size of a combi boiler makes it ideal for a small home. As you do not need to have a separate water tank, a small combi boiler system will take up much less space when compared with a traditional heating system and other types of boilers. This makes them perfect for properties with limited space.
If you live in a small property, a regular or system boiler probably won't be suitable, as it is unlikely that you will have space for a hot water cylinder. If you want to check out boilers for 3 bedroom homes, try here
Get an online fixed price in 20 seconds:
What kind of fuel does your boiler use?
The best combi boilers for 2 bed homes
Now that you know why it makes sense to choose a combi boiler rather than a system boiler for your hot water needs, we are going to take a look at some of the best combi boilers on the market today. If you want to find out how much a new boiler cost, then get a quick online quote now.
Viessmann Vitodens 050-w 25kW combi boiler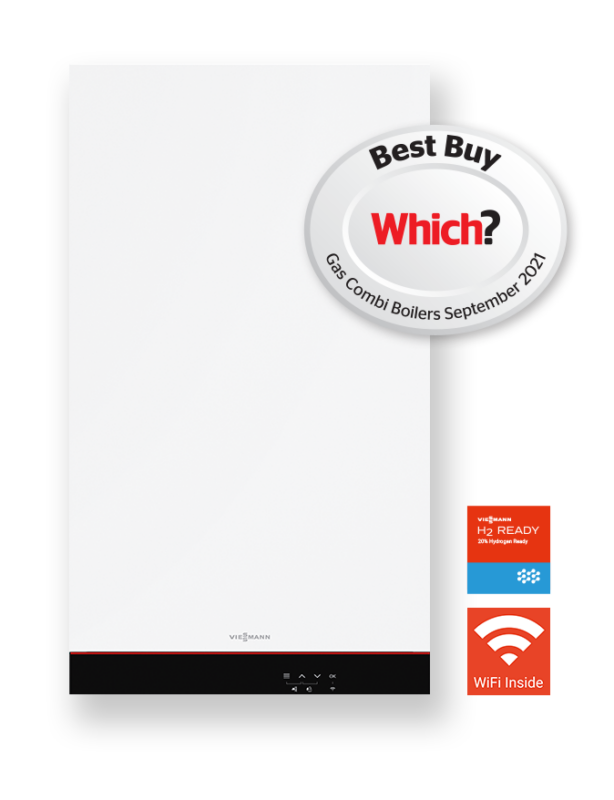 Overview
The Viessmann Vitodens 050-W natural gas condensing combination boiler is a wall-mounted gas condensing boiler, which is affordably priced. This hydrogen-ready combi boiler is perfect for kitchen cupboards and is quiet to go with it.
This ultra-compact combi boiler can be controlled by the ViCare App or the new LCD touchscreen.
Features
This Vitodens 050-w boiler is only 700 mm in height and 300 mm in depth, so with dimensions like this, it can fit in your kitchen cupboard. It is an A-Class boiler with an ERP efficiency of 92% and DHW output of 25.4kW.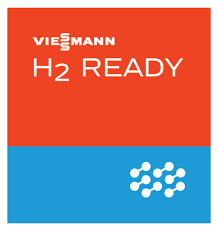 Why choose this boiler?
Great price/performance ratio
Ideal for living area installation due to compact measurements and low operating noise
Internet capability with WiFi inside for smart thermostats
Use the control unit for easy operation, with touch buttons and LED display
Get an online fixed price in 20 seconds:
What kind of fuel does your boiler use?
Worcester Bosch 2000 25kW combi boiler
Overview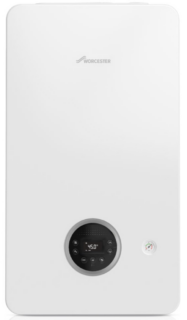 This new entry-level Worcester Bosch Greenstar 2000 combi boiler has a range of great features and comes in two different sizes, making it suitable for most properties across the UK. All the Worcester Bosch range are hydrogen-ready boilers so you can be sure they will not be banning this boiler anytime soon. You can also, expect outstanding value for money from the trusted Worcester Bosch brand.
Features
This boiler has a number of noteworthy features. It is an A-rated boiler with an ErP rating of 93%. Not only is the Worcester 2000 the quietest of all of the Worcester Bosch combi boilers but it is designed to fit in small spaces such as your kitchen cupboard, making it incredibly convenient. It also comes with removable side panels for easy access.
Why choose this boiler?
Return copper tails and CH flow included
Quick to install
Incredibly quiet – Quiet Mark accredited
Convenient in terms of size and installation
Alpha E-Tec 28kW combi boiler
Overview
Next, we have the Alpha E-Tec, which is an impressive gas condensing combination boiler.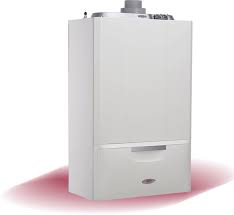 Alpha is a well-known brand in the industry, and its boilers are trusted by many looking for a budget boiler.
Wall-mounted and compact, the Alpha E-Tec 28kW can be used with both a vertical and horizontal flue, meaning it is suitable for most homes in the UK.
Features
There are plenty of great features offered with this combi boiler. It features a robust and efficient stainless steel heat exchanger, as well as a high-efficiency hydroblock and pump assembly.
It also boats a zinc-plated expansion vessel to stop corrosion, a combined pressure relief and condensate valve connection, and easy-access dry-change NTCs.
Why choose this boiler?
A highly durable and efficient model
Protected from corrosion thanks to the zinc coating
A seven-year warranty is standard, giving you complete peace of mind
Ideal Logic C24 combi boiler
Overview
Another boiler to consider for all of your hot water requirements is the Ideal Logic C24. Fully compliant with the latest ErP directives, this is a highly efficient and economical boiler.
You can expect the latest in boiler technology such as being a hydrogen-ready combi boiler and next-generation heating design in this compact unit, which can fit into your kitchen cupboard with ease.
Features
There are a lot of great features associated with this A-rated boiler, which is stylish and compact with a 'cupboard fit' design that conceals all connections.
The control panel is user-friendly and easy to operate. Plus, you can select from a range of outputs to suit all properties, including 35kW, 30kW, and 24kW. You also have a selection of room thermostats and optional timers, as well as frost protection to guard against the freezing temperatures outdoor.
Why choose this boiler?
Choice of optional room thermostats and timers
In-built frost protection
Easy-to-use controls
Fully modulating operation to low outputs
Stylish and compact cupboard fit design
Get an online fixed price in 20 seconds:
What kind of fuel does your boiler use?
Other boilers with low outputs to consider
Whilst we have given you best combi boilers for a 2 bedroom home as they are low output and the most compact, if you have a little more space or fancy something a little bit better then here are some other boilers that would work too in homes with lower hot water demands:
How to choose the right boiler for your home
You need to consider many factors when looking for a new gas boiler for your central heating system. if your boiler is leaking or decided to break down so your boiler's not working at all, then hopefully this guide will help
You need to consider the size of your property, how much hot water you and your family use, the fuel you have available, and your current central heating.
So, let's take a look at how to choose the best gas combi boiler for your needs: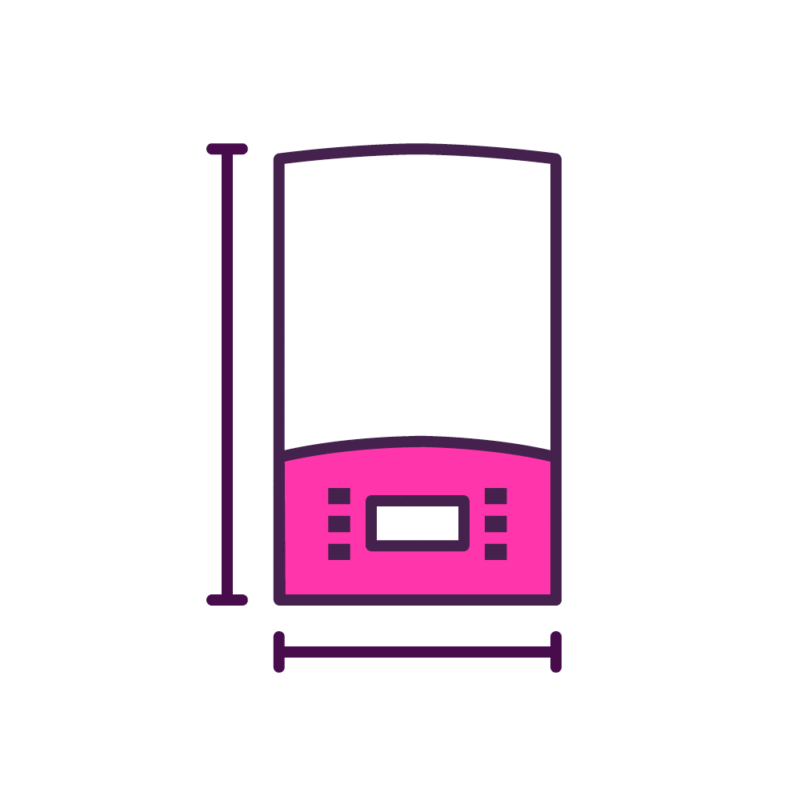 Boiler Size
Boilers are measured in British Thermal Units (Btu), which refers to the amount of energy required to increase a pound of water by one degree Fahrenheit precisely.
You can figure out your home's Btu requirement based on where you live, the size of your property, how well insulated the building is, and the number of windows and doors you have.
If your boiler is not the right size, it will either overheat your home and waste energy or it will not heat your home adequately. Use our boiler size calculator to help.
Venting requirements
Consider the venting requirements when searching for a boiler, and make sure you can meet them. If you do not have anywhere to vent your boiler, it is going to be useless.
You can vent some boilers via your chimney, whereas others will need to push used air via a vent in the wall.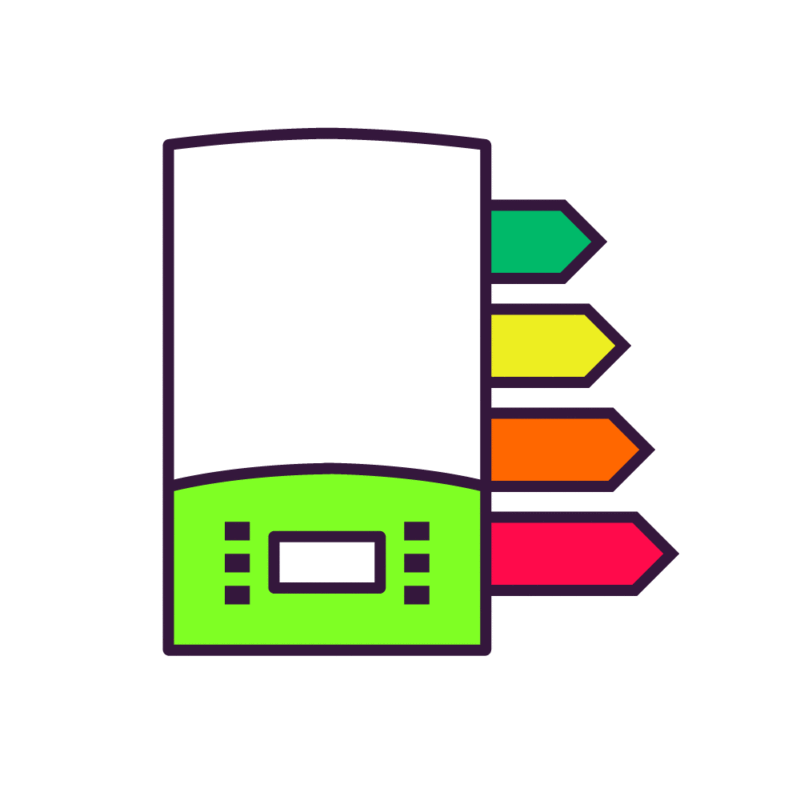 Efficiency
A boiler accounts for approximately 60 percent of CO2 emissions for properties with gas central heating. So, if your boiler is inefficient, you are going to waste a lot of energy and your utility bills will be high.
Look for an A-rated high-efficiency boiler, which could save you as much as £300 per annum.
A boiler with an effective heating control system is critical for efficiency, as it means you can determine which rooms you are going to heat and when. As a result, you can stop energy from being wasted.
Fuel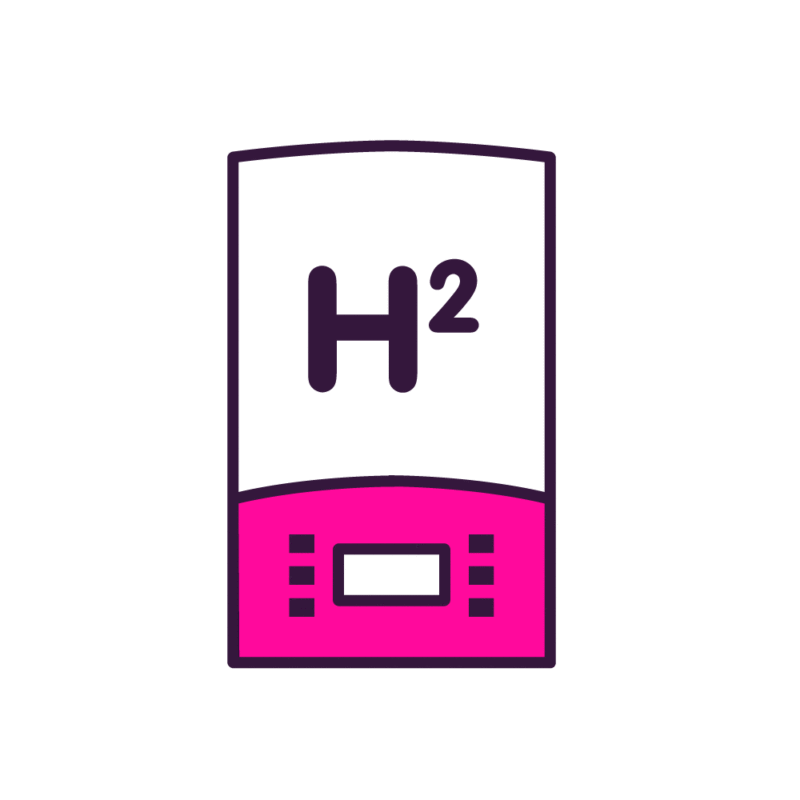 Roughly 4.3 million UK households are not on the gas network. There are plenty of alternatives to natural gas, such as LPG, wood, and oil.
There are pros and cons associated with all fuel types, so consider this carefully when looking for the best option for you. We have pointed out that hydrogen ready boilers are the future too to use hydrogen as a potential fuel source.
LPG is widely considered the most efficient. It also has the lowest carbon emissions in comparison to other fossil fuels. Plus, there is less soot and lower sulphur emissions.
Conclusion
So there you have it: everything you need to know about choosing the perfect boiler for your two-bedroom home.
We highly recommend purchasing a combi boiler for a two-bedroom property. Combi boilers are very efficient and they are compact in size as well, making them ideal for homes of the smaller size.
Get an online fixed price in 20 seconds:
What kind of fuel does your boiler use?
FAQs
What kW boiler do I need for 2 bedroom house?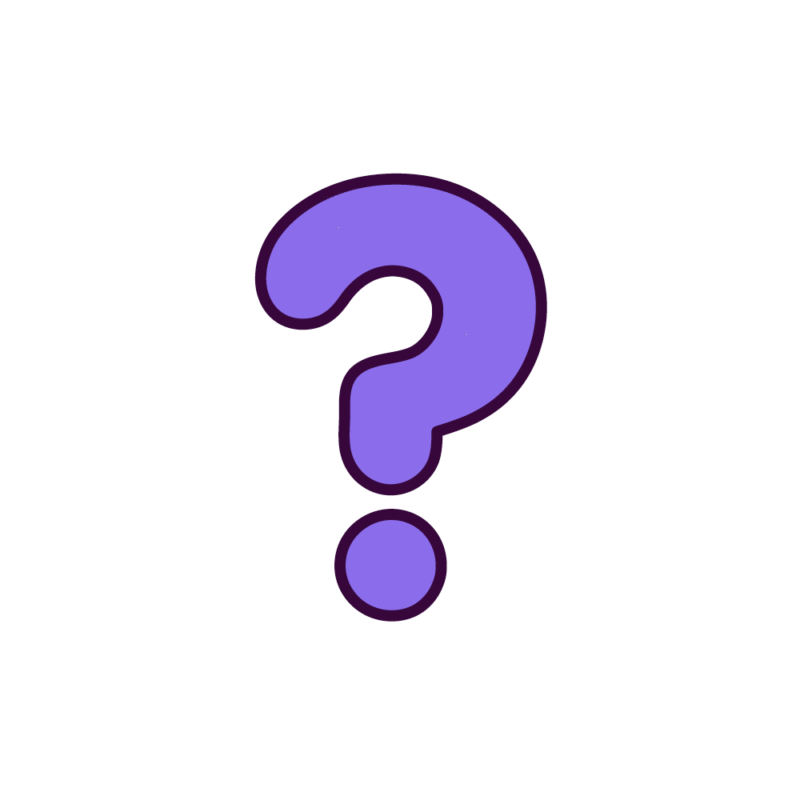 In most two-bedroom properties, there is one bathroom, and you will usually have four radiators. Based on this, the most suitable combi boiler size would be between 24 and 27 kW.
A combi boiler with an output of 24 kW would run as many as ten radiators with ease and comfortably supply hot water to one bathroom at mains pressure.
What is the average cost of installing a new boiler for a 2 bedroom house?
A new gas boiler for a 2 bedroom house can cost anywhere from £600 to £2,500, depending on the type of system and model you choose.
One of the great things about purchasing a combi boiler is that they are more affordable. You can expect to pay between £600 and £900 for a budget model, £900 and £1,200 for a mid-range model, and £1,000 and £2,000 for a premium model, depending on the size and make of the boiler.
You can get a fixed price boiler quote for full installation by a Gas Safe registered engineer online now with Boiler Central in under 20 seconds.
Where can I get an accurate quote for a new boiler for a home with 2 bedrooms?
If you would like to get an accurate quote for a new gas boiler, whether you are interested in a combi boiler or a different type of heating system, Boiler Central can help.
You will be able to enjoy 0% interest-free boiler deals with no deposit required, ensuring you can get the new boiler you need at the best possible price.
Get an online fixed price in 20 seconds:
What kind of fuel does your boiler use?