Vaillant Turbomax Boiler Reviews
Vaillant Turbomax Combi Boiler Review
The Turbomax was a range of non-condensing boilers from German company Vaillant. This range was in production from 2000 to 2010 and offered both system and combi boilers. While it's not possible to fit a new Turbomax boiler, you might move into a home where one is still in use. If you have one you may want to consider a new boiler installation.

It is worth mentioning that the old Turbomax boiler is no longer in production – You can get a fixed price in 20 seconds online here
Vaillant was initially established in Germany back in 1874. Since then, they have become well known for their high-quality products which are both reliable and energy efficient. Valliant was the combi boiler's pioneer back in the 1970s and has continued to pioneer solutions for our heating and hot water needs.
It's worth knowing that as a non-condensing boiler, the Turbomax has a much lower energy efficiency than condensing boilers. The non-condensing boilers lose a lot of the energy when producing heat, meaning that your money is quite literally disappearing up the Turbomax flue. A condensing boiler will mean lower energy bills and a lower level of carbon being produced, making them a better choice for the environment too.
Get an online fixed price in 20 seconds:
What kind of fuel does your boiler use?
What Are Vaillant Turbomax Boilers?

As one of the last models of non-condensing boilers, the Turbomax was well known for its brass and copper components and its sturdy design. A combi boiler was available which provided hot water on demand removing the need for hot water cylinders and cold-water tanks and then a system boiler which requires a hot water storage cylinder.
If you find yourself with a Vaillant Turbomax boiler, the good news is that there is still good availability of spare parts. If you've mislaid your Vaillant Turbomax plus 828e user manual or those for any other model, then it's easy to get an online version on the Vaillant website.
Vaillant Turbomax Boiler Features
Frost Protection
The Turbomax was equipped with a frost protection function. This caused the boiler circuit to heat to around 30°C when the temperature of the water drops to below five °C stopping any Vaillant boiler problems in winter.
Anti-cycling Control
When you're using a boiler to heat the home, the temperature tends to fluctuate, which can mean that the boiler gets into a cycle of turning on and off. This economiser control prevents this from happening and results in the boiler running more efficiently.
Warm start Operation (Turbomax Plus Only)
The warm start functionality provided immediate delivery of hot water from the turboMAX plus boiler. When switched on, the warm start system enables the boiler to automatically light every now and then to maintain an internal temperature of the boiler at around 40 °C.
Get an online fixed price in 20 seconds:
What kind of fuel does your boiler use?
Best Vaillant Turbomax Models
Vaillant Turbomax 242
The Vaillant Turbomax 242 was a non-condensing combi boiler that had a power output of 24.0kw and was gas fuelled. These types of boilers no longer exist. The Turbomax had an SAP seasonal efficiency rating of 78.5%, which means that 21.5% of the energy used to create the hot water and heat was lost during the heating process. SAP was an efficiency rating scheme which was replaced by the ErP in September 2015.
Vaillant Turbomax plus 824e
The Turbomax 824 had a maximum power output of 24kW and an SAP seasonal efficiency rating of 79.6%. This was also a fan-assisted non-condensing gas fuelled combi boiler. This model was launched in 2000 and though it initially had frequent problems with the diverter valve, and the air proving system, once these were resolved the 824e proved to be a real workhorse which needed little maintenance.
Vaillant Turbomax pro 28e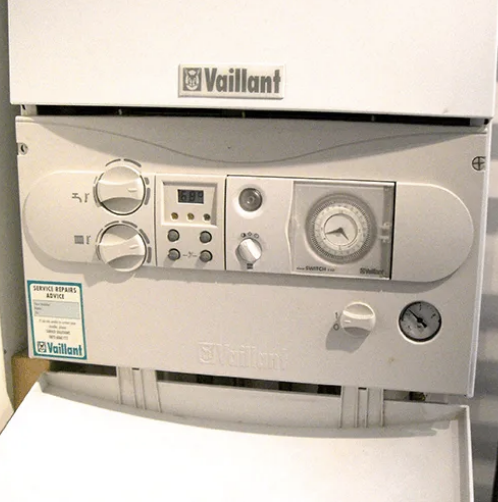 The Vaillant Turbomax Pro 28E was in production for ten years from 2000-2010. There was just one choice of power output which was a maximum of 28kW. The 28e was a non-condensing combi boiler and achieved an SAP seasonal efficiency rating of 79.7%.
Cost of Vaillant Turbomax Boilers
With the Turbomax no longer in production, we've provided you with details on the current gas combi boilers currently available from Vaillant along with a comparison price table for boiler replacement costs.
The Vaillant ecoFIT pure 825 is known as the "go anywhere" boiler, and that's because of its compact size and ultra-quiet operation, so you're not going to be disturbed even with the boiler in the same room. If you're short of space, then the ecoFIT is an excellent choice of a new boiler.
The Vaillant Ecotec pro 24kW model is designed for medium-sized households. This replacement boiler has a high-efficiency pump which reduces energy usage, and savings on your fuel bills. The official SAP rating for this model is 89.3% efficiency and its Which? Best Buy accredited.
The ecoTEC Plus combi is well known as being a great all-rounder. The ecoFIT delivers hot water within a super-fast five seconds and comes with Quiet Mark accreditation for its super-quiet operation.
Vaillant's ecoTEC Green iQ combi boiler is the manufacturer's first boiler to come with the power of Green iQ technology. This means that there is the intelligent management of consumption and output, which results in the components running at peak performance to give a reliable, low-maintenance solution. The ecoTEC Green iQ boiler is compatible with Vaillant's vSMART™ heating control app, meaning that you can adjust the system from your smartphone.
Vaillant ecoTEC plus 938 is a combi boiler that's designed for homes with higher demands on the supply of hot water and heating. It achieves this by having an integrated hot water supply giving it all the convenience of a combi boiler while supplying 20 litres of hot water every minute.
| | | |
| --- | --- | --- |
| Model | Power Output | Guide Price |
| Vaillant ecoFIT pure 825 | 25kW | £920 |
| Vaillant ecoTec pro | 24kW | £1,000 |
| Vaillant ecoFIT Plus | 30kW | £1,300 |
| Vaillant ecoTEC Green iQ | 35kW | £1,600 |
| Vaillant ecoTEC plus 938 | 38kW | £1,700 |
Get an online fixed price in 20 seconds:
What kind of fuel does your boiler use?
Vaillant Turbomax Warranty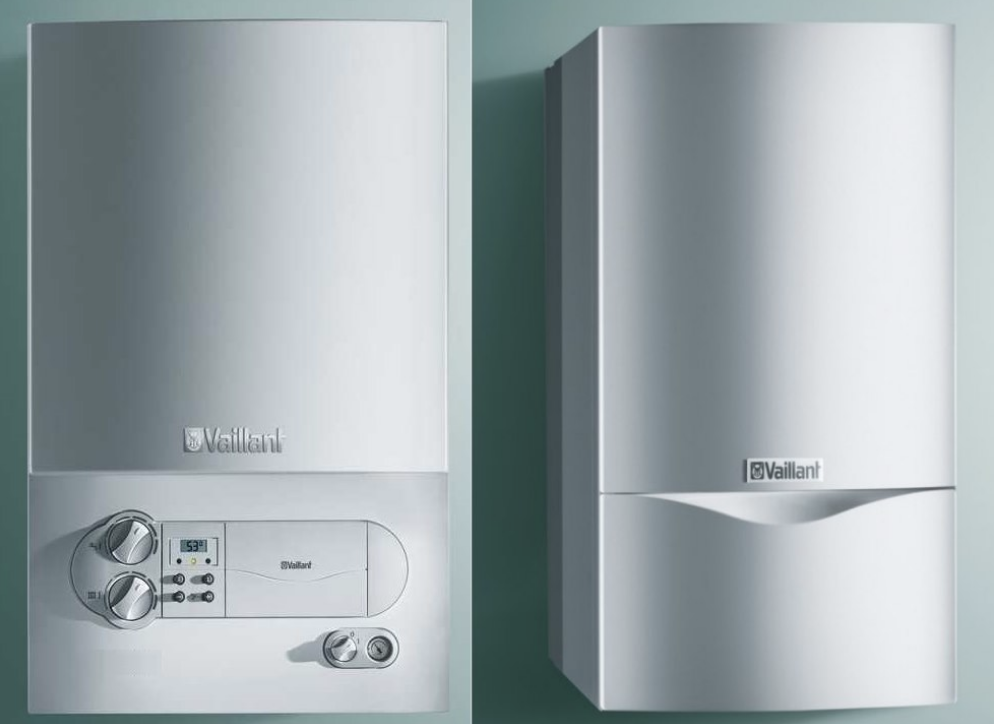 All Vaillant Turbomax boilers will now be out of warranty. New Vaillant boiler models do vary in the length of the cover offered. So, the ecoFIT pure combi comes with two years and the ecoTEC plus with five years. Both models can have their warranty extended to seven or ten years when fitted by a Vaillant Advance Installer. This should be taken into consideration with the new boiler cost.
Do check out boiler cover as an alternative to paying for extended warranty. Many policies include annual servicing and safety check along with a new boiler if yours can't be fixed.
Vaillant Turbomax Replacement
While the Turbomax achieved a fantastic reputation for its longevity, it just doesn't compare to the efficiency available in more modern options. The current Vaillant boiler range can meet all your needs whether you're looking for the best combi boiler, regular or system boilers.
If you're looking for a replacement for your Turbomax boiler, Boiler Central can offer you great boiler deals, fixed price quote and all you need to do is enter a few details of your heating and hot water needs.
Get an online fixed price in 20 seconds:
What kind of fuel does your boiler use?