Ideal L1 Fault Code, Meaning, Causes & Fixes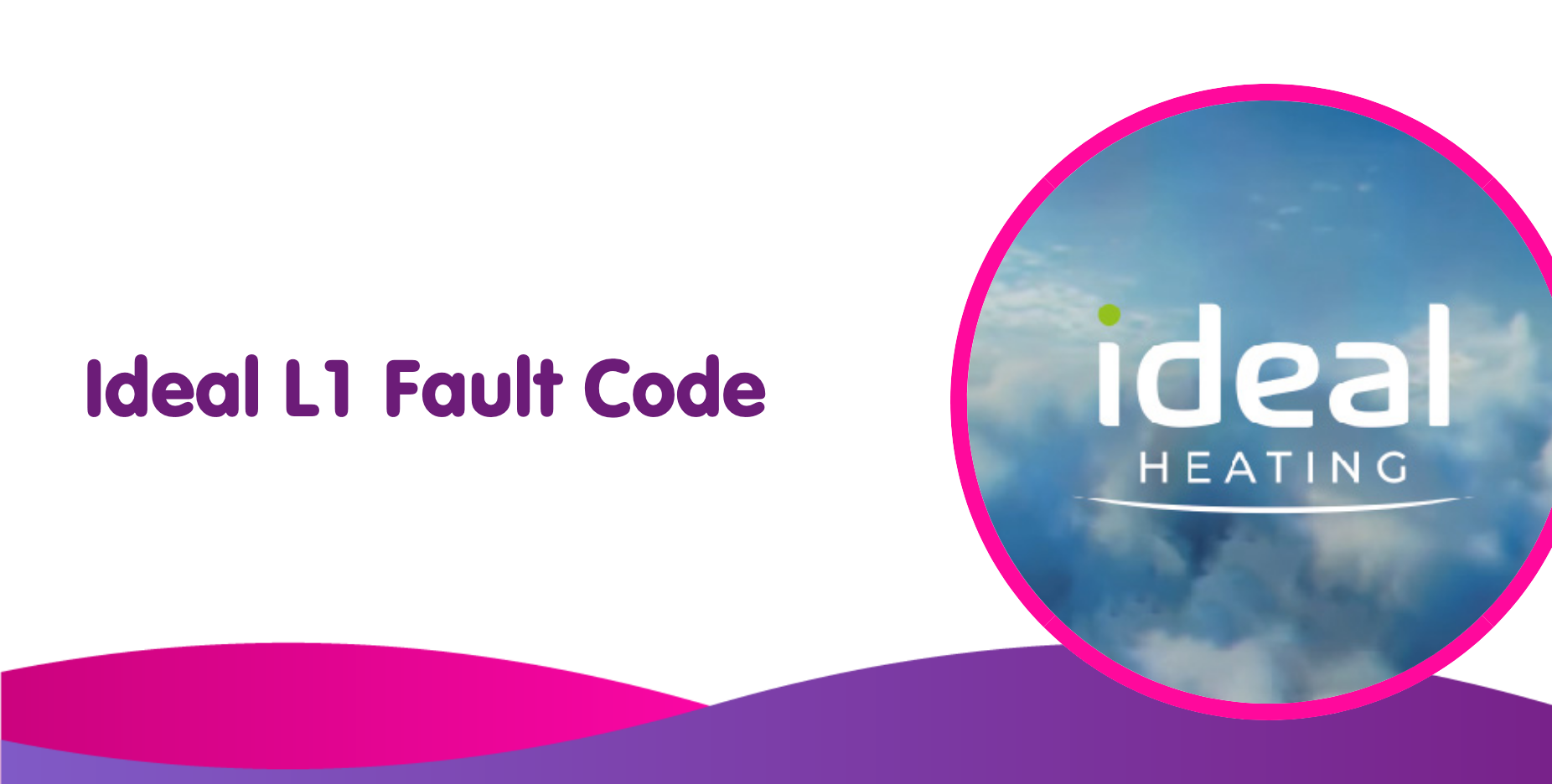 L1 Ideal boiler fault code & how can you fix it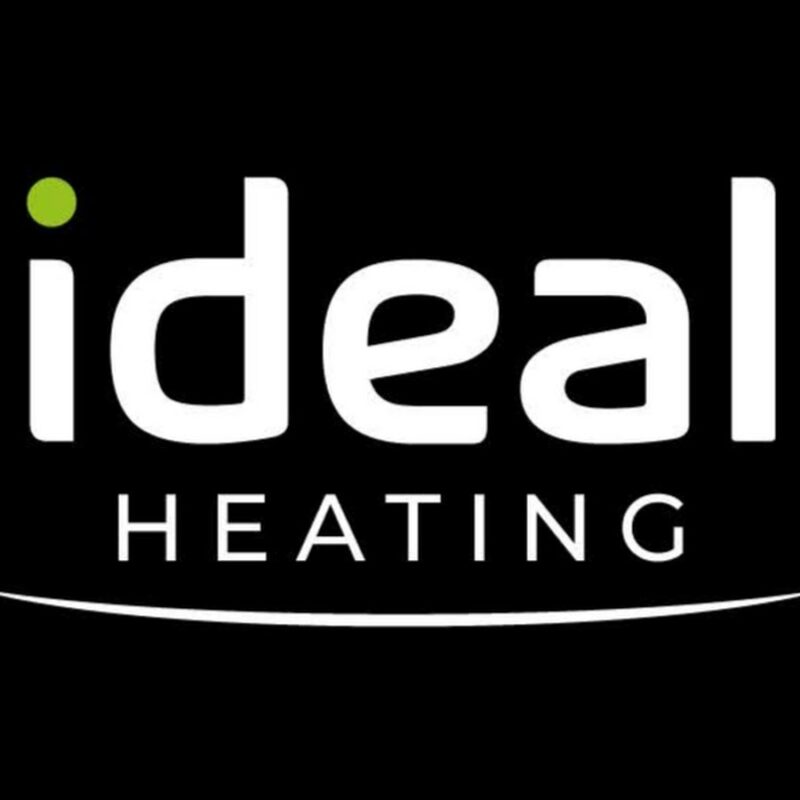 Ideal boiler manufacturers state that the L1 boiler fault code refers only to low or high water flow temperatures and is one of the more common Ideal boiler fault codes.
As it is to do with potential broken internal parts of an Ideal Logic gas boiler then if it requires a boiler repair you must contact a Gas Safe registered heating engineer.
If your boiler is over 10 years old, they start to have more regular problems, and boiler repairs and are far less energy efficient which is even more important since the energy price cap increased. Price up a new ideal boiler in under 20 seconds online now with Boiler Central.
Get an online fixed price in 20 seconds:
What kind of fuel does your boiler use?
What does the Ideal boiler L1 fault code mean?
The Ideal boiler should have a boiler fault code and then lock out. When the boiler is locked out, it will cease to work. This makes the boiler safe.
The ideal boiler fault codes will protect your boiler. If your boiler shows fault codes but does not lock out, it is best to turn it off.
The boiler lock-out protects boiler components in case of damage. It is a safety device that will stop the boiler running if it becomes damaged.
What is the boiler hot water flow pipe?
The boiler's flow pipe is where hot water leaves the boiler. It heats your central heating system. This pipe will heat up faster and display the Ideal boiler fault code "L1".
Ideal Logic boilers are equipped with thermistors at the return and flow pipes. Based on water temperature, these sensors determine resistance. The resistance reading is transmitted by the printed circuit board (PCB).
The boiler will continue to operate if the temperature remains within its operating range. The fault code L1 Ideal boiler will indicate if the temperature is outside its operating range.
How can I reset my boiler to clear the L1 fault code?
As we mentioned above, the safety lockout function was designed to protect your boiler. It is important to not reset your boiler until the problem has been resolved.
Only a Gas Safe engineer should be able to repair boilers as there is the danger of causing more problems or a gas leak.
What causes the Ideal L1 fault code?
The boiler engineer should look out for signs that indicate whether the L1 fault code was displayed.
This could be the root cause of your problem.
Faulty flow thermistor fault
Limescale buildup within the flow pipe
Broken central heating pump
Malfunctioning PCB
What to do if the flow thermistor is not working properly?
If your Ideal boiler's flow thermmistor is not functioning properly, the readings it sends to your PCB could be incorrect. This could cause a temperature reading to be much higher than it actually is.
This is detected by the boiler's PCB and locks it out. The PCB will display the fault codes for the Ideal boiler. L1 is the appropriate code.
What is the problem with my boiler thermistor?
This is usually an older problem. This could be due to the boiler's vibrations, which may have led to the connections being damaged or loosen by the boiler. In this case, intermittent readings on the PCB might occur.
What is the cost of repairing a flow thermistor problem on an Ideal boiler?
This is the cheapest way to repair boilers. The cost for the thermistor is around £40-£60. You should budget around £40-60 to diagnose the problem and fix it.
Repairs can be expected to cost between £110-£140. The repair should take about an hour, according to a boiler engineer.
Limescale to heat central heating system
They hold water that helps maintain central heating systems' pressure. The water is not treated and comes straight from the mains.
Mains water can contain some minerals, but others might be more abundant. These minerals can settle on central heating systems.
Limescale settles primarily on the heat exchanger but also on the flow tube.
What happens if limescale builds up in my boiler's flow tube?
Water contaminated with limescale tends heat up a bit quicker than water from other parts of the heating system.
Although it isn't dangerous, it could be dangerous. The flow thermistor monitors the temperature of water flow. The temperature sensor will register a higher temperature if limescale is present near the sensor.
Limescale can cause your thermistor to read too high. The rest of your temperature may be correct.
Problem is, the PCB can't read the temperature of the thermistor. It will not recognize water temperature.
How do I solve my limescale problems?
Limescale removers are made by manufacturers like Sentinel or Fernox. These agents are also known as heating silencing agents. This fluid is added to your central heating system. These fluids break down limescale and allow water to flow freely.
You can either trap it in a limescale remover (a small filter device) or flush the system to get rid of all limescale. A magnetic boiler filter can be installed.
If that doesn't solve the problem, then the pipework or thermistor might need to be replaced.
Could my central heating pump cause my Ideal boiler to display the L1 fault code?
Your heating system's heating pump circulates water. If water circulation is interrupted, this component should be inspected.
It can also be connected to overheating. The boiler will heat up too quickly if your central heating pump is broken and the water isn't circulated fast enough or at all.
A Gas Safe engineer will first check that the pump is correctly set. Grundfos UPS2 pumps have a longer life span than the UPS1. There are three speeds. The fastest flow setting is recommended if you have many radiators.
To ensure that the pump is not blocked, a technician will inspect it. The engineer will first bleed the pump with the bleed screw. Pumps that have acquired an air lock may limit circulation.
The boiler casing will be removed and the pump taken apart to clean it. Heating sludge can cause this issue and therefore a power flush or chemical flush may also be required.
The shaft and bearings can be replaced if they are in good condition. This will allow you to get rid of the Ideal boiler's L1 fault code.
How can I prevent the Ideal L1 fault from happening again?
It is possible that this debris was caused by rust. This causes build up in copper pipes and can then cause the copper pipes to burst.
This is the fastest and best way to avoid it.
Central heating sludge can be removed by filling the system with a central heating inhibitor.
Add a limescale inhibitor to the heating system.
To catch all the debris, install a magnetic boiler filter
What can a PCB say about L1 fault codes in a Logic boiler?
If the boiler engineer fails to locate the problem, then a fault boiler PCB could be the cause.
Your boiler's core is the PCB. Your boiler won't function properly if it isn't working correctly.
It must interpret the readings from a thermistor. It may not translate correctly the readings and lock the boiler.
What should an engineer do to find out if the Ideal Boiler PCB has a defect?
First, they will conduct a visual inspection. They will inspect for loose wires and burned-out connections. They will have to repair any damaged or loose connections.
They will have to use a multimeter to check if the visual inspection is unsuccessful. This will tell you if the PCB is defective.
You will need to replace the PCB of your boiler if it is damaged. A new PCB will cost you between £450 and £550 depending on which model boiler you have.
Do you need a replacement Ideal boiler?
If your boiler has started showing L fault codes, it may be time to examine its age. Boilers older than 10 years can be more costly to repair, and they will also cost you more in energy and gas. A boiler that is more than 10 years old could have an Ideal fault code, or other problems.
Boiler installation will be a part of this process if you do decide to invest in a new boiler, so knowing how it works and getting a reliable installer is important. As is making sure you get the best combi boiler for you, as you may want to have a look at different brands rather than getting another Ideal boiler.
Talk to a qualified engineer at your annual Ideal boiler service. You may get a more accurate assessment of your boiler's condition from them. If your error code gets worse than L1, you can get a quote online within 20 seconds to get a replacement boiler.