Why Does My Boiler Keep Turning Itself Off? Top Causes & Easy Fixes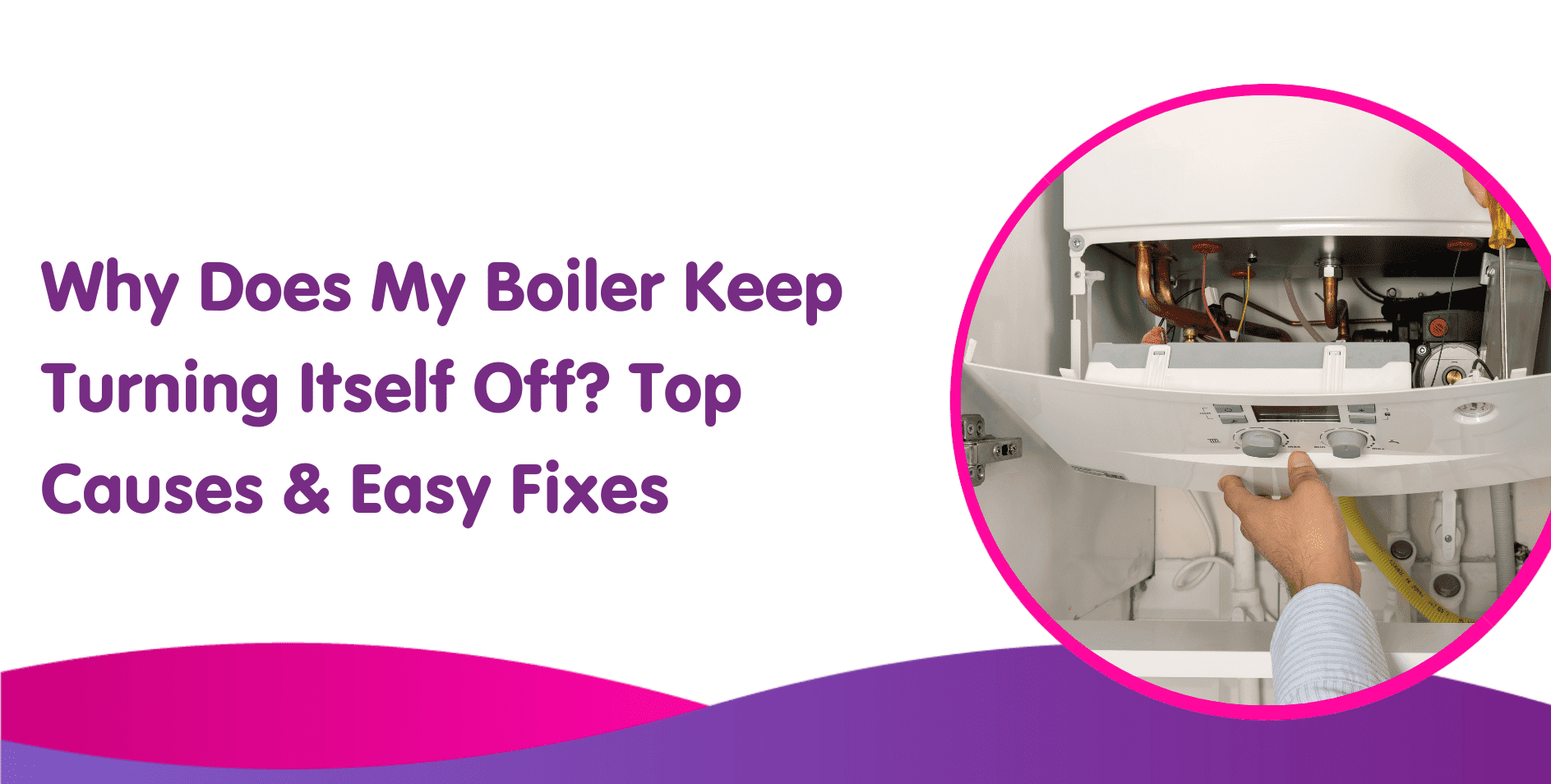 Why does my boiler keep turning itself off? Reasons why & fixes!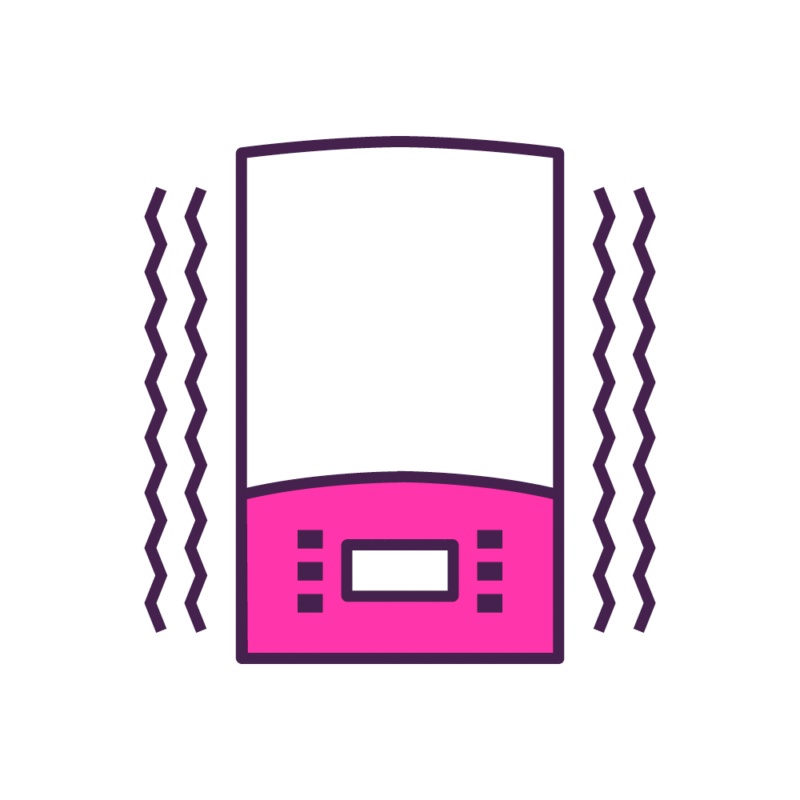 A boiler turning itself off can be frustrating and cause a lot of discomfort, particularly in the colder months. You are left with no heating and hot water, even when there's nothing visibly wrong with your boiler.
Unfortunately, a boiler isn't just any other appliance in the home that you can tinker with. Don't attempt to repair a faulty boiler yourself unless you are a certified gas engineer as the law stipulates all gas appliance repairs and maintenance checks must be carried out by a Gas Safe registered engineer.
What causes a boiler to keep shutting down all by itself? Should you call a certified heating engineer and do I need a new boiler? or is there an easy fix? Keep reading to learn the possible reasons for a boiler turning itself off and what to do about it.
Protect your home from costly breakdowns with our boiler cover plans here:
Get Boiler Cover
Get an online fixed price in 20 seconds:
What kind of fuel does your boiler use?
A Quick Word on Boiler Preheat Function Causing A Boiler To Turn Off
First, it is important to clarify that some boilers are designed to turn off, particularly combi boilers, thanks to their pre-heat function.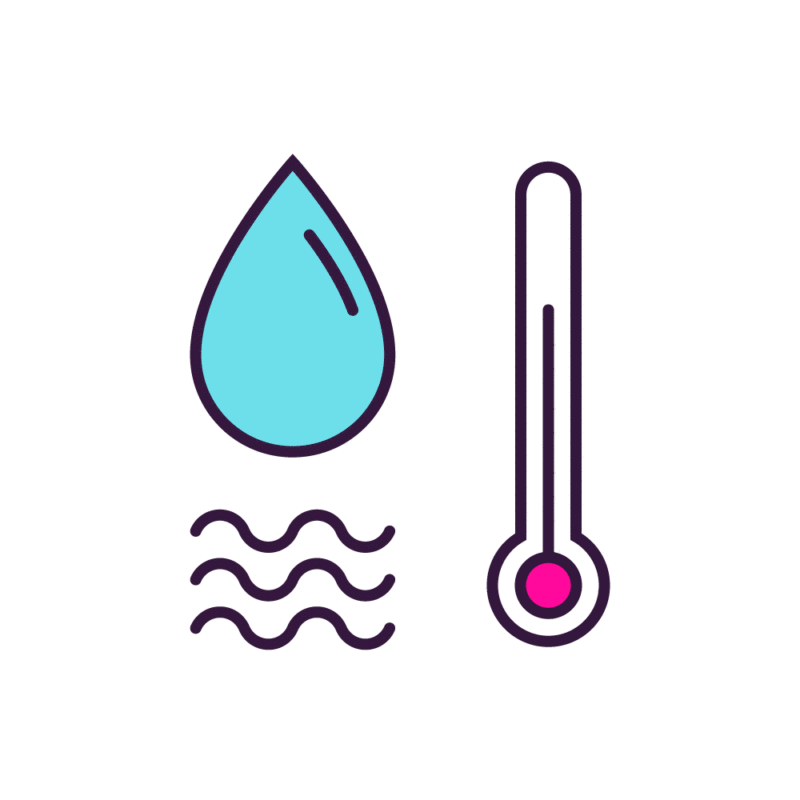 The preheat function has one primary purpose: to provide hot water on demand. To do this, the boiler comes periodically to heat the plate heat exchanger so that hot water is readily available any time you need it.
This process is perfectly normal and doesn't increase energy consumption. You can even manually turn off the preheat function if you prefer. Simply follow the steps on the manufacturer's instructions.
However, if you start up your boiler and it turns itself off after a few minutes, it is not normal, and you might be dealing with a simple or major fault, depending on where the problem is coming from.
Common Reasons Your Boiler Keeps Turning Off By Itself
If you've ruled out the pre-heat function, one of the following is likely the cause of your boiler turning itself off.
1. Fuel Supply Interruption
One of the most ignored causes of a boiler turning off itself is interruptions to the fuel supply. If you're like most people, the first thing that pops to mind when your boiler keeps shutting down is a faulty thermostat or problem with the boiler pressure.
But you may be surprised that the issue is because you are out of credit on your prepaid meter! It makes sense to rule out potential minor causes of the problem before you spend money unnecessarily on call-out fees, only to discover it is something you can fix on your own.
If you have a prepaid meter and your boiler keeps turning itself off, start by checking the credit on your meter to make sure you haven't used up the credit. Next, check other appliances in your home that use the same fuel source as your boiler to make sure they are working as they should.
If you determine that there is an interruption with the fuel supply, you should call a Gas Safe engineer to check what's causing the interruption and fix it.
2. Faulty Thermostat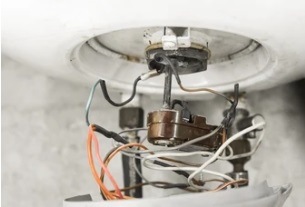 A faulty thermostat is often the most common cause of a boiler switching off on its own. Your boiler will not be able to detect the exact water temperature without a fully-functional thermostat. If your thermostat develops a fault, the boiler will shut itself off to prevent overheating.
On the other hand, a miscalibrated thermostat can give inaccurate indoor temperature readings, which can make your boiler come on and turn off at the wrong times.
Consider replacing your thermostat if it has become faulty or old. A smart thermostat might help you save money on energy bills, so keep that in mind when choosing a new thermostat.
3. Low Water Pressure
Typically, a boiler is correctly pressurised when it is installed. However, the appliance loses pressure over time, especially if you've bled the radiator or the boiler has a history of water leaks.
Boilers switch themselves off as soon as they detect low water pressure. Ideally, the pressure on your boiler should be anywhere around 1 to 2, with a steady 1.5 bar pressure being the most preferred. In any case, manufacturers often mark the most suitable boiler pressure on the gauge somewhere on the boiler (usually at the front).
If the boiler pressure drops too low or gets too high, your boiler will turn itself off and display an error code. You might not understand the code unless you are a heating engineer.
The best way to prevent this is to find and fix any leaks in your system. After you fix the leaks (or if there are no leaks), you need to re-pressurise the system. You can find how to do this in your boiler model in the manual, so make sure to check it out.
With the leaks fixed and the system re-pressurised, your boiler should be up and running like before. While it is not impossible to repressurise a boiler yourself, some models may require opening the control panel at the rear of the boiler using tools. If this is the case, it is best not to touch the control panel. Call a certified heating engineer to help you out.
4. Problem with Temperature Control Valve (TCV)
Closed valves can result in your boiler turning itself off, as water will not flow through the appliance. Check underneath your boiler to see if this is the case. If the valves are closed, set them to open, and your boiler should work as usual again.
However, if the valves under your boiler are open, the problem is likely from the valves inside your appliance. You will need a Gas Safe engineer to help you fix the problem since it requires taking off the boiler cover.
Also, if your temperature control valve (TCV) has an issue, it won't be able to regulate the water temperature in your boiler, and this can make the appliance switch itself off. It does this to protect itself since high temperatures can lead to overheating.
Contact a Gas Safe engineer to look at the TCV and help you fix the problem.
5. Frozen Boiler Condensate Pipe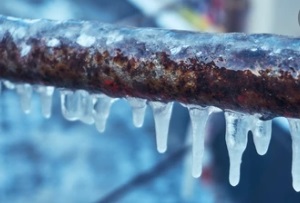 A boiler condensate pipe carries wastewater safely away from your boiler into your drain system. Unfortunately, a condensate pipe routed externally is prone to freezing, especially in winter.
If the condensate pipe becomes frozen, it blocks the wastewater from flowing into the drain. Instead, the water backs up into the boiler. The good thing is that boilers are designed to shut down if they detect a blockage in the condensate pipe to prevent damage to the system.
You will know there's a blockage in your boiler condensate pipe if you see fault lights or a fault code displayed on the control. Another way to know that the condensate pipe is blocked is you'll likely hear a gurgling noise when the boiler is operational.
Thankfully, thawing a frozen boiler condensate pipe isn't difficult. Simply use warm water to defrost the pipe and reset your boiler. For detailed instructions on thawing a frozen condensate pipe, read our guide here.
6. Boiler Short Cycling Problem
Boiler short cycling increases your heating bills and is not good for your boiler. Short cycling is when a boiler quickly meets the heating demand on your space and repeatedly cycles on and off. While short cycling prevents a boiler from overheating, is it not efficient and is often an indication that you have a boiler that's too powerful for your home.
We usually recommend using a boiler size calculator to help you determine the right boiler for your home. However, short cycling can also be caused by other factors such as:
Restricted pipe network
Poor system design
If you have a boiler short cycling problem, your best bet is to call a Gas Safe engineer to help you figure out the most efficient way to correct the problem. They may suggest adding thermal mass to your heating system, which is relatively easier and cheaper. Another solution will be to change the design of your existing heating system, but this is usually a very expensive option, and it is often not necessary.
7. Water Pump Malfunction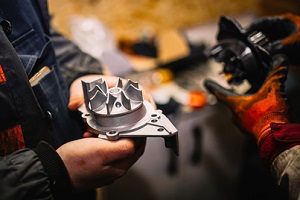 A faulty water pump will not circulate water around your heating system as it should. Without sufficient water movement in the system, your boiler will overheat. This is why the appliance will shut itself down to prevent further damage.
Unfortunately, water pump malfunction is one of those simple boiler problems that you can't fix yourself. You will need to call a heating engineer to diagnose the problem if you need a central heating pump replacement.
8. Problem with the Heat Exchanger
Lastly, a boiler turning itself off might be due to a faulty heat exchanger, which is often the case if you've had your boiler for many years – usually more than 7 to 10 years.
Heat exchangers are anything but cheap; they are one of the most expensive parts of a boiler. If you have an old boiler with a broken heat exchanger, we recommend getting a gas boiler replacement instead of trying to replace the heat exchanger.
A new heat exchanger can cost anywhere from £400 to £600, depending on your boiler model. You'll agree that it makes more sense to get a new boiler instead of spending so much just for one part alone, especially if your current boiler is an inefficient model or it is no longer within the boiler manufacturer warranty period.
Preventing Boiler Problems Such As Switching Off
Boilers are workhorses in most homes in the UK, especially in the colder months. Qualified experts should maintain these appliances so they continue providing heating and hot water all year round.
For this reason, we recommend having a Gas Safe registered engineer carry out an annual boiler service checks on your boiler and all gas appliances. This will ensure that your heating system is working efficiently and safely.
In addition to the annual maintenance checks, you should also have regular boiler service done by a certified Gas Safe heating engineer at least once every year. Regular service will take care of problems and prevent potential problems from causing further damage. You might also want to consider taking out a boiler cover to reduce the cost of frequent repairs.
Can't Identify the Problem?
If you still can't identify why your boiler keeps shutting itself down despite following the tips in this guide, feel free to contact us, and we can help you out.
Remember that it is illegal to attempt repairs on gas installations in your home if you're not a Gas Safe registered engineer. Also, it is illegal to use any gas appliance if it is faulty, as that would be putting your life as well as the lives of others at risk.