Worcester 229 Fault Code Meaning, Causes & How To Fix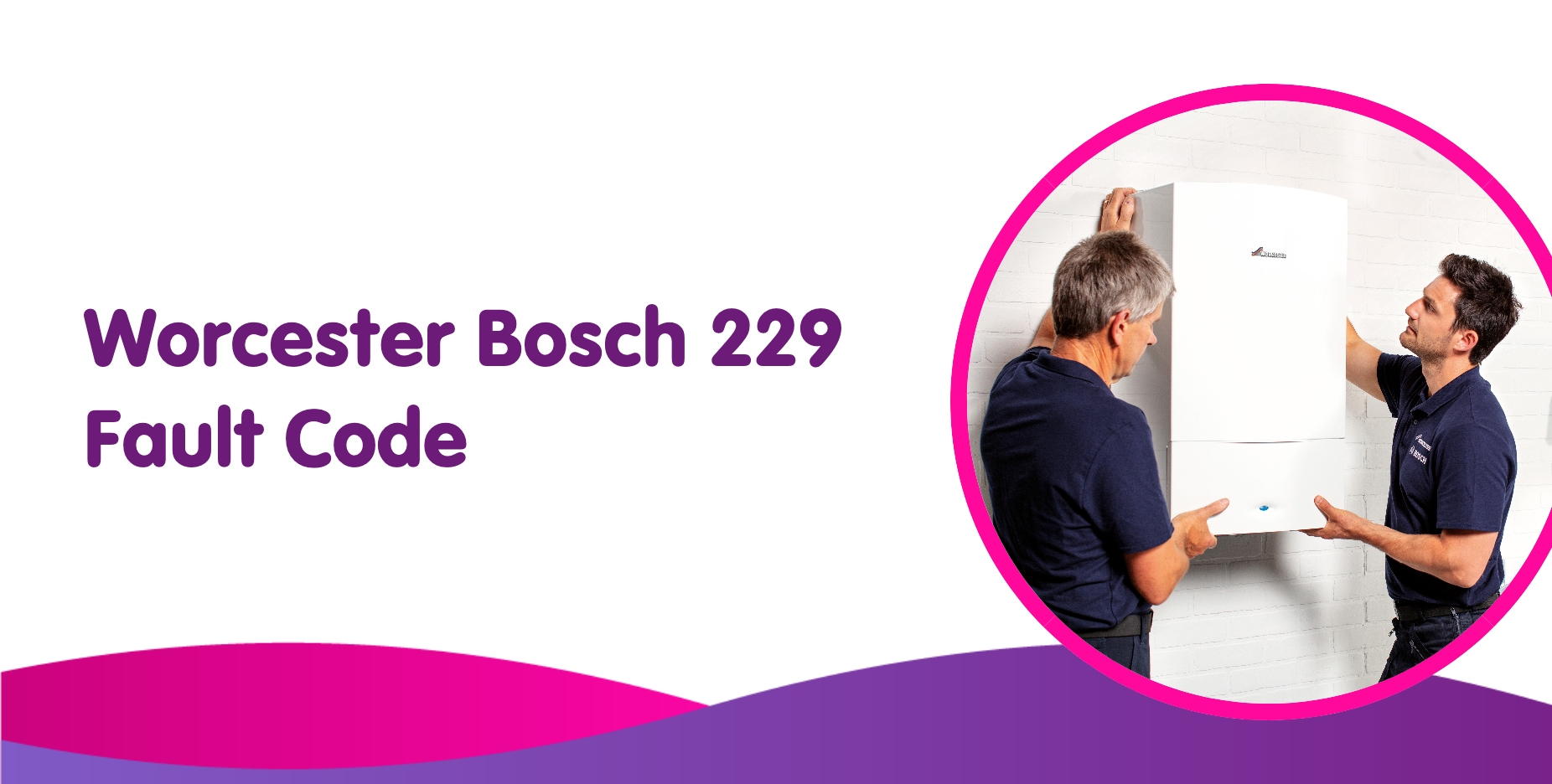 What does the Worcester Bosch EA 229 fault code mean & how to fix it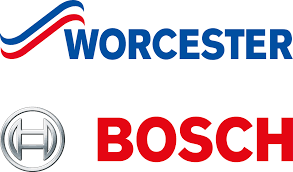 Worcester Bosch explains that the EA 229 boiler fault is caused by a loss in flame during operation, however, this is not an ignition attempt that failed, but a flame that has died out.
A breakdown is a homeowner's nightmare, especially in winter, so let's get your broken Worcester boiler back up and running or help you get a brand-new boiler if it is going to cost you less in the long run.
Inefficient boiler over 10 years old? Save on energy bills with a new one – Get a fixed price here
Get an online fixed price in 20 seconds:
What kind of fuel does your boiler use?
EA 229 – Loss of or fading flame signal during operation on a Worcester boiler
Cause code: 229
Reset type Click on the Reset button
Possible Cause: A flame that was already lit has been extinguished. It could be because:
Frozen Condensate pipe
A blocked sump/condensate pipeline can cause moisture to build up
Strong wind blowing in the flue
The error 229 may be a message from your Worcester Bosch boiler. This indicates that your boiler's flame went out during use therefore people often interpret this error as a defect in their ignition switch. But error 229 is a flame that goes out during boiler operation and not an ignition failure.
Click Here for a fixed price – Including our exclusive 12 years warranty for the price of 10!
What is the cause of a Worcester error 229
Worcester error 229 ignition-ionization could happen for many reasons, including:
Frozen condensate pipe
The flame detection detected a fault in the printed circuit boards (PCB).
Faulty gas valve
Blockage in the flue
Blockage of gas meter regulator
Heat exchanger debris
Any one of these problems can cause irreparable damage and consequently, you must identify the problem immediately and repair it to ensure that your boiler can be used safely. Worcester Bosch boilers usually come with a long warranty too, so ensure that you check if it is still covered.
Do you know how much a boiler service costs? If not, read our guide now.
Do I need an engineer to repair a Worcester Error 229?
No, not every time, it is possible you can fix this issue yourself as it may be something as simple as a frozen condensate pipe.
Is it possible that a condensate pipe has frozen?
The EA 229 Worcester fault code doesn't provide a lot of information. Loss of flame can be any of the above-mentioned things or none, but one of the most common reasons, in winter and particularly freezing conditions, it is likely that you have a frozen condensate pipe.
Condensate can become clogged with debris and in the colder temperatures freeze the condensate pipe too which is obviously a blockage with ice.
This causes the boiler wastewater to freeze, which can be dangerous, and locks it out.
Solution: Defrosting a frozen condensate pipe
This small pipe, which is typically 21.5mm in diameter, can be found on your property's exterior. This small pipe should not be confused by the flue which is larger in diameter.
The majority of cases can be resolved by defrosting the pipe with warm water over the pipe and returning the boiler to its normal state. You then need to reset the Worcester boiler.
The pipe should be properly lagged for the long-term and can be insulated.
However if the error code continues, the Worcester error 229 means that your boiler isn't functioning properly. This is a sign that your boiler is not working properly and could indicate a bigger problem. It is worth calling an engineer even if the boiler has been relighted and still works as it should.
Faulty boilers are dangerous and should be repaired immediately. Worcester boiler error codes are there for your safety.
PCB flame detection fault
Many people believe that if the reset button works and is pressed, it is safe to not call an engineer. This is false, unfortunately. The advice we do give out is that you should get a Worcester Bosch boiler service every year to stop error codes like this from occurring.
First, make sure the PCB is receiving a signal that indicates the flame is on. The PCB may think the boiler is not burning, but that doesn't necessarily mean it's true.
You can use a multi-meter to check the connections for intermittent flame detection signals.
It could be a problem if the PCB is having problems with flame detection, or other parts of the boiler (e.g. the gas valve or air pressure switch),
If this is the case, it will need to be replaced.
What is the cost to replace a Worcester Bosch boiler's PCB?
The PCB itself is responsible for approximately half of the costs associated with a new PCB. This is more than just labour. The price of a new PCB will depend on which model boiler you have and how much the PCB costs.
It is unlikely that the total cost of all parts, labour and diagnostics will be less than PS500.
In many cases, this means that a new boiler might be an option.
Modern boilers are more efficient and will help you save money on your energy bills. They come with a lifetime warranty that covers any repairs or replacements.
Can a stuck gas valve cause the EA 229 fault
The PCB is connected to the boiler's gas valve. The PCB detects when you require more heat and will tell the gas valve to open. You can also turn down your heating by turning the heat down.
These gas valves can get stuck over time.
Sometimes, a gas valve can be removed. It is possible to remove a gas valve if it is still causing problems.
If the gas valve is not properly adjusted, the boiler could also be receiving insufficient gas. The boiler is receiving just enough gas to light it, but not enough to keep the flame lit. When the flame goes out, the boiler will turn off.
In this instance, a Gas Safe engineer will adjust the valve.
What is the cost of replacing the gas valve in Worcester boilers?
A replacement cost of around PS300 will be charged if it is the gas valve that caused the EA 229 fault code in your Worcester boiler. A Gas Safe engineer can usually replace the valve within one working day.
It is better to replace a boiler that is over five years old than to buy a new one.
Blocked gas meter
Many gas meters are found outside. The regulator on this meter is susceptible to freezing in winter conditions.
This can cause a boiler's flame to go out quickly by reducing gas flow and freezing.
It won't make a difference if you adjust the gas valve to give more gas. This will only cause more problems. When the regulator melts, the boiler will be flooded with too much gas.
To prevent freezing, it is a good idea to properly lagged the gas meter.
What are you able to do to fix the 229 error?
If the issue isn't a blocked or frozen condensate pipe then it is likely going to need an engineer to look at the Worcester Bosch boiler.
The main burner's body is not often affected by carbon debris, however, it is possible to block the small jet in the burner. You can easily unblock the burner jet by removing small pieces of debris. You can unblock the burner jet as partial blockages may make it fluctuate in strength.
At this point though if you have a blocked jet, even the smallest pressure drop in a boiler can put out the flame. The boiler is then locked out with the EA 229 fault code and will need to be reset after cleaning and you should only do this if you are a qualified Gas Safe engineer.
Why is my Worcester boiler showing the EA 229 error?
People assume intense winds will blow into the flue and then out the flame. This is rarely true.
The boiler's flame can be more likely to go out if there is a small blockage. A draft may extinguish the flame, but not the wind. However, the obstruction that caused the flame's to go out is what can be called a "draft".
The flue will be inspected by a Worcester Bosch boiler engineer.
A flue guard must be installed to prevent debris from entering the vertical flue. If this happens, a flue guard should be installed, or if you have an old one you could get a replacement flue.
Does the EA 229 fault mean I need a new boiler?
No not straight away. This is a fixable problem especially if it is a frozen condensate pipe which you can do yourself.
If it is something else inside the boiler then if your old Greenstar boiler is over 10 years old it may be time to consider getting a boiler service or a boiler replacement.