Worcester U9 Fault Code Meaning, Causes & How to Fix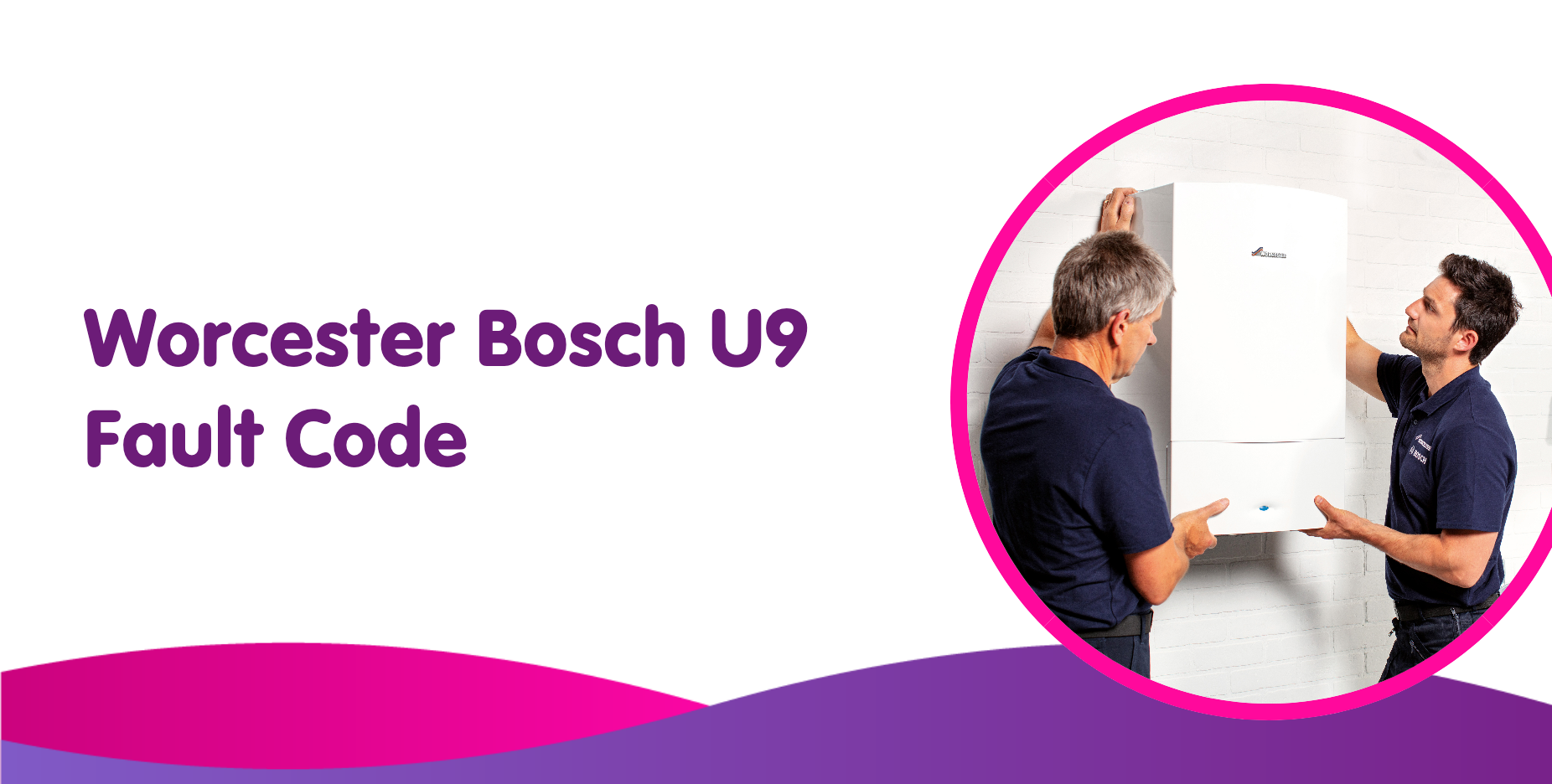 U9 Worcester Bosch fault code on boiler meaning & how to fix it
Technically, the Worcester U9 fault code is not an error, however, it can indicate problems with the boiler on the display screen for your information.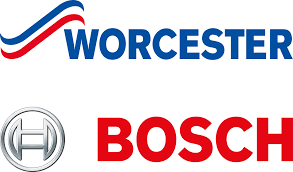 The U9 error is not listed on the standard Worcester Bosch boiler fault list or in the user manuals so it can be hard to identify what it means.
All repairs should be done by a Gas Safe registered engineer.
Exclusive 12 years warranty for the price of 10 on the Worcester 4000 boiler – Get your fixed price here!
This guide will assist you in identifying the Worcester U9 fault and how to repair your boiler if it does occur to get your central heating system and hot water back running as they should be. If your boiler is starting to get old, it may be time to consider a boiler replacement to save on repairs and excessive gas usage.
Get an online fixed price in 20 seconds:
What kind of fuel does your boiler use?
What does U9 stand for in the Worcester Bosch Fault Code?
If the boiler's temperature exceeds 100 degrees Celsius, the letter "U" will appear on your Worcester boiler screen. The number following U indicates how high the boiler has risen above that temperature. It has now reached 109 degrees Celsius in the case of U9.
U9 can be seen when your heating system is successfully switched on but then quickly switches off. This happens when the heating unit heats up and then the boiler locks out to prevent further heat.
You may notice that U's number has dropped from 9. This is a sign that the unit has cooled.
Read our full guide on Worcester boiler error codes here for more information if you are starting to get problems with your old boiler.
What causes the Worcester Bosch Fault code U9?
A blockage in your heating system can cause overheating of the Worcester Bosch boiler. This includes pipes, radiators and the boiler and your hot water temperature sensor will send a message to your PCB to give out the correct fault code.
The boiler produces the perfect amount of heat to provide the water volume that should flow through it at any one time.
If the water isn't circulated properly, heat can be distributed to the boiler unit and cause internal damage.
Limescale buildup on the Heat Exchanger
Water that enters your home contains minerals such as iron, calcium, magnesium, and potassium. Limescale is the accumulation of minerals that water vapor leaves behind.
This is particularly common in areas with "hard" water. This means that the water has a high level of minerals.
One indicator of limescale is the "kettling" sound. This sounds like an old kettle boiling.
Limescale can build up in any heating system and cause circulation problems. The heat exchanger is the most common place where limescale causes severe damage and can affect the heat exchanger temperature sensor.
This is the Worcester boiler unit's part that heats water using heat from burning fuel. This part can be blocked by limescale and the heat exchanger can crack.
These cracks could lead to internal leaks, which can reduce the flow of hot water through the central heating system.
This could lead to very hot water leaving the taps, which can cause your Worcester Bosch boiler to heat up.
Fixing limescale buildup on the Heat Exchanger
If caught in time, an engineer may be able to remove limescale without having to replace the heat exchanger unit or worse get a new boiler.
This is known as a flush. This involves sending special chemicals through the heating system in order to dissolve limescale often called a central heating inhibitor or silencer.
The cost of this service is determined by the number and type of radiators in your house. This determines the amount of chemicals required and how long it takes.
If the heat exchanger has been damaged or cracked, it will need to replaced. This is the most costly part and can cost up to £550 depending upon the model of your boiler.
It could also have led to a leak. To ensure that moisture does not damage any other parts of the boiler, it will be necessary to inspect its rest.
To collect water residue as it flows, a filter can be fitted. This will prevent future problems. This is particularly important in hard water areas where limescale problems are most common.
Limescale buildup in the Flow Pipe
The return pipe returns heated water back to your boiler.
The flow pipe contains a part called a thermistor or thermal-resistor. It is basically a flow temperature sensor. It measures resistance and transmits it to the boiler's central hub. This is the printed circuit board (PCB).
These readings can be used to determine temperature and indicate the PCB that the system is safe. This is the first step that the PCB must validate before the next stage can occur.
Limescale can build up around the thermistor, causing hotspots. This means that water has less space to flow.
These areas may have higher temperatures than others so the PCB might appear to be operating at an elevated temperature.
This is why the Worcester Bosch Boiler U9 fault code wouldn't be correct because only one section of the flow tube was overheated.
Fixing Limescale buildup in the Flowpipe
You can clean it with a flush. If the thermistor is damaged by limescale it might need to be replaced.
Sometimes the pipe will need to be completely removed and we always suggest adding some inhibitor and a magnetic filter.
Air Blockage
Your radiators may not be heating properly or at all.
Air can be added to the system when the water is being moved or repaired by the pump.
This could cause water to stop flowing freely through pipes, and possibly affect the hot water temperature sensor's operation.
Faulty pump
The pump moves the heated water from the Worcester Bosch boiler to the pipes.
Hot water can cause the central heating pump to stop working and overheat the boiler if it isn't.
It is possible that your pump makes strange sounds when trying to spin but it fails.
It can block pipes with heat sludge, or air. This is a mixture rust-like material and water.
They can block pump moving parts, which can lead to jamming.
Your boiler may have been repaired or replaced in recent times.
If The Pump Is Faulty
It's easy to adjust the speed and install the pump. Sometimes you may need to get a replacement pump.
It is also possible to quickly remove air blockages. Heating sludge can be expensive and takes longer.
To remove the sludge, a flush is performed. There are many different chemicals. The cost of a radiator depends on the number you have installed.
Installing a magnetic filter will prevent future buildups. Your engineer may recommend flushing the boiler after every service.
Thermistor Failed
If there isn't an obstruction, the thermistor in the flow pipe may not be reading the flow temperature sensor correctly
It is possible that the part may stop functioning due to age or other malfunctions.
Fixing a fault with the thermistor
To check the operation of the thermistor, your engineer will use a multimeter. It measures resistance.
You will need to replace the thermistor if it gives inaccurate readings or is not reading at all.
This means that, except for any complications, it is a simple job that typically costs around ten pounds.
How can I fix my Worcester Bosch Boiler that is showing a U9 error code?
Boilers that are too hot can be dangerous and in extreme circumstances could explode. A Gas Safe registered engineer is required to diagnose the problem and fix it.
However, you can check the radiators for heating issues to ensure they are working properly.
If there is an obstruction, you can safely bleed the radiators. This allows water to flow back and air to escape from the radiators.
To do this, you will need to use radiator keys. You can purchase these at most DIY shops for just a few pounds. Regular bleeding is a great idea to maintain your heating system in top shape.
How to Fix a Worcester Boiler Problem U9
An engineer is required if you are unable to solve the problem by flushing your radiators.
It might be useful to keep track of any useful information, such as Worcester Bosch U9's appearance during heating or unusual boiler sounds like kettling.
Which Worcester Bosch models use the U9 fault code
No matter what type of Worcester Bosch boiler you have, the U9 sign means that your boiler has reached 109°C. This is applicable to both combi and conventional boilers and should definitely be checked out by a Gas Safe registered heating engineer, as it could lead to more problems in your central heating system.
Does the U9 Worcester bosch boiler fault mean I need a new boiler?
In the first instance, the U9 Worcester bosch fault code doesn't mean you need to see how much a new boiler cost yet, but if upon further inspection or if you have an old boiler then you may have to consider that it may be an option. If not you could get a boiler cover plan or ensure that you get a Worcester Bosch boiler service every year to stop any unwanted repair bills.
With Boiler Central, your new boiler installation fees will come included, so you don't have to worry about expenses adding up when it is likely the best decision to make financially.
You should also consider looking at the best combi boiler for you, as there may be better Worcester Bosch models or perhaps you want to consider a different brand entirely.
All our boiler cover plans include a free annual Worcester boiler service and we will even make sure that we remind you every year too. Older boilers become much less efficient, and if limescale builds up, even if cleared it can mean a new boiler may be a better option.