Worcester EA 227 Fault Code Meaning, Causes & How to Fix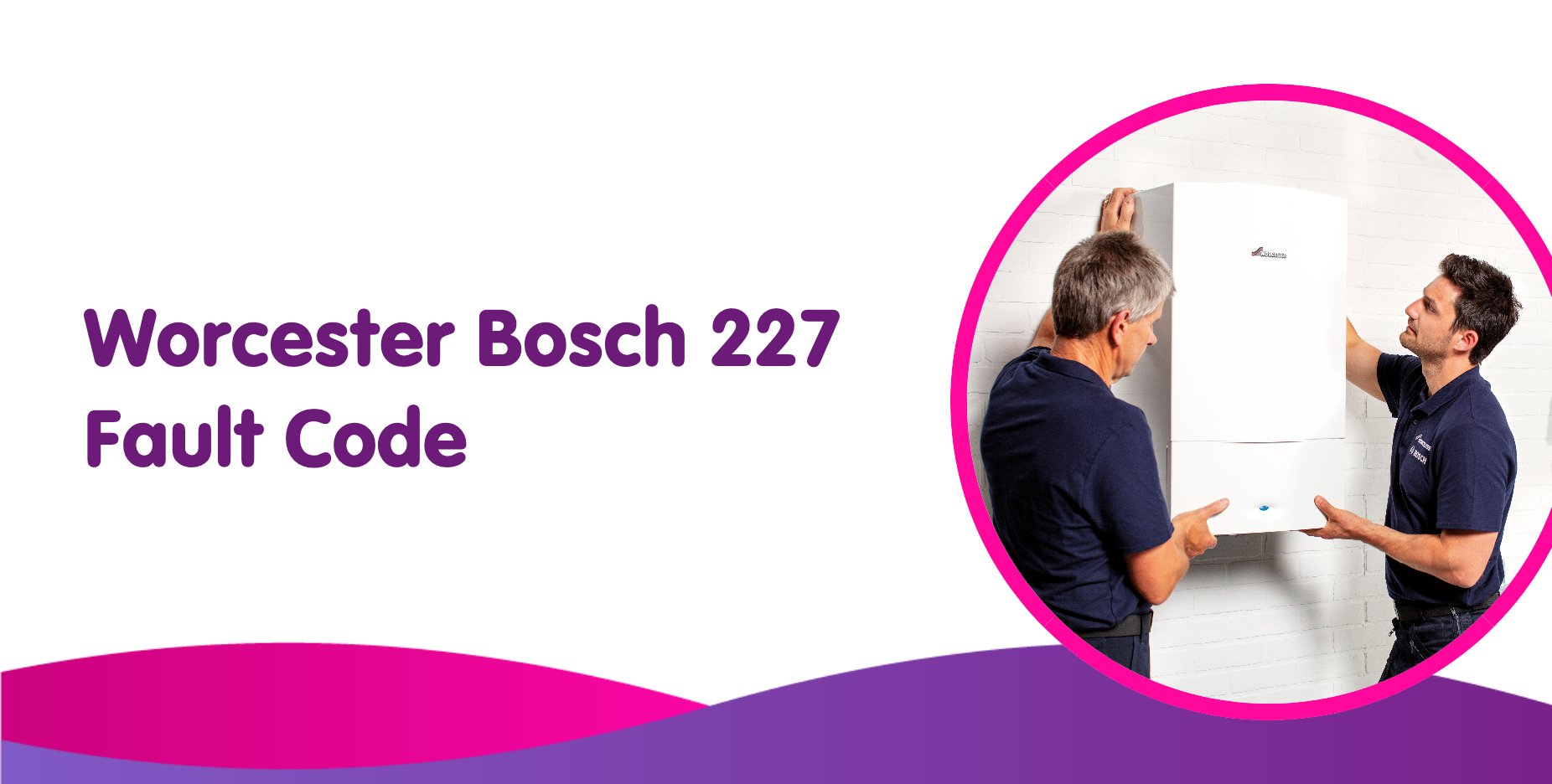 What does EA 227 stand for on a Worcester boiler?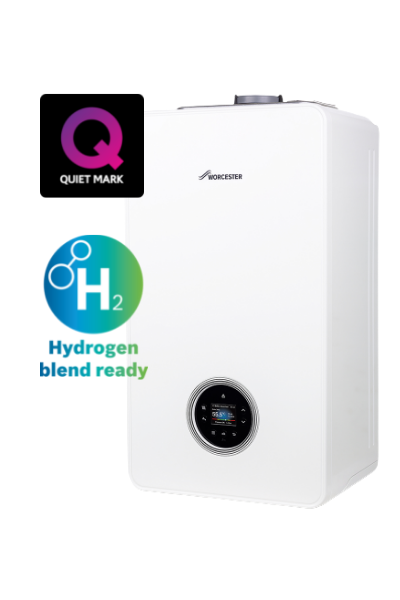 Here is all the information you need on the Worcester Error 227 fault codes.
Worcester boilers are the most popular in the UK, so you will likely have encountered this issue either as a Gas Safe registered engineer or yourself.
Get 12 years warranty for the price of 10 on the Worcester 4000 exclusively at Boiler Central!
Boiler Over 10 years old? Start saving on your energy bills with a new one – Get a fixed price here in 20 seconds
Let's find out what the Worcester Bosch EA 227 fault code means and how to prevent it and when a professional boiler engineer should be called to your Greenstar boiler to ensure that you get your central heating system and hot water back to normal.
Need a new Worcester Bosch boiler? Find out which is the best combi boiler right now in our latest guide for 2023.
Not ready for a new boiler just yet? Book a boiler service online to extend the life of your Worcester boiler
Get an online fixed price in 20 seconds:
What kind of fuel does your boiler use?
What does the Worcester Error 227 on my boiler mean?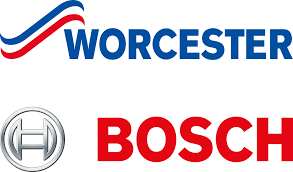 This code indicates that the Worcester Bosch boiler failed to detect a flame while trying to ignite, therefore, after about four to five attempts to start the boiler, safety protocols will be in effect protecting your boiler as well as your home. The boiler will often lock out during this time.
What causes the Worcester Error EA 227?
Your boiler may not detect a flame when trying to ignite, however, there are many reasons and these are the most common reasons Worcester bosch boilers might not detect a flame while trying to ignite.
Frozen condensate pipe
If you are seeing the EA 227 fault code in winter there is a very good chance that you have a frozen condensate pipe, of which can usually be fixed by yourself.
You need to defrost with warm water the white pipe outside
Secondly, reset the boiler
If your boiler fires back up then this was your issue and may save you time, stress and money.
The Worcester boiler's gas supply is not functioning
This is the most frequent error that Worcester Bosch boilers display and this could be caused by a badly adjusted or defective gas valve.
If the boiler is not functioning for any of the obvious reasons, your Gas Safe engineer will be able to determine if a valve needs to be replaced.
Video:
What Does The EA 227 On My Worcester Boiler Mean?
Gain an understanding of the meaning behind the EA 227 error code displayed on your Worcester boiler by watching this informative video guide. Discover the possible causes of the error and learn how to troubleshoot and resolve the issue to ensure your boiler operates smoothly.
What does Worcester 227 Fault refer to in the manual?
This Worcester Bosch fault code is also known as "No flame detected" and "No ionization following ignition".
After the boiler has failed to register a flame after at least four attempts, the EA 227 code will be displayed. This makes sure that the boiler does not become intermittent.

This means that the component that detects a flame has failed to function properly or is not capable of doing so. This is also known as a flame sensing electrode.
Gas Supply
The part that controls the flow is called the gas valve. It can block the flow and cause excessive or insufficient gasses to enter your Worcester boiler.
It is possible that you have recently had repairs and the valve may have been improperly adjusted.
Because of age, older boilers are more susceptible to becoming faulty. This can stop it from moving freely causing the gas supply problem although an annual Worcester Bosch boiler service can stop this from happening.
A gas valve that was incorrectly installed can often be repaired by an engineer.
An old boiler may have a way of releasing a stuck valve. If the valve becomes stuck again, it's common to have to replace it. This will also apply if the valve isn't working properly.
Prices for gas valves vary depending on the model. You can expect to pay between £110-£320.
Get an online fixed price in 20 seconds:
What kind of fuel does your boiler use?
Frozen Gas meter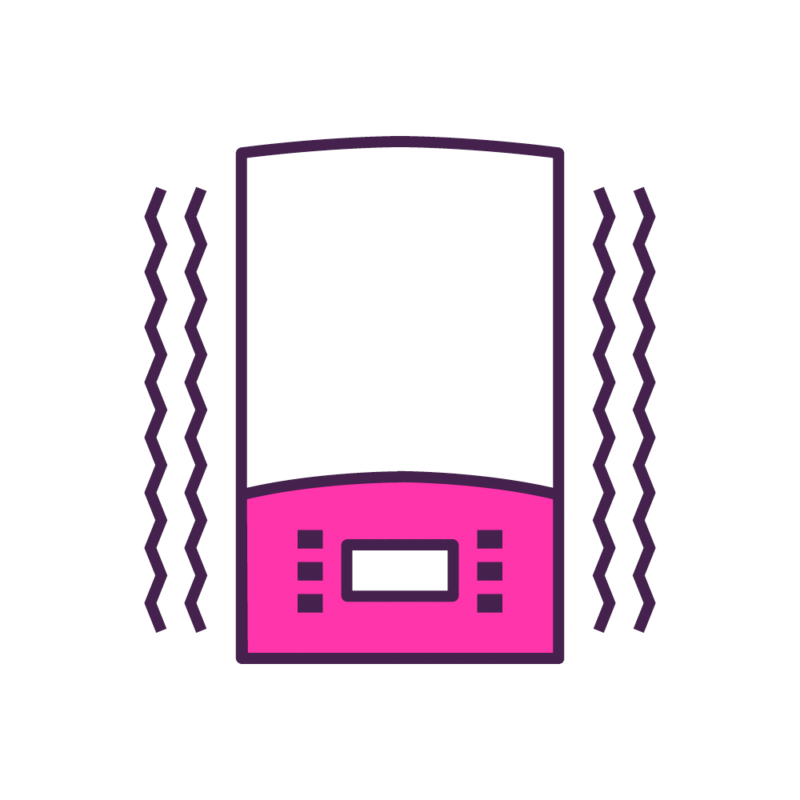 The problem could be in your external gas meter and not actually your Worcester Bosch boiler. A partially or completely frozen gas meter could cause problems with your gas regulator and supply to your boiler. Make sure your meter is properly insulated.
This is where your Gas Safe Engineer can assist you. You will be advised on how to insulate your meters properly to prevent it from freezing again.
Blocked Pilot Jet
Even the smallest debris can prevent the flame from developing. A blocked pilot jet can cause a flickering sound just before the pilot light goes off. Your Gas Safe boiler engineer will be able to clean and reset the 227 error display if this happens.
Faulty Flaming Electrode
Your Worcester boiler must have an ignition lead or working electrode in order to light a flame. They can sometimes be repaired, but your Gas Safe Engineer will tell you what to do. Sometimes it might be cheaper to replace them.
A sensor that is dirty can be easily cleaned. It is possible to clean and remove damaged sensors.
Parts are generally cheaper than £100, so labour costs for repairs will likely be higher than the parts for the Worcester Bosch repair.
Moisture seeping into electrical components
Many internal electrical components are housed in the Worcester boiler. These delicate parts can be damaged by even the smallest leakage or accumulation of moisture. If you find a leak, and see the 227 fault code, shut off the water supply.
If you have a faulty heat exchanger it can be leaking. As the heat exchanger isn't visible, the leak won't be visible from outside the unit. It is best to have the engineer diagnose it.
Your boiler's brain is the PCB (Printed Circuit Board). It communicates with every component of the electrical system to tell it what to do. Even a tiny leak can cause severe damage to this board. Your Gas Safe Engineer will diagnose the problem and recommend parts that should be replaced. A damaged PCB can be replaced at a cost of up to £500 and this will correct your fault code
If your boiler is over 10 years old, it may be better to buy a new boiler instead in the long run as you can get a new one installed from £1,975 for the new Worcester 1000 combi.
How can I fix my Worcester Boiler?
The Worcester Bosch 227 fault code usually refers to the boiler unit or the gas supply. It must be legally resolved by a Gas Safe Engineer. Before calling an engineer, it is worth checking the supply and status of your mains gas or resetting your Worcester boiler just to save costs.
You can also check to see if any other gas-fueled appliances work.
Once you have added credit, ensure that your pre-paid gas meter is charged.
Ask your supplier to inform you about any disruptions in the area.
Get an online fixed price in 20 seconds:
What kind of fuel does your boiler use?
Which Worcester Boilers Use the 227 fault code?
Although Worcester Bosch has many fault codes each one is different. This one is fairly common, but you can still use our Worcester boiler fault codes guides.
It is used in the entire range of Greenstar boilers. This means that the 227 fault code will always be displayed on a conventional boiler or combi boiler to indicate that there haven't been any ignitions or issues with your gas valve.
You can prevent this fault code by getting your Worcester bosch boiler serviced every year to ensure it is in optimum condition. If your boiler is starting to get old though we do suggest that you consider a boiler replacement as it can be much more cost-effective in the long term. You can get a fixed-price Worcester Bosch boiler quote in under 20 seconds online now.
Get an online fixed price in 20 seconds:
What kind of fuel does your boiler use?