What Does E1 Mean on a Boiler? Error Code Causes & How To Fix It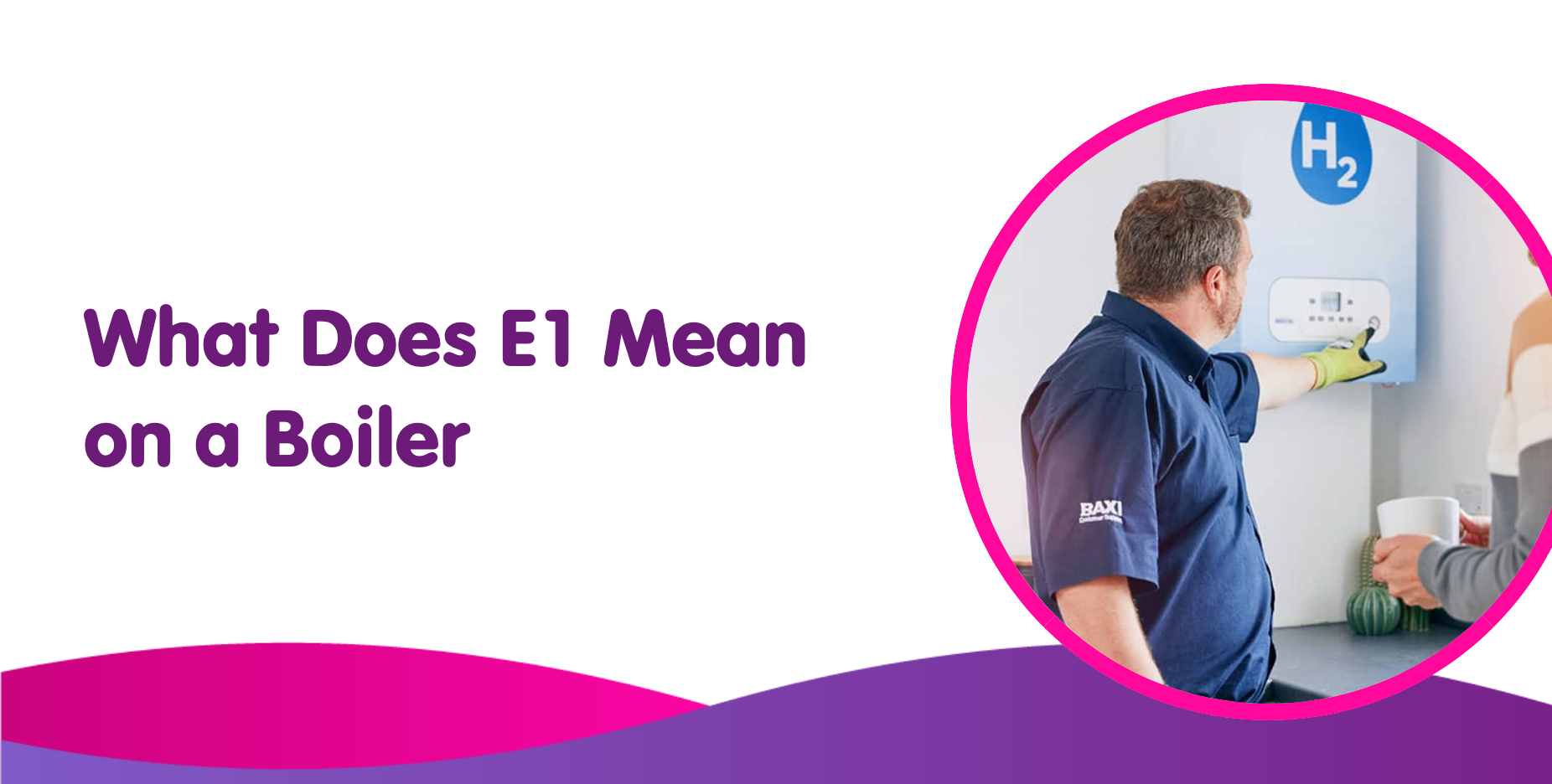 What does E1 error code on a boiler mean? How can it be fixed?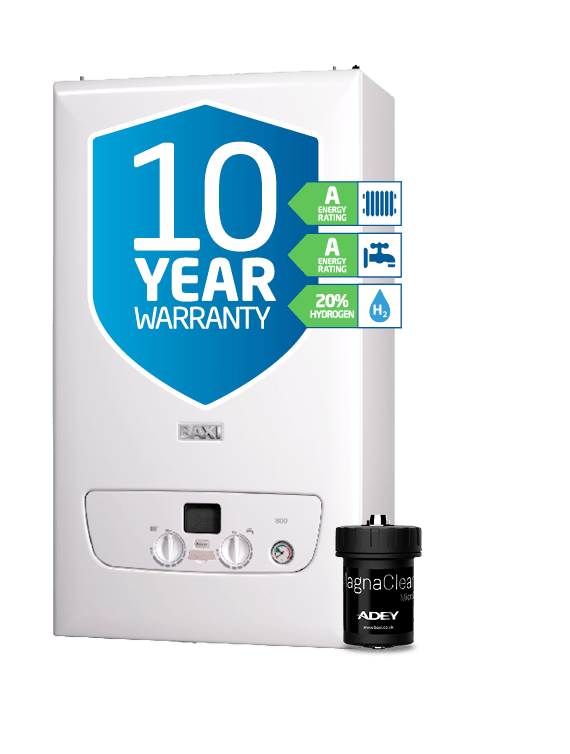 The error code E1 on a boiler is usually an indication that your boiler is Low on pressure and is one of the more common error codes for Baxi, Potterton, and Main boilers.
The E1 Error code suddenly appears on your boiler. It is unlikely that your boiler has an E1 Error Code, however, we offer a variety of options to help you diagnose and fix the problem.
Boiler showing more and more error codes? – Get a fixed price here
If you have an old boiler and issues and error codes are starting to arise, it may be time to consider a new energy-efficient boiler replacement to help keep gas bills, repair bills, and general running costs down – find out more here
Get a Baxi boiler quote here:
Get an online fixed price in 20 seconds:
What kind of fuel does your boiler use?
Error code E1 showing on boiler – How to fix it
Boilers with low water pressure are prone to many problems and therefore it is possible to fix the problem yourself using our help, without calling a Gas Safe registered engineer.
There are many error codes available. E1 is the most popular. It is used by some boiler brands like Potterton and Main, Baxi boiler error codes and Ideal Boilers. These three boiler brand names are made by the same manufacturer, so they share the same fault codes.
If you want to give your boiler and MOT, see the latest boiler service cost guide for the average prices in the UK right now and see that here at Boiler Central we are among the cheapest.
Low water pressure and E1 boiler error codes
Low pressure in your boiler can be indicated by the E1 Error Code, so to get things back to normal, you can simply repressurise your boiler. As boilers age, it is common to repressurise a boiler and ensuring that you get a boiler service every year can stop issues like this from arising and you can book yours here.
An Error Code can also be used to indicate that your boiler or gas supply is not working properly. The Error Code will help you pinpoint the problem. The E119 Error Code on a boiler might indicate low pressure.
Below is a list of all E1 Error codes as well as possible causes. A Gas Safe engineer should be called if the boiler pressure is not low enough to cause the problem. The law does not allow for the repair of gas boilers that are faulty. It is dangerous.
Get an online fixed price in 20 seconds:
What kind of fuel does your boiler use?
Baxi, Potterton & Main boilers E1 error code
Baxi customer service can be reached if you own a boiler such as the Baxi 600, even if it is still under warranty and this error code is common on Ideal boilers too. It means that your pressure needs to be topped up and a good way to prevent this is you can get a Baxi boiler service every year to maintain your boiler and they cover Potterton and Main boilers too.
CODE
POSSIBLE FAULT or ERROR
How to fix
E20, E28, E50,
E160
Faulty components inside the boiler
Faulty components can only be checked, fixed or changed by a Gas Safe registered engineer
E110
overheating of the primary water or flue system has occurred
It is likely your boiler has shut down. You can try resetting your boiler and then monitoring if it starts back up. If the boiler does not reset, then you will need to leave it switched off and contact an engineer
E119
Low water pressure in boiler – This means that the water pressure in the boiler has dropped below 0.5bar
You. can top up the water pressure yourself by finding the filling loop and opening both taps at the same time.
E133
This is a gas supply issue. Either there is no gas to the boiler or there is a blockage. This may even be caused by the gas been switched off by the provider.
You need to ensure that there is definitely a supply of gas to your boiler. If so you can try and reset your boiler. If the error continues to show you need to call a Gas Safe engineer.
E133
Frozen condesnate pipe. This can easily be fixed by the thawing of the pipe using warm water.
With warm water, you will need to find your condensate pipe outside and melt the ice. Once done your boiler should work again.
E168
This is an issue with your boiler but it is unsure what it is. Therefore for safety reasons, your boiler has shut itself off and you need to contact a Gas Safe registered heating engineer.
Call a Gas Safe registered engineer right away.
Does the E1 fault code indicate that I need a new boiler or not?
You don't necessarily need a new boiler immediately if you have E1, however, it does mean you need to start looking for signs your boiler may be costing you more money. It is worth looking into replacing your boiler if you are paying high repair costs, and you can read our guide and see why the cost of a new boiler may not be that much different when you add it up.
New boilers will also save you money on your gas bills so to get a boiler quote online at a fixed price, click get a quote now.
Get an online fixed price in 20 seconds:
What kind of fuel does your boiler use?