Table of Contents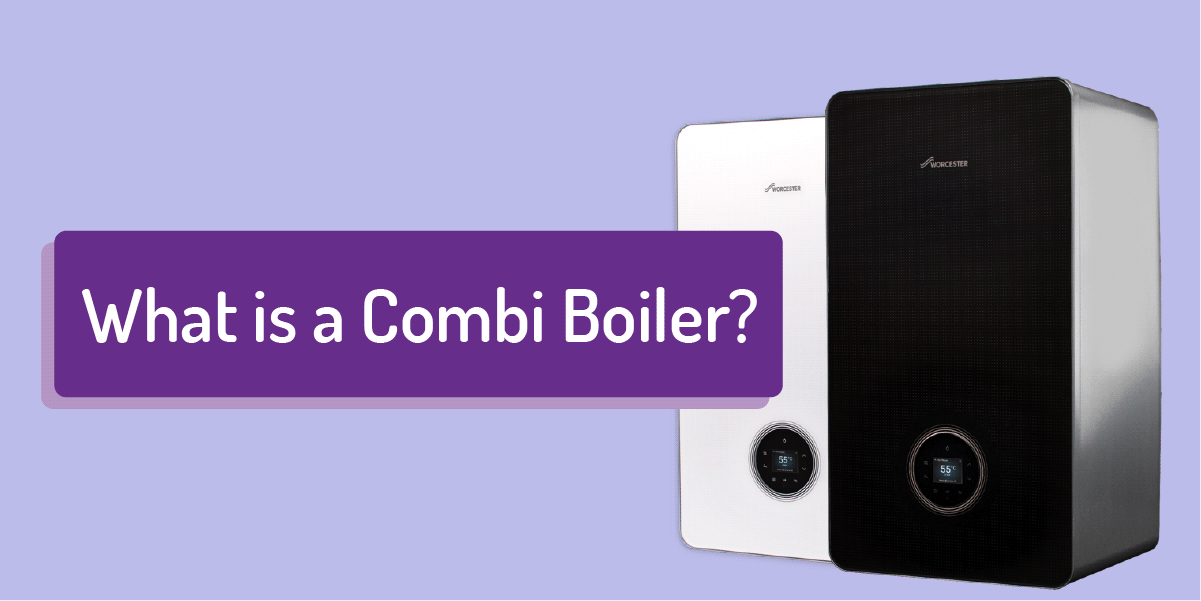 What Is A Combi Boiler?
The full form of combi boiler is "Combination boiler" and basically, it is a combined solution of a water heater and central heating boiler as a compact unit.
They provide both heating and hot water on demand without storing any hot water in tank.
Combi boilers are also a great space-saving option if you do not have space for a separate hot water tank or would like to do without one.
They are designed to kick out hot water immediately rather than storing and heating it.
Combi boilers remove the necessity of a cold-water tank or bulk water cylinder to store them and saves your space as well.
Also, it is the more inconvenient and one-way solution, as other older boiler system requires additional gears to store water.
That's why it has also become the most popular boiler in the UK.
However, in this article, I'll break down everything about combi boiler. We will even tell you what the best combi boilers are to buy.
Read on to find out what is Combi Boiler
A combi boiler always runs in standby mode.
It never stops in the day; rather it constantly waits for having an instruction to start heating water and supply it instantly.
Even, when you sleep in the house, it is still kept in standby mode. So, whenever you deal for having hot water, it will instantly perform your watery request within a few moments.
How great is that?
A combi boiler does a lot more not only providing you hot water instantly rather it doesn't require any water tank or storage cylinder to store water in it.
When you start running your shower or tap once in the combi boiler, it whooshes from the main and goes through the combi to get all fired up.
This is like magic and it happens because of the heat exchanger. The heat exchanger is powered by oil, gas or electricity.
When hot water starts tumbling out at the powerful shower end or from the hot water tap, you will just find that the water was cold a moment ago. Some boiler types have varying ranges of water boiler pressure.
Types of Combi Boiler ⬇⬇⬇
Mostly, gas combi boilers are used in the UK and they are most commonly installed by a Gas Safe engineer which can be validated on the Gas Safe Register. However, combi boilers are also come up with LPG, oil or electric in different range and sizes.
Gas Combi boilers: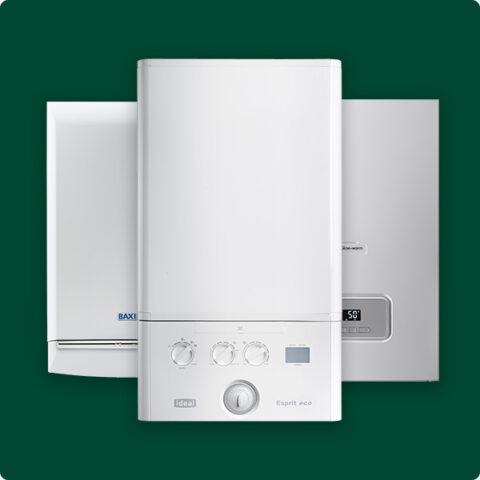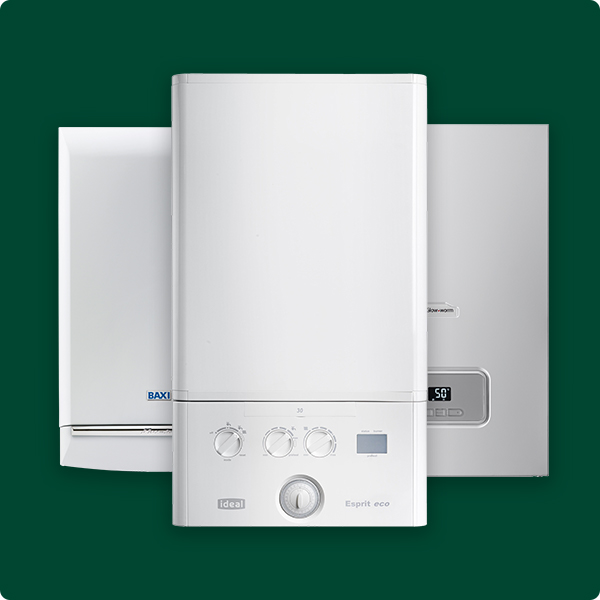 These are the most commonly used boiler in the UK. Because it saves your costs than any other network.
So, if your home is connected with a gas network then it will be the best option for you to use a combi boiler that runs with gas.
Gas combi boilers are the most efficient being A Rated and can save you money on gas bills.
LPG Combi Boilers: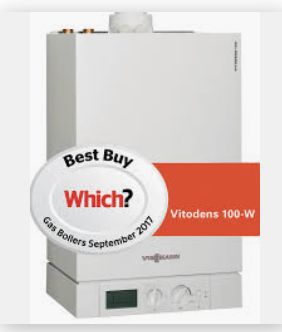 LPG stands for Liquefied Petroleum Gas. It is combined gaseous hydrocarbons which are produced from oil extraction (65%) and oil refining (35%) as well as the compound natural gas.
Oil boilers are also executed in the same way.
The boiler should be supplied through fuel from a tank in your garden and needs to be refilled when running low.
Oil Combi Boiler: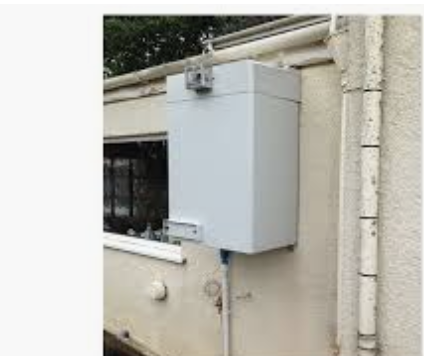 If your home doesn't have a gas connection included, then an oil combi boiler will be the best choice for you.
These types of boilers are usually used on homes and businesses that are off grid and are completely different to a combi boiler or conventional boiler.
You will need to keep an oil tanker outside of your home. The tanker would need to top up with a supplier as it runs out after using day after day.
Electric Combi Boilers: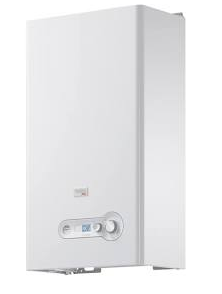 An electric combi boiler is a bit different than other combi boilers.
They do not run through burning fuel. Instead of that, the water passes over a piece of electric equipment as if goes through a hot water cylinder added by an immersion heater.
Electric combi boilers will be the best alternative for the homes where there is no connectivity of the gas or oil or those are expensive in specific areas.
But, using an electric boiler is open a limited thing as the boiler consumes electricity which might be relatively expensive. You will however not require a boiler flue for an electric boiler.
Moreover, you may have a higher demand for hot water as you might have a lot of people in your home.
That's why it's not recommended for larger homes since the electricity consumption will be as higher as so expensive to bear.
Now we know what a combi boiler is, what is a Condensing Combi Boiler?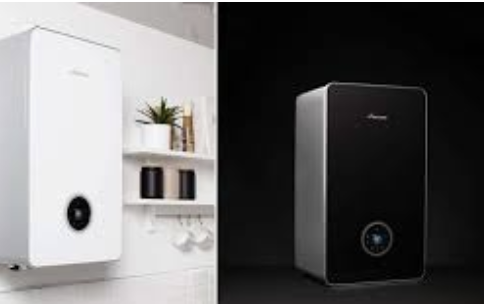 The majority of current combi, regular or system boilers are installed and manufactured based on condensing boilers.
The difference between a condensing boiler and a non-condensing boiler is – non-condensing boiler doesn't include a Flue Gas Heat Recovery System.
While running any boiler, it produces waste flue gases but using an old non-condensing boiler these gas won't be reserved or get wasted.
Flue Gas Heat Recovery exactly does it for capturing the heat from waste flue gas. Then, it recycles the wasted gas for preheating the new cold water as if it enters inside the boiler from the main.
Additionally, because of this, the boiler won't need to work harder to heat the water.
So, it also helps to use less energy what ultimately a good saving factor for our monthly bills.
A condensing boiler is included with a condensing pipe that enables the condensed vapor and drain away when the boiler is working.
 What Is A Heat Exchanger?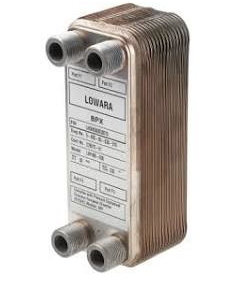 A Heat exchanger is the medium to transfer the majority of the heat from the burnt gas to cold water.
Then, it starts circulating the hot water around to the taps as it required.
So, it works like, you turn the hot tap and the combi boiler sends energy to the cold water securing on-demand hot water as needed any time of the day.
Besides the central heating process, the combi boiler will kick in when drop below to the preset settings of the thermostat.
It sends a signal to the boiler's expansion for hot water to pump around the radiators. That's why, the heat exchanger is a crucial thing for the combi boilers.
It then converts the energy (heat) from gas over to the water. The water feds out into the central heating system through a flow pipe and voila your home will be warm!
Benefits of A Combi Boiler 
Combi boilers are highly energy-efficient. As of 2019, it was reported that combi boilers installed in the UK have the most efficient of 92% where only 8% of the fuel is wasted only.  So, it will help you significantly to lower your home's carbon footprint which will ultimately reduce your heating bill.
If you look at other traditional boilers, they only provide you an efficiency of 55% where combi boilers provide you fairly a lot more than that. As the efficiency of the combi boiler is 92%, so when you spend £1 on the energy it only wastes 8p which is relatively much lower.  As a rough and estimated calculation, if you replace a non-condensing boiler which has less than 70% efficiency with a condensing boiler, then it will save you more than £300 on heating bills per year.
Unlike other traditional or system boiler, combi boilers come in one compact unit providing all solutions in a package. So, you won't require to use bulky water tank, cylinder or any other storage that would hold your space.
As it is an all-in-one unit, it doesn't require extra elements or pieces to install it. That's why it is relatively easier to install than any other boilers and more cost effective for the buyer.
Combi boilers provide hot water on demand anytime only by tapping once or multiple at the same time. They always run on standby mode and waits for your instruction to kick out hot water via your thermostat.
The Installation Cost of a Combi Boiler 
The install cost of a combi boiler varies after considering a few factors like the size, output, maximum flow rate and the name of the brand too.
There are many well-known brands are providing combi boilers in the UK at a very reasonable price, one of the most common is Worcester Bosch, Veissmann and Megaflo.
The more powerful boiler you purchase, the larger home the boiler will be suitable for.
You may also tend to cut costs but it may hamper the suitability of the boiler in your home. So, you should go for the best one which fits your home well and meet up all your requirements regardless of the installation and overall costs.
However, normally the cost of installing a combi boiler in a different place is around £1,500 to £3,500.
Also, if you would like to replace your boiler and install a newer one on the existed set up then the cost would reduce to £1300 to £3000.
Much of the cost involved is labour costs and if the boiler has to be relocated or if there are lots of pipe work that needs to be moved.
What Size kW Combi Boiler Do You Need? ?
You need to know the right size or output of the combi boiler for your home.
If you have higher hot water demand, then a smaller boiler won't fulfill your requirement of having much hot water within a very short time.
On the other side, if the boiler is too big, then it will also a medium to waste energy and ultimately charge you a handsome heating bill.
So, after thinking broadly about your needs of hot water and the ability of the combi boiler to supply you that sort of high demand hot water, you should select the right sized combi boiler for your home.
Conclusion / Final Thoughts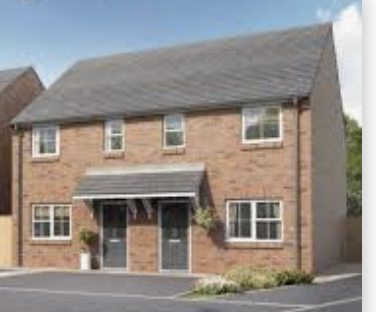 Combi boilers are a very good choice for small homes but it is not recommended for a larger home where more than 2 bathrooms are located and over 5 people live.
That said, there are combi boilers that can power large homes however they are not really designed for large consumption of hot water at the same time like back boilers.
In this case, homeowners are often recommenced to go for a system boiler or regular boiler to store a higher volume of hot water in the dedicated hot water storage.
So there you have it, if you are still wondering what is a combi boiler or would like to know more, get in touch.
If you would like to get a fixed price on a new boiler or if you are wondering how much new boilers cost, then click here to price up a boiler online now.