Best Combi Boiler 2020 – Most Reliable and Recommended Brands of UK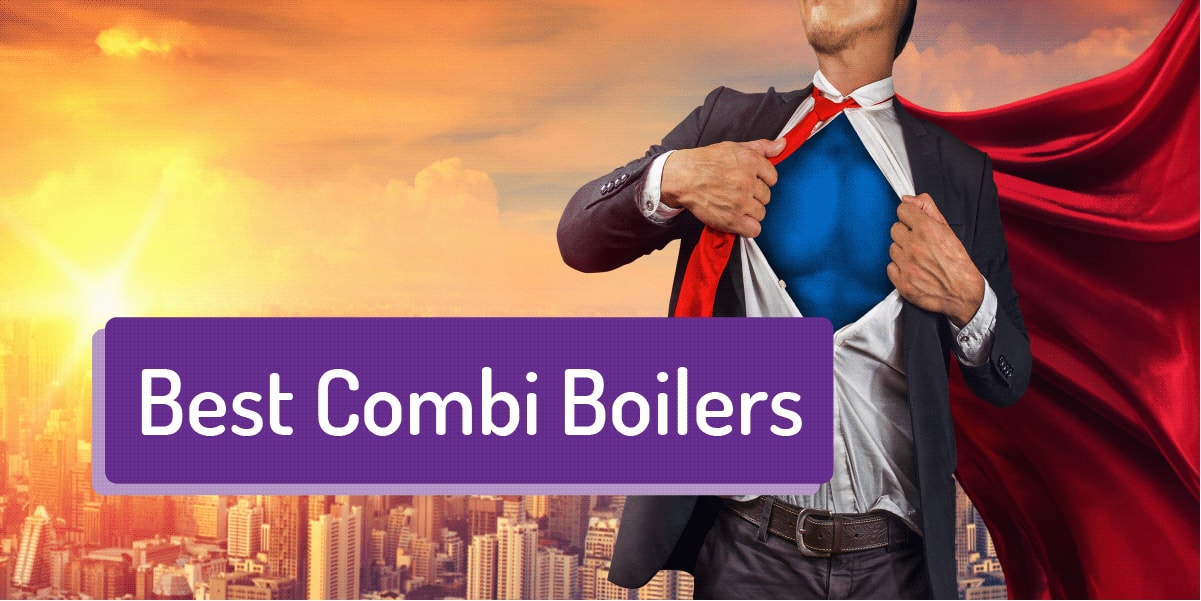 Welcome to the most trusted and highly respected, ultimate guide on the best boilers available on the market today.
There are over 1.5 million boilers installed in the UK every year. That's 7.5 million over 5 years, so surely by now we know what the best boilers are on the market?
We sure do…
The cost of a new boiler is on average £1,800 and only the ones with fancy new smart meters built in are tipping the £3,000 mark.
Boilers are however, the heart of your home, so picking the best is super important.
New boilers are now tipped to last 15 to 20 years so picking the right heating system is paramount for your warmth (and happiness!)
This guide gives you the top picks in 2020.
I'm guessing you're in the market for a boiler. But before I tell you the recommended boilers, let me first break down some interesting stats for you..
Is a new boiler worth it?
From a eco-friendly and 'green' standpoint, absolutely.
New boilers are the most efficient they have ever been.

According to The Energy Saving Trust, you can save up to £340 a year on your energy bills.
First, we give you a quick summary of the best boilers:
Be sure to read more futher down to get a real review on why they are the most recommended boilers on the market in 2020.
We will inform you of the best combi and system boilers that are available to buy in the UK in 2020.
After a huge amount of extensive research and looking at thousands of online reviews, we have put together a rigorous benchmark system to find the best available heating powerhouses on the market today.
The Best Combi Boilers to buy in 2020 are:
The Best System Boilers to buy in 2020 are:
You can price up and buy Viessmann boilers in just 20 seconds, by clicking here.

As with any Viessmann boiler purchased through Boiler Central, you will get a huge 15 year warranty.
Here's why the above gas boilers are the best to buy this year for your UK home…
Our aim for this guide to give you and idea of the best boilers on the market this year and show you your options from different boiler manufacturers and types of boilers for 2020.
Good boilers can last you for years but it's always a good idea to think about getting a replacement boiler before anything happens.
If your boiler is getting old, say maybe 8 to 10 years old, and gas bills are starting to creep up then you may want to consider upgrading.
Getting the best gas boiler ensures that you have one that is efficient, durable, and keeps your central heating system ticking over at the perfect temperature and your hot water hot as and when you need it.
In fact, Autumn is the perfect season to start shopping for a new boiler.
If you are reading this in spring then you have plenty of time to think about it.
There is huge competition in the boiler market so make sure you take your time and get the best deal you can on your new boiler.
If you think your boiler is on its way out then you should definitely start doing your homework just in case, and that's probably why you're reading this article!
As much as you don't want anything to happen, it can be quite reassuring that if you do need a boiler quickly, some installation companies can install a brand new boiler the next day.
We haven't heard of anyone doing same day installation but it is entirely possible these days!
Naturally, you want to find the best boiler in 2020 but the wide range of choices can make the decision difficult.
What are the best boiler brands to choose?
However, we're here to help you out. So, let's take a look at everything you need to know in order to upgrade your current boiler from the leading brands such as: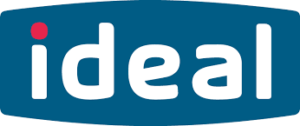 Let's take a look at combi, system and regular boilers individually in more detail:
Which Combi Boilers are the best to buy in 2020?
You'll see plenty of combi boilers in the UK market but if you don't know what or who the boiler companies are are, you might dismiss them.
A combi boiler is a combination boiler which works your indoor central heating system and hot water in one whole unit.
These types of boilers are super compact so they can easily be stored in a kitchen cupboard.
This means that you're able to kill two birds with one stone here. Combi boilers also have a high energy efficiency rating of 98% when it comes to heating up water.
This means you will be able to save more money on energy bills, have hot water as and when you need it, and a toasty house by just getting a brand new energy efficient combi boiler installed in your home.
All the combi boilers on the market have a range of different sizes available to meet the needs of any household.
So, whether your house is a larger home with multiple bathrooms or just the one, you can find the perfect one for you.
Most Reliable Combi Boilers in 2020 – Our Top Picks
To make things easier, we're going to be listing down some of the best new combi boilers in 2020. The following are our top 5 boilers picks in no particular order.
1. Viessmann Vitodens – Best Value Combi Boiler

Viessman is already taking the market by storm because of their economical heating systems that are efficient and offer exceptional value for money.
The Veissmann brand is regarded as one of the best because it offers fantastic performance along with unrivalled reliability in the Viessmann Vitodens range.
The Vitodens combi boiler has the following features which make it a favourite:
Gas-based combi boiler – comes with a flue kit
Has Which? best buy boiler recommendation
10 year product warranty
Wireless heating controls
Adey Sense filter – completely free
System cleanse – completely free.
Available in different kW outputs ranging from 50-W to 200-W
2. ATAG iC Economiser Plus – Most Efficient Combi Boiler

ATAG's boilers are swiftly being ranked among the best rated combi boilers in 2020 because they are exceptionally brilliant at what they do. Small and compact in size, this brand's boilers are earning it recognition. The following are just some of the quality features that the ATAG iC Economiser Plus has:
Built in flue gas kit – passive function

10 year product warranty
Lifetime replacement guarantee on iCon heat exchanger
Has an ErP rating of A
Has a weather compensator
Very user-friendly
3. Vaillant ecoTEC Plus Combi – A Rated Combi Boiler

Valiant's combi boilers are another one of our award winners for the category of Best Buy. They're made according to high industry standards and are able to deliver stellar results. The boilers are known to give premium contenders a run for their money. Getting a Valiant ecoTEC Plus Combi boiler will give you the following features: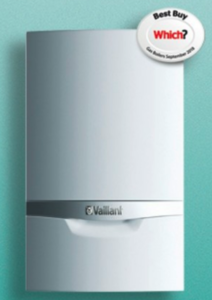 Comes with an app – the vSMART app
5 year warranty – can be upgraded to 7 or 10 years as needed.
Available in 4 different kW outputs from 25kW to 38kW
Has an ErP rating of A
Capable of heating water within 5 seconds
4. Worcester Bosch Greenstar CDi Classic – Best Combi Boiler for Large House

Worcester Bosch has been hailed as market leader and for good reason. They have consistently produced quality products which is why the definitely rank among the best combi boilers in 2020. They have on the Which? best combi boiler award for a few of their boilers, giving you huge reason to purchase a Worcester.
So let's look at one of their best: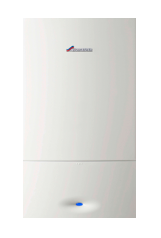 The Greenstar CDI is a great choice… The Greenstar CDi Classic is a good choice because it offers the following amazing functions:
Reduced usage and wastage of electricity
Has Which? best combi boiler recommendation
Protection against frost – if fixed outdoors
Filling link – keyless
Simple controls for users
Instant hot water
5. Ideal Logic – Best Small Combi Boiler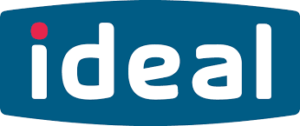 Ideal is another brand that is trusted for the quality of their boilers. If you are searching for the best boilers in 2020, you should look at the collection they have available.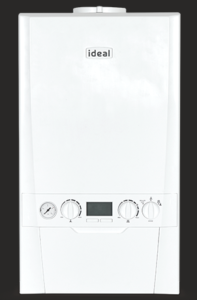 When you get the Logic combi boiler, you will enjoy the following features:
Compact in size, extremely easy to use
Winner of Good House Keeping awards – 2013 and 2017
2 year warranty – can be extended to 5 years
These are the top picks for the best combi boilers in 2019 and 2020. The list is also by no means a complete collection of all the boilers you can find in the market but they're the best in our eyes.
You might have seen most brand names in 2018 and 2017 too but that's because these brands are renowned for consistently crafting amazing boilers and combi boilers.
Buying a boiler from any of the brands listed above also ensures that even if you don't pick the models recommended here, you can still walk away with a boiler your home will love.

These are the best system boilers to buy in 2020: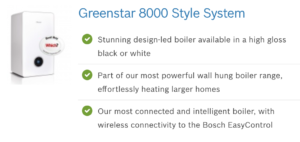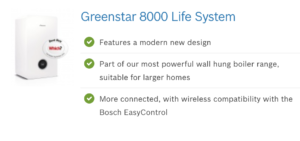 System boilers are great for homes with a larger output of hot water, such as homes with 3+ bedrooms.
This type of boiler has the water supply from the mains so they have water on demand.
On the other hand they store water in a cylinder, which needs alot of energy and will sometimes leave you waiting for it to refill before you can access hot water.
A system boiler also requires a hot water tank to be stored somewhere in the household, so it takes up more space.
They are more expensive than combi boilers to buy initially however they have a better reliability.
Make sure your boiler has a stainless steel heat exchanger, wondering why?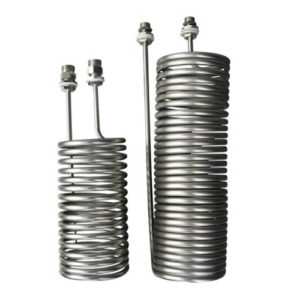 Boilers demand the most energy efficient and reliable components. A key component in choosing the right system is the heat exchanger within the boiler.
This is because maintenance costs, durability and product lifetime should all be considered when buying a boiler.
Stainless steal exchangers provide a high resistance to corrosion and increase the life of your boiler.
Due to these key factors this provides long term value for money and requires less downtime in your house hold due to boiler maintenance.
Also makes your water able to drink without inhibitors been required and is self cleaning.
Viessmann boilers feature stainless steel heat exchangers. Get your Viessmann boiler price online in 30 seconds here.
Which Combi Boiler is Best in 2020 for you?
When you are taking a look at our top picks for the best range of combi boilers in 2020 always make sure to consider how they will perform in your household.
Picking a new boiler that others recommend without considering this area can be a recipe for disaster.
Instead, make sure that you pay attention to various factors, including the ones we have mentioned below:
Where is the boiler going to be placed? (Indoors or outdoors)
How big is the house and what size boiler should you get for your home? – Larger houses will benefit from boilers that have larger kW capacity
What is the water consumption of the house? – If every family member loves a hot bath, make sure you pick a highly efficient boiler that can accommodate this.
By focusing on these major areas, you will be able to find the answer to which boiler manufacturer is best in 2019 and 2020 for you.
You can buy a new boiler online in minutes and even apply for boiler finance with an instant online decision.
What are the recommended best buy boilers to buy, in the UK?
We have covered which combi and system boilers tops the rankings, but are these the most suitable to power homes in the UK? A quick answer is yes!
The UK has average temperatures which do not often even in the deepest of winters fall below minus 10 degrees, therefore the power required is not as much as a country that has much lower temperatures.
Which? are well known for reviewing many consumer products and boiler reviews are also one on their list. 
They showcase the leading Best Buy boilers on the market each year and feature rigorous testing to come up with a final Best Buy boiler each year.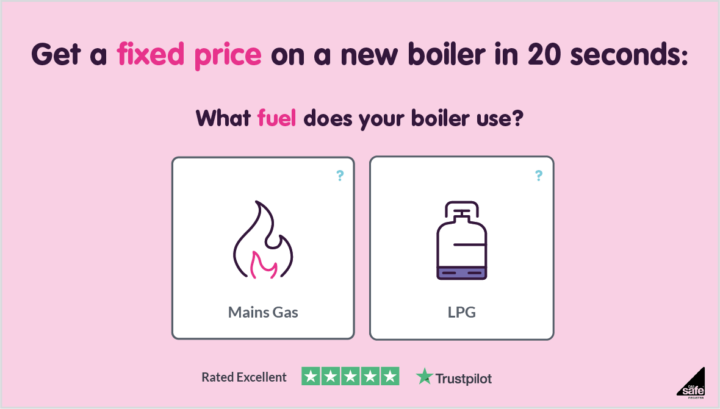 What boilers do Which? recommend as their Best Buy?
As briefly mentioned above, Which? Best Buy combi boilers and Best Buy System boilers are reviewed each year.
Viessmann and Worcester Bosch seem to frequently top the top picks for boilers recently with their leading combi boilers.
Some say that these are the best boilers on the market at the current time and no-one would probably disagree.
They can not really generalise the best gas boilers due to gas powering both combi and system boilers, as well as heat only (regular boilers).
Most of the Which? recommended boilers are from boiler manufacturers with high 5 star ratings on review sites such as Trustpilot.
Frequently Asked Questions
What is the best combi boiler for 4 bedroom house?
answer here.
What is the most efficient combi boiler on the market?
answer here.
What is the best budget combi boiler?
answer here.
What is the best central heating boiler?
The best central heating boilers available to buy are:
Viessmann Vitodens 100-W 35kW
Vokera EasiHeat 32kW
Worcester Bosch Greenstar 30kW
These come in combi or system variations dependent on the type of home that they are getting installed in.
They come from manufacturers with fantastic reviews and the best reliability ratings.
Some say that Viessmann are the top boilers on the market today. They are German made which gives the build quality that edge.
Worcester Bosch however have been the UK market leader for many years so Viessmann have a job on to knock them off top spot.
Combi Boiler vs. System Boiler – Which One is Best for Your UK Home?
This completely depends on the type of home that the boiler is to be installed.
We would recommend a combi boiler for homes that have 1-2 bathrooms or showers however if a home has multiple bathrooms and showers then a system boiler is the perfect solution. 
System boilers actually store hot water, so you always know that you have a high level of hot water ready to flow through your home.
Combi boilers on the other hand heat hot water on demand which means if there are 3-4 showers running at the same time in a home then your combi will struggle to meet the demand.
If you are unsure what boiler size and type is best for your home then take our 10 step boiler fixed cost quoter.
This will give you the right boiler for your home, the perfect power and even a fixed price that you can purchase online by card or get an instant finance decision.