Ideal L2 Fault Code On Boiler Meaning, Causes & How to Fix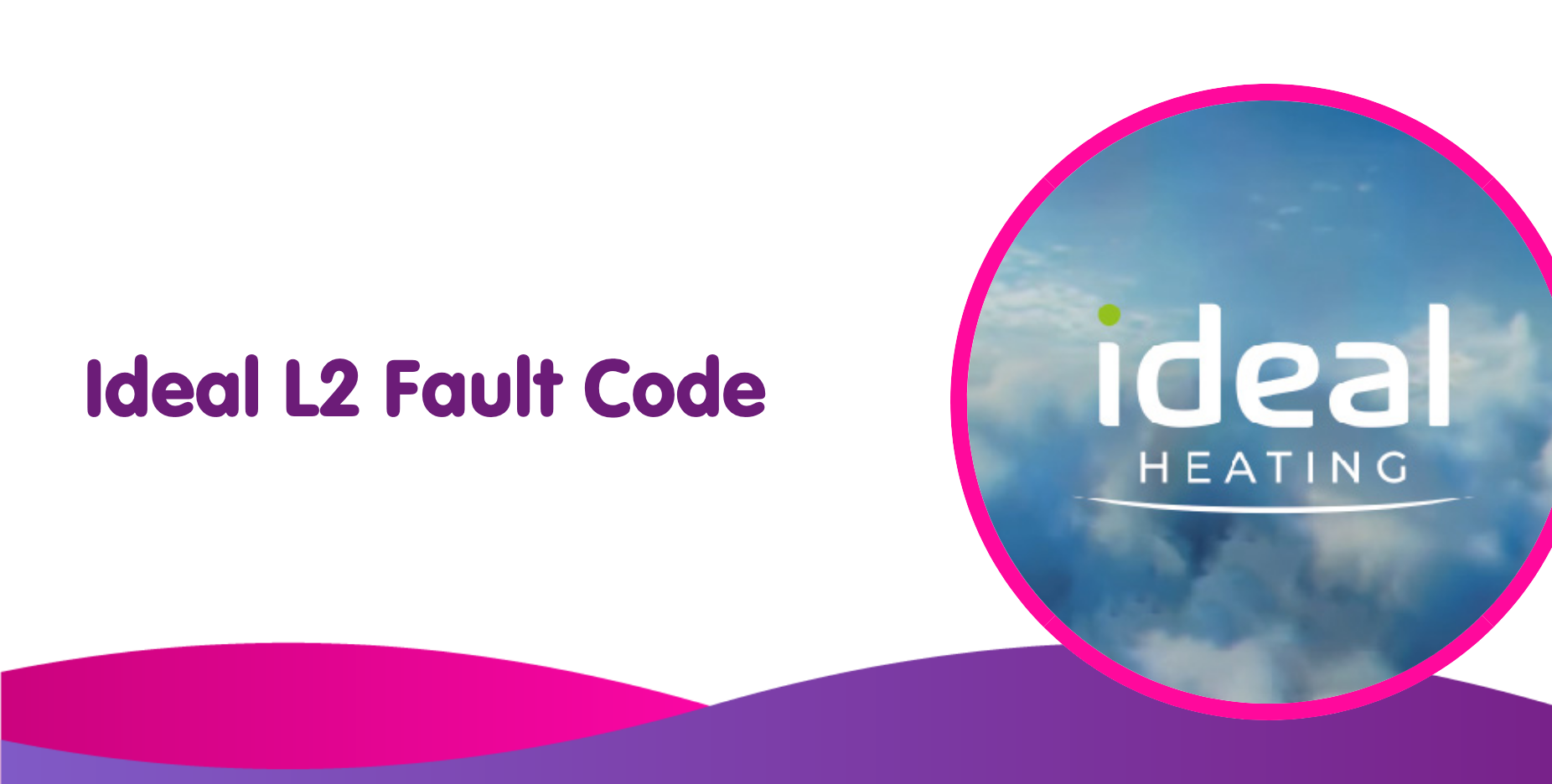 L2 Ideal Logic boiler fault code meaning & how to fix?
Is your Ideal Logic boiler showing an L2 fault code and won't start? Here's why: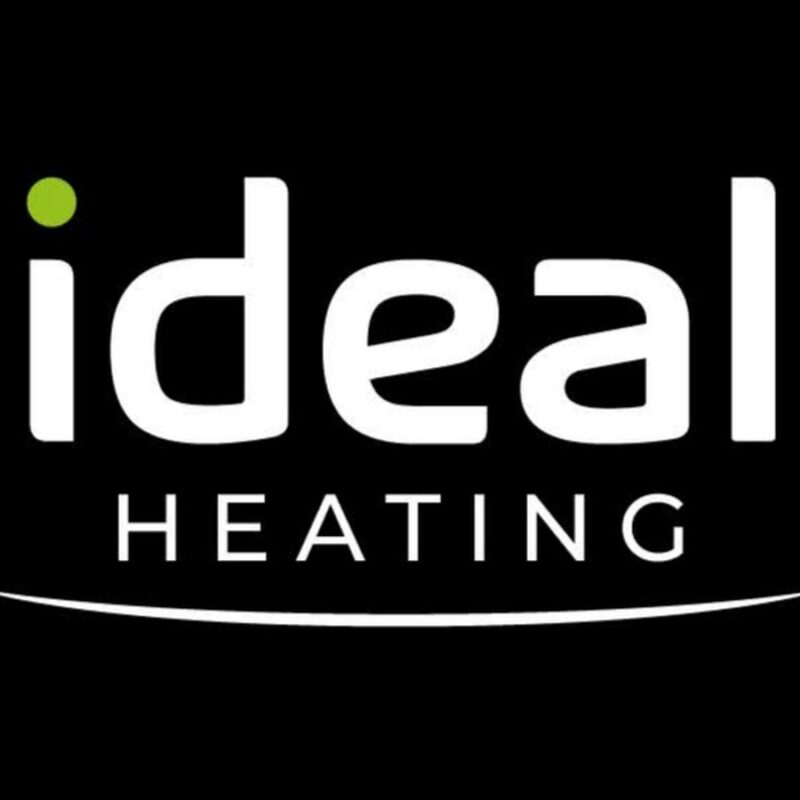 An Ideal L2 fault code means that an ignition problem has occurred with Ideal Logic boilers
There are many reasons why an Ideal boiler L2 fault could occur. Some components can be repaired. Some can be fixed by you, while others require the expertise of a Gas Safe registered heating engineer.
If it is really cold outside, frozen condensate pipes
Flame sensor
Spark generator
Gas valve
Spark electrode
Low gas pressure
Gas Leaks
This Ideal error code indicates that the boiler won't work if it isn't repaired. This problem is also known as "ignition lockouts" and "ignition faults". This could mean that your central heating system and boiler will stop working. You should always consult a Gas Safe engineer if you are not sure. This could lead to more problems than you already have especially if you have an old Ideal boiler.
Get an online fixed price in 20 seconds:
What kind of fuel does your boiler use?
Which Ideal Models Use L2 Fault Codes?
The Logic boiler is one of the most popular from Ideal Heating. They all use the same Ideal boiler fault codes. Three types of boilers are possible to be installed in your home within the Ideal logic range. There are three types of boilers: combi boilers, system boilers and heat only. You will see the f2 code on your ideal boiler if you have any of these.
If your boiler is over 10 years old, it may be time to consider a new replacement boiler as more problems are likely to arise meaning large repair costs and higher gas bills. Get a fixed price quote online now with Boiler Central in under 20 seconds.
Why is the Ideal L2 Fault Code showing?
Your Ideal boiler could not start due to many factors. Some problems can be fixed at home but most will require professional assistance from a Gas Safe engineer. We always suggest getting an annual Ideal boiler service to ensure that you limit the chances of these problems.
It is possible to determine the root cause of the problem and then decide how to fix it. This is a short list of possible reasons the fault code might be appearing.
See how much a boiler service costs here.
Ideal L2 fault – Intermittent Error
The Ideal L2 fault code can often be resolved by itself. The boiler will not turn on immediately after the fault is discovered.
It is possible to reset the boiler and restart it. This is a good thing to do before you investigate other issues. It is worth having the boiler serviced if the problem persists.
How do you fix an intermittent error?
Alternate models: Change the Mode dial on your boiler unit to the "Reset" position. Hold the button down for three seconds.
To reset new Ideal boilers, click the "Reset" button beneath the display screen
How to fix intermittent fault codes
Electricity is required to run your boiler. If there were power outages recently, or if the fuse box tripped, your electricity supply could be cut.
You can also check the thermostat to ensure it isn't set to "error" and thinks the house is at the right temperature. This could cause the boiler to stop igniting.
How do you fix no power to the boiler
Check your fusebox switches
Push the switches to the highest position to turn off your appliances.
Make sure your Ideal thermostat is at the correct temperature
Ideal Fault F2 – Gas Supply Issue
To check how much credit you have, pre-pay meters are available. The boiler could run out of gas if there isn't enough. If you don't have enough credit, or don't use pre-paid meters, gas may not be coming into your home.
Turning on other gas appliances can help you determine if your home has a main gas supply pipe problem.
Verify that there is no gas entering your home. The isolation valve is located close to your gas meter. This is the same valve you use to shut off gas in an emergency. It is therefore important to be able to find it.
Check that you have paid your bills!
You can top up your pre-pay gas meters
You must ensure that you pay your gas bill on-time. Contact your supplier if you have any questions.
Turn the ignition valve lever to turn on the gas.
Does Ideal L2 Fault code mean I need a Gas Safe engineer?
If you are not current on your payments, there may be another issue that is preventing gas from entering your property.
A Gas Safe engineer can inspect all isolation devices to determine the source of the problem to get your Ideal boiler back up and running.
In newer homes it is more likely to be outside of the meter box, but it could also exist in the garage or in the kitchen cabinets.
The valve will have a lever sticking out of it. If the lever points in the same direction as the valve, the gas will flow. If the lever is 90° from the pipe, the gas will be turned off (perpendicular).
Gas pressure too low
Winter can cause the regulator of your outdoor gas meter to freeze. Gas flow can be affected by this. If your boiler is new, it may be necessary to upgrade your main gas pipe supply.
If none of these apply to you, your gas supplier may have a problem.
How do you fix too low gas pressure
An engineer can check the pressure at the boiler and gas meters. If the problem is caused by a frozen regulator, they should be able insulate the area. This is sometimes called "lagging".
If the Ideal boiler is producing more gas than your mains supply is capable of transporting, they will likely need to replace it with larger pipes. This will impact the cost of replacing pipes.
Frozen Condensate Pipe
Condensate pipes, which are part of your boiler system, can freeze in very cold temperatures. This can lead to a blockage.
Since 2005, boilers have used condensing technology to reduce heat loss. As it works, the boiler produces high-temperature water vapours as well as acidic carbon dioxide.
Modern boilers condense vapours to make them water-soluble and can be used again for heating water. Flue pipe cools quickly, producing amounts of water every hour.
Condensate pipes are used to drain the waste from boilers. They also work with flue pipes, which transport exhaust gases away. Condensate pipes are made of plastic and come out of boilers.
The exterior of your house will have this pipe. This pipe is located near the boiler. It runs in an angle toward the drain. These pipes connect to the sewer pipes that drain your house.
It is easy to tell if a condensate pipe outside has frozen by touching or looking at it. The pipe's ends are where the most water escapes.
How do you fix a condensate pipe that has frozen
Locate the outside condensate pipeline
To warm the pipe and unblock the blockage, warm water can be used
Boiling water can cause pipe damage. Use warm water only
Faulty Gas Valve
Each appliance has its own valve. These valves are in addition to isolation valves that control the flow of gas throughout the home. The Ideal boiler's valve only opens when heating or hot water are turned on. This allows gas to enter the boiler.
How do you fix a faulty gas valve
If the valve is stuck, an engineer may be able to free it. The average cost to replace the whole valve is around £360 with labour.
A stuck or rusted valve can cause the L2 fault code. This stops the valve from opening fully and prevents gas from being ignited.
Faulty Flame Sensor
An electrode signals a Printed Circuit Board that a flame will be lit when the Ideal boiler is ignited.
This is just one step of the process. Before the process can go on, the PCB must be able to sense that all stages are complete.
If it doesn't receive one, the flame sensor won't send any signal to the PCB. The flame sensor will turn off the gas supply and display an error code such as L2.
The most common reason a flame sensor fails is because of rust buildup in older boilers.
Cracked insulation could cause a fault in the electrode. This could have led to a short circuit via the PCB.
How do you fix a faulty flame sensor?
An engineer will inspect the sensor to determine if there are any signs of corrosion, or other problems that could have caused it not to function properly. The replacement cost of the sensor could be as high as £320.
Faulty ignition
If the ignition process fails to occur, then the spark generator could be a problem and you will L2 fault code on the boiler.
The electrodes and ignition leads that produce the spark that ignites a flame can wear over time. Moisture buildup can cause this.
How do you fix a faulty Ideal boiler?
An Ideal boiler leak which has allowed water to enter the boiler is a problem that must be fixed. Serious internal leaks like a faulty heat exchanger are not only one of the worst problems to have in terms of cost but other issues too.
If it isn't fixed immediately, it can cause damage to other components and serious damage. Before you can fix the leak, your engineer will identify the source.
Does an L2 error code mean you need to replace your Ideal boiler?
If the L2 fault code is showing, it is unlikely that you will have to replace your boiler.
A replacement boiler would be a better option long-term if the gas valve is damaged or fails. If this is the case, getting boiler installation for a new combi boiler will likely be the best option.
Before doing so, check out what the best combi boiler might be for you, so you can spend your money the right way and get your heating needs met.
Old boilers become more troublesome and less efficient over time, so why not get a fixed price new boiler quote online now with Boiler Central.
Get an online fixed price in 20 seconds:
What kind of fuel does your boiler use?