How much does a new boiler cost in 2020? (with Installation Cost & Prices)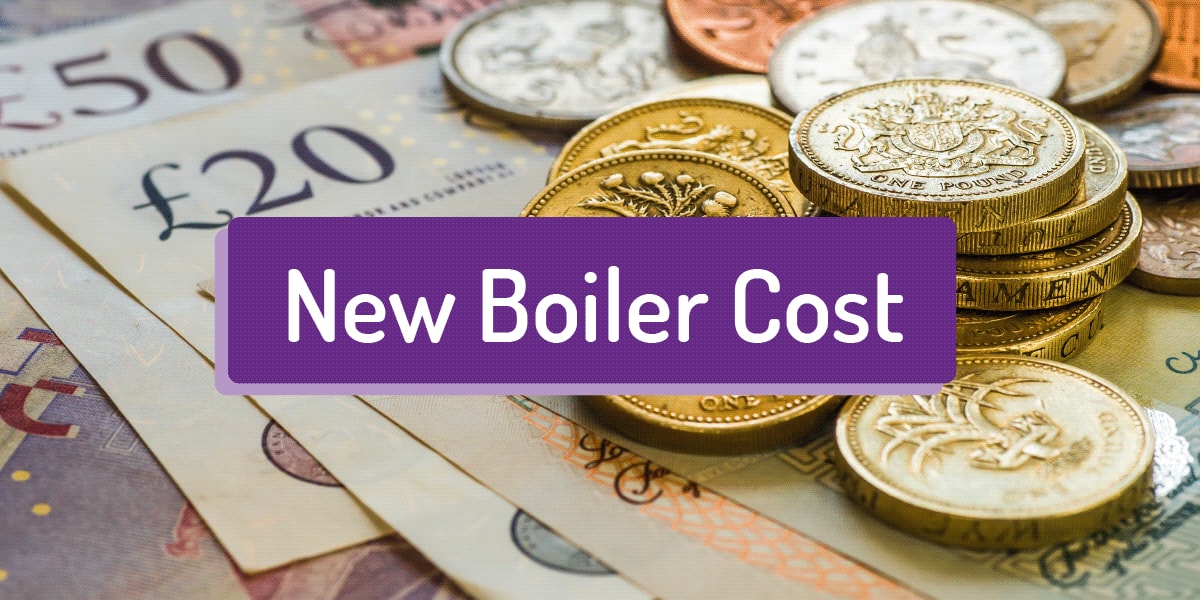 If your came here looking to find out average cost of a new boiler, keep reading.
In this guide, we will reveal everything you need to know about acquiring a new boiler, boiler prices, boiler replacement and boiler installation.
There are a lot of benefits associated with getting a new combi boiler.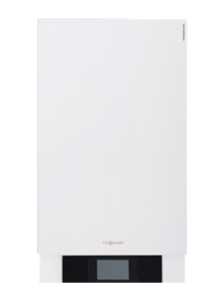 However, a lot of people overlook these benefits because they are worried about the cost of a new boiler.
How much does a new boiler cost in 2020?
You will typically find, though, that you will make your money back in terms of the efficiency savings that you will make by getting a new boiler.
Nevertheless, you will obviously want to know how much money you are going to need to save to purchase a new boiler.
With that being said, continue reading to discover everything you need to know about a new boiler price.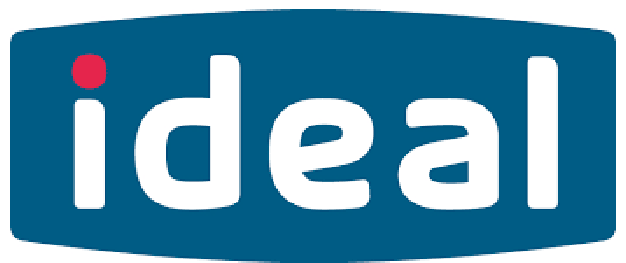 Last year, boiler breakdowns cost the UK £787 million.
However, the trouble is that people think boilers are too expensive. Actually, if you shop around, you will find that the new boiler costs can vary considerably.
So, how much does a new boiler cost in 2020?
Research shows that the highest price found was £7,764 if you buy boiler online and the lowest was £1,500.
This shows why it is important to search around for the best boiler prices for your home.
There is also a difference for the boiler installation costs.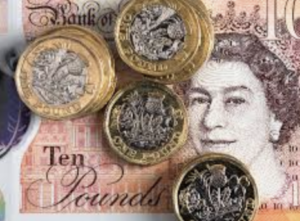 This highlights why you need to search with care to find the best boiler prices. ?If you are looking for a new boiler you can get a fixed online cost here.
What is a combi boiler?
Before we delve deeper into the costs, it's firstly important to explain exactly what a combi boiler is.
This is a combination boiler and shouldn't be mixed up with a conventional one. If you need help on what a conventional boiler is then our guide on what is a conventional boiler will help.
It controls both your heating and hot water, delivering them both instantly whenever you need them.
You "do not" need to have a hot water cylinder heated.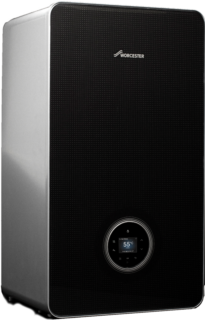 Combi Boiler Prices – How much do they cost in 2020?
A new combi boiler cost varies from £1,500 to £3,500.
This includes both the cost of the unit itself, as well as the new boiler installation cost.
There are a number of different factors at play here:
This includes the area in which you live, the labour costs, how complicated the required installation is, and the sort and size of boiler that you need.
For example:
If you live in London, you can expect to pay more when getting your unit installed.
If your boiler installation is complicated, then the new boiler cost is going to be complex!
If you opt for a premium boiler, you are going to have to pay a premium price – you get the point!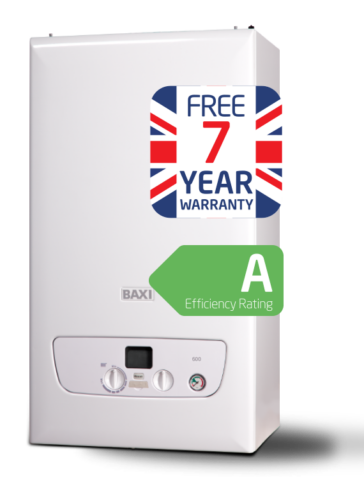 How much do regular boilers cost (with installation costs)
Regular boilers, otherwise known as system boilers, can cost anything from £1,500 to £3,000.
For those who are unaware, this type of boiler is essentially the opposite of a combi boiler.
This means that there is a separate tank, which is typically in the loft, and a separate water cylinder, which is usually in the airing cupboard. Megaflo offer unvented system boilers and are a recognised industry brand.
These sorts of boilers do not provide cold water and hot water on demand, which is why many people have made the move to a combi boiler.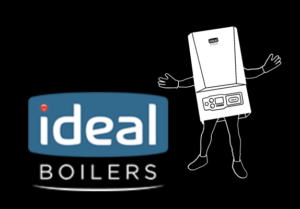 Again, there are going to be a number of different factors that determine the total cost.
As well as boiler warranty length and the complexity of the job, you also have to consider whether any added pumps are needed and required controls.
Making the move from a standard boiler to a combi boiler?
If you want to make a boiler replacement from a standard boiler to a combi boiler, this can cost anything from £2,500 to £4,500.
To understand why this is more expensive than just having a boiler installed from scratch, there are a few things to consider here, and it ultimately comes down to all of the work that is included.
For example:
The water cylinder and old boiler are going to need to be fully removed.
There also needs to be new upgraded pipework, which is fed into the new location of the incoming combi boiler or existing location.
Then, you actually have to have the new combi installed, and this is the simple version.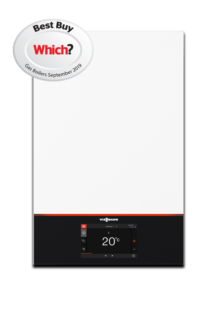 This is a big job, and it will often require around two days of work, so you can see why it is expensive.
However, if you have the budget, a lot of homeowners will tell you that making the switch is the best decision they ever made long term. ?
This is not only because they get hot water the minute they need it, you also get great efficiency savings as well, which means you put more money in your bank account.
In the end, a new efficient combi boiler can end up paying for itself.
The benefits you will gain by making the switch to a combi boiler…
Lower costs – You will not only save money on your energy bills but you will also be able to reduce expenses when it comes to maintenance.
Nobody is going to have to go to the roof in order to fix any boiler problems.
Mains pressure water – Hot water will be delivered through your shower and taps at mains level power, enabling you to enjoy high power showers.
Save space in your property – If you combine a central heating boiler and a water heater into one unit, you are going to reduce the space that is needed considerably.
What impacts how much a new boiler costs?
There are a number of different factors that influence the cost of a boiler.
On the surface, it may seem like it is just the installation cost and the cost of the unit itself.
However, there are a number of factors that add to the new boiler cost, and so we are going to delve into these in further detail.
The cost of the boiler itself
Of course, there is only one place to begin, and this is with the price of the boiler itself.
The price of a boiler differs by hundreds of pounds, if not thousands.
It all depends on the quality of the boiler, as well as the brand, kW size, and model.


Later in this guide, we are going to take a look at some specific brands of boilers, as well as the average cost of these boilers. ?
The typical new boiler cost is anywhere from £400 to £1,200.
However, there are some much more expensive units on the market today such as the Megaflo unvented boiler range.
The installation price / labour cost
For a boiler swap, the cost of installation is anywhere from £600 to £800 on average. This depends on the size of your home and what size boiler is required to heat your home.
The cost of conversion on average tends to be between £1,000 to £1,500. For example a back boiler swap or conversion.
It is important to choose an installation specialist with care.
For many years, heating specialists were watched over by the official watchdog CORGI (the Council of Registered Gas Installers). The CORGI brand was synonymous with quality and safety.
If you got a CORGI engineer in to perform a new combi boiler installation, you knew you'd be getting quality work done.
However, CORGI wasn't mandatory and was a voluntary registration scheme. That meant there was a whole load of heating specialists out there fitting combi boilers who weren't registered. ❌
While some of these combi boiler installation labourers were probably good at their job and annoyed by the costs associated with being a part of CORGI, many would have been those who didn't pass the CORGI examinations. This meant that anyone could claim to be a heating boiler and installation expert.

Thankfully that changed during 2009 and 2010 when the Gas Safe Register replaced CORGI.
This made it mandatory for all central heating combi boiler installation and servicing workers – including those performing combi boiler repairs or boiler installation jobs – to be registered.
In order to be part of the registry, combi boiler installation experts have to have the proper qualifications to work on any boilers. So always ask to see your installer's Gas Safe Register card for proof of their credentials.
Unfortunately, there are a lot of unscrupulous workers out there that will try to fit boilers without the right experience and credentials.
Don't cut corners by going down this route, as it can end up costing you thousands and thousands of pounds in the end. ❌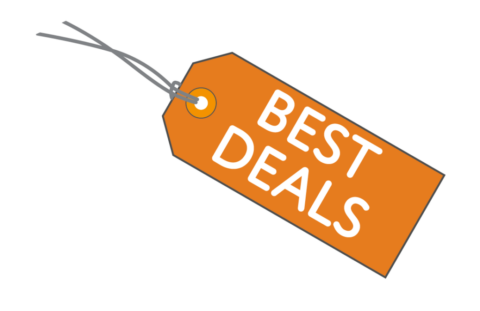 Upgraded warranty costs
In addition to the costs that have already been mentioned, extended warranties, especially ten-year warranties in most cases, are only able to be provided by trusted manufacturers and partners.
They can sometimes rely on additional approved equipment being fitted.
For example, magnetic boiler filters. They will tend to results in additional costs being added to the installation.
However, there is no denying that a longer warranty is an expense that is worth incurring. It could end up saving you a lot of money in the long run!
Upgraded heating control costs
Thanks to upgrades in technology in recent times, boilers can be turned on and off with ease. You do not have to walk to the boiler in order to make changes.
Depending on the brand and type of the controller, it is going to add varying figures to the new boiler price.
The average price of this is between £100 and £300.

Relocating the boiler
You may need to move the location of your boiler. This is going to cost more money, which is going to require a number of new fittings and fixtures, as well as emotional robustness, additional pipework, and a lot of physical labour.
Unless moving your boiler is vital, it is always a good idea to avoid this. If you are going down the back boiler removal and replacement route then you must now convert to a combi boiler.
Main gas pipe upgrade
You may also need to have the main gas pipe upgraded.
A lot of the older heating systems are constructed using gas piping of a width around 15 mm.
However, in order for modern regulations to be met, these pipes need to be upgraded to 22 mm in most cases. This can sometimes cost more money.
In most cases, older pipes will also be made from lead, and so they will need to be replaced using copper piping.
You need to be cautious of rogue traders who do not plan to upgrade the pipework. This would be an illegal installation, and so while it may be cheaper, it is certainly not worth the risk – that much is certain!
Plume kit cost
A plume kit is basically an extension kit that attaches to the flue of the boiler. This can be required when your boiler flue is too close for comfort to your neighbouring properties, door, or window.
Plus, it must comply with Gas Safe regulations by law.
The typical cost of a plume kit is anywhere between £90 and £130.
Chemical flush cost
You may also need to pay for a chemical flush. This can be anything from £100 to £150.
Flushes help to get rid of any existing sludge from your heating system. Sludge can prevent the hot heating water from flowing efficiently around your radiators if you do not clear it. ♨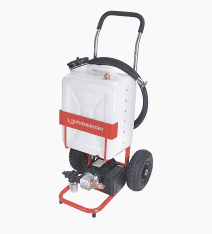 If your radiators are cold at the bottom, a deep clean is going to be required. There are a lot of different options when it comes to this. ❄
However, the most common and standard option is a hot, chemical flush. For a power flush, you can pay more than £500.
Be careful with these, as they can often do more damage than good by forcing high pressure water through a heating system, especially if it is an old one.
Vertical flue
A boiler flue is basically a big piece of pipe, which leads from the boiler to the outside of your property.
This makes sure that the flue gases and condensation are pumped outside and not into your own face. Pretty important, right??‍
Most of the time, the flue is going to leave your home horizontally, which means that there are no extra expenses.
However, flues that leave vertically through your roof demand much more work, resulting in more expenses. This can just be plain bad luck.
The average cost for a flue is anywhere from £300 to £600.
Magnetic boiler filter cost
The average cost of a magnetic boiler filter is between £100 and £200.
Filters are installed inline on the pipework, helping to protect your boiler.
They utilise powerful magnets that trap small particles of metal and dirt, stopping them from going into the boiler itself and causing unnecessary boiler leaks and damage.
A quality boiler installation specialist is always going to put together the full cost of installation a filter into your final quote.
You should not be stung with added expenses at the end.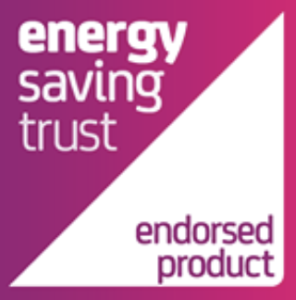 Leading Gas Boiler Brands in UK and the cost to buy them new (with installation)
Below, we are going to take a look at some specific boiler makes, as well as the average costs.
Please note that the costs mentioned only relate to the cost of the unit.

£1500 – £3,600
If you're looking for good reasons to select one of the Worcester Bosch range of boilers, there are quite a few to choose from.
Worcester boiler installers are very experienced in extolling the virtues of their favourite type of boiler, but they're right when they say that the boilers are excellent. ⭐
Perhaps one of the immediate selling points for people looking at Worcester combi boiler installation is that it has received the Which? 'Best Buy' award for six years running. This award is given on the basis of independent customer ratings, so you can be assured that it is well earned.
Worcester Bosch boilers are also one of the most versatile ranges on the market, with sizes that will fit all properties, including an excellent range that will fit neatly into kitchen cupboards.
These boilers can also be fitted with magnetic central heating filters that can prevent sludge build up in your heating systems. ➕ ➖
Another benefit that you should consider when buying a new boiler is the availability of parts and how easy it's going to be to have your boiler fixed if something goes wrong.
Thanks to the prominence of Worcester Bosch in the marketplace, you'll find that your repairs are done swiftly and without too much waiting around for parts.
Ultimately, however, there is one aspect of buying a Worcester Bosch boiler that seems to stand out in all the reviews available across the Internet:
" This is a very reliable brand of boiler."

£1,450 – £2,900
Worcester Bosch boiler installation is what a lot of people seek when the time comes to replace their old boiler.
In particular, people look to Worcester's range of Greenstar gas combi boiler models. However, there are a few differences between the Greenstar combi boiler models.
The two main models in the Greenstar range are the 'i' and the 'CDi'.
The 'i' model is the most popular of the Greenstar boilers today, and acted as the replacement for the last generation of Greenstar boiler, which was installed in over one million homes across the UK. The reason for its popularity, like its predecessor, is its simplicity.
It features smart heating controls that are simple and user-friendly.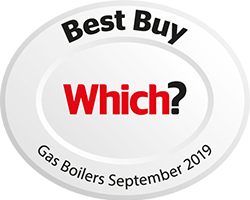 It also has features such as a low energy pump to reduce electrical usage, and is an 'A' rated boiler on the energy efficiency chart.
Both of these features mean that your boiler will be using less energy and, therefore, will be saving you money on your annual gas and central heating bill.
It's also popular in the UK thanks to being well suited to the "cold climates." ❄
As long as the boiler installation is performed correctly, there is zero risk of pipes freezing during the winter months. 0️⃣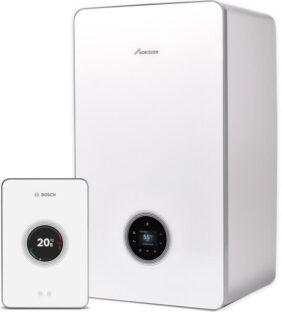 You can pick up a Greenstar i combi boiler for between £1,450 and £2,900.
The 'CDi' range is similar to the 'i', but it is the top performing gas combi boiler in the Greenstar range – offering the highest hot water flow of all wall-mounted boilers.
The CDi's improved performance means that it is more suited to large homes than its fellow Greenstar models.
You can get different models of CDI boilers.
With prices ranging from around £1418 to £2400.
But whatever boiler installation option you pick, you will get "Quality."

£1,225 – £2,500
Baxi is a well-known boiler brand. The company itself has been providing heating products for 150 years. Yes, that's right – since 1866! They have a wide range and different types of boilers that you can purchase.
One of their current models is the Baxi Platinum combi boiler.
The Platinum comes with an incredible 10-year-warranty, demonstrating how confident Baxi is in the reliability of the Platinum range.⭐
It has a Band A efficiency rating, which means it's one of the most energy efficient boilers out there.
This is important because (as long as boiler installation is done properly) an energy efficient boiler can reduce heat loss and, therefore, save you money on your energy bill.
The Platinum range also features a terrific hot water flow rate, meaning that you'll never be left feeling cold in the middle of a shower.
The top of the range Platinum boiler is the Baxi Platinum HE.
This one is an extremely popular local household favourite. It has even received a 'Best Buy' reward from commercial watchdog Which
Of course, the Baxi's performance is dependent upon a good installation job, and this is going to cost money too.
However, in terms of the units themselves, prices range from around £625 for the Baxi 424 Combi Gas Boiler, which runs at 89% efficiency, to the Baxi Platinum Combi 40 Gas Boiler.
The latter is part of the popular Platinum range we just mentioned.
It comes with a ten-year warranty, 88.9 per cent efficiency, and 40kw.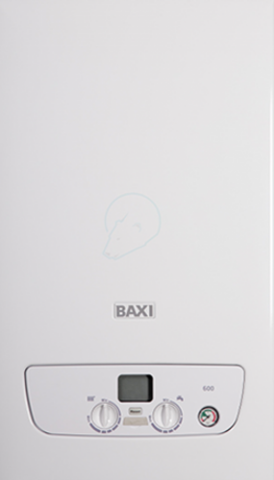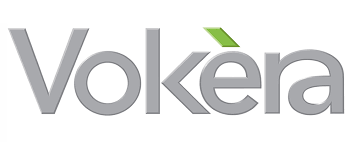 £1,250 – £2,200
Like many other boiler manufacturers, Vokera have a range of both system and the leading combi boilers on the market.
Most of these combi models are compact, meaning they are ideal for installation into the kitchen cupboard of a small flat.
When it comes to combi boiler installation, the Vokera is pretty sturdy.
As long as it's properly fitted by a professional combi boiler installation specialist, you shouldn't see any issues for the first five to ten years of life.
Vokera's range of combi boilers comes with a two-year guarantee after installation.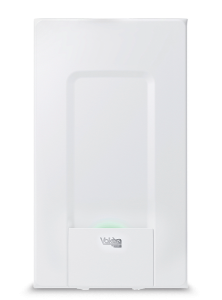 The great thing about Vokera is that their range of combi units is simple and catered for those on a "budget."
The price of a Vokera combi boiler is not only reasonable for those on a tight budget, but also good for those who are only going to be staying temporary or short-term in a property.
It has also become a favourite amongst both property developers and landlords looking for quick boiler installation.
In particular, the Vokera Excell is one of the top models amongst the range and is hard to beat on installation price. £ ✅
It's also an 'A' rated combi boiler in terms of energy efficiency, which means it will save you money on your gas central heating bills.
This is the case with all boiler brands, the prices do differ considerably depending on your requirements.
£1,350 – £2,600
Boiler installers will give you a whole range of options when it comes to potential gas boilers that they can install.
However, there's always a worry that they may be trying to provide you with a cheap gas boiler at a much higher price than it's worth.
Yet there are gas boiler brands of great quality to watch out for, including those from Ideal.
Ideal have been providing gas boilers for a long time and have become renowned for producing quality combi boilers.
In particular, their Logic+ range of gas boilers is considered one of the best and most popular models available on the central heating market today the UK.
One of the reasons for this is the fact that Ideal offers a seven-year warranty on any Logic+ boiler installation.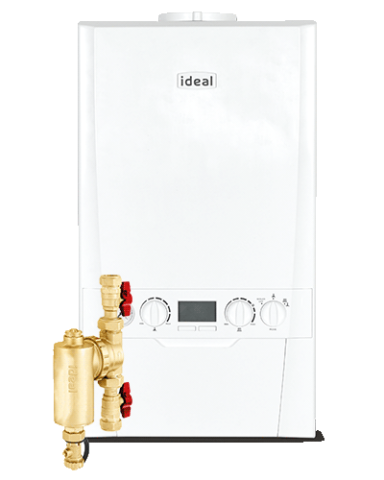 This range of boiler has won numerous heating awards, including 'Product of the Year' titles within boiler categories. 'Good Housekeeping' readers and the Energy Saving Trust have also recommended it.
It's also loved by those performing boiler installation, as this boiler is simple to install, which means that your new Logic+ can be fitted in no time at all.⏰
The Logic+ series has other notable installation features such as built-in frost protection, a compact size (making it perfect for cupboards), and comes with a range of installation options to suit different properties and size limitations.
Ideal also provides other ranges such as the Ideal Vogue, which comes with an almighty 10-year warranty.
It's no surprise that Ideal is so popular and synonymous with quality heating. ⭐ ♨
At the lower end of the range, you have the Ideal Independent Combi boilers, which are between £1,625 and £1,750.
If you're looking for something with more KW, the Ideal Vogue Max or Ideal Logic Code Combi are both good options.
The former is priced between £1,109 and £1,340.
The Ideal Logic Code Combi is on the market for between £1,000 and £1,330.
Don't overlook the cost savings you can make with a new boiler
A lot of people do not realise that their boiler is costing them a significant amount of money.
Make the switch to a Grade A boiler heating system today and get it installed by a Gas Safe installer.✔
Not only will you reduce expenditure, but you will reap the rewards of greater efficiency as well.
Monumental efficiency improvements with a Grade A boiler ⭐
When companies promise to improve the heating efficiency of your home, you are probably expecting a slight improvement.
However, the difference is truly astounding when it comes to upgrading your boiler.
If your home currently uses an old boiler it is likely that you will only be running at an efficiency rate in the region of 30 – 40 per cent.
Once you have a Grade A boiler installed you will experience an efficiency rate of over 90 per cent. The difference is huge and thus the benefits are vast!
Reduce your energy bills dramatically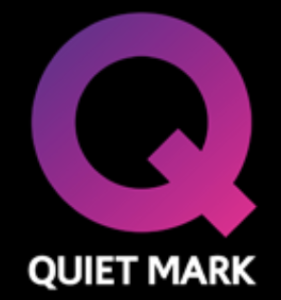 The efficiency benefits that have been mentioned ensure that you make massive cost savings as well. You can cut your heating bills in half by opting to have a Grade A boiler installed, and thus this is a system that will quickly pay for itself.
This is particularly beneficial when you consider the rising gas prices in the UK at present and also the increasing new boiler cost.
In fact, did you know that over the past three years gas prices have increased by a monumental 140 per cent? ?
Whilst we cannot do anything to stop these rising prices, you can control how much you pay by opting for a Grade A boiler. ⭐
This switch will play a major role in reducing your energy bills.
So there you have it:
Everything you need to know about the cost of getting a new boiler and some boiler prices.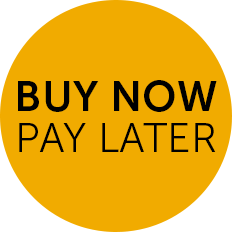 As you can see, prices do differ dramatically depending on the type of boiler that you opt for.
It is also clear to see that a lot of the expense comes from the installation as well, yet this is an extremely important part of the process and you do need to make sure you select a professional with care.
Good luck with making the correct decision to suit your needs.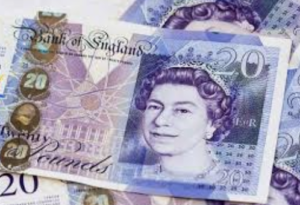 If you would like to get a fixed online price now without inputting any personal details except the first part of your postcode, click here.