Vaillant F76 Fault Code Meaning, Causes & How To Fix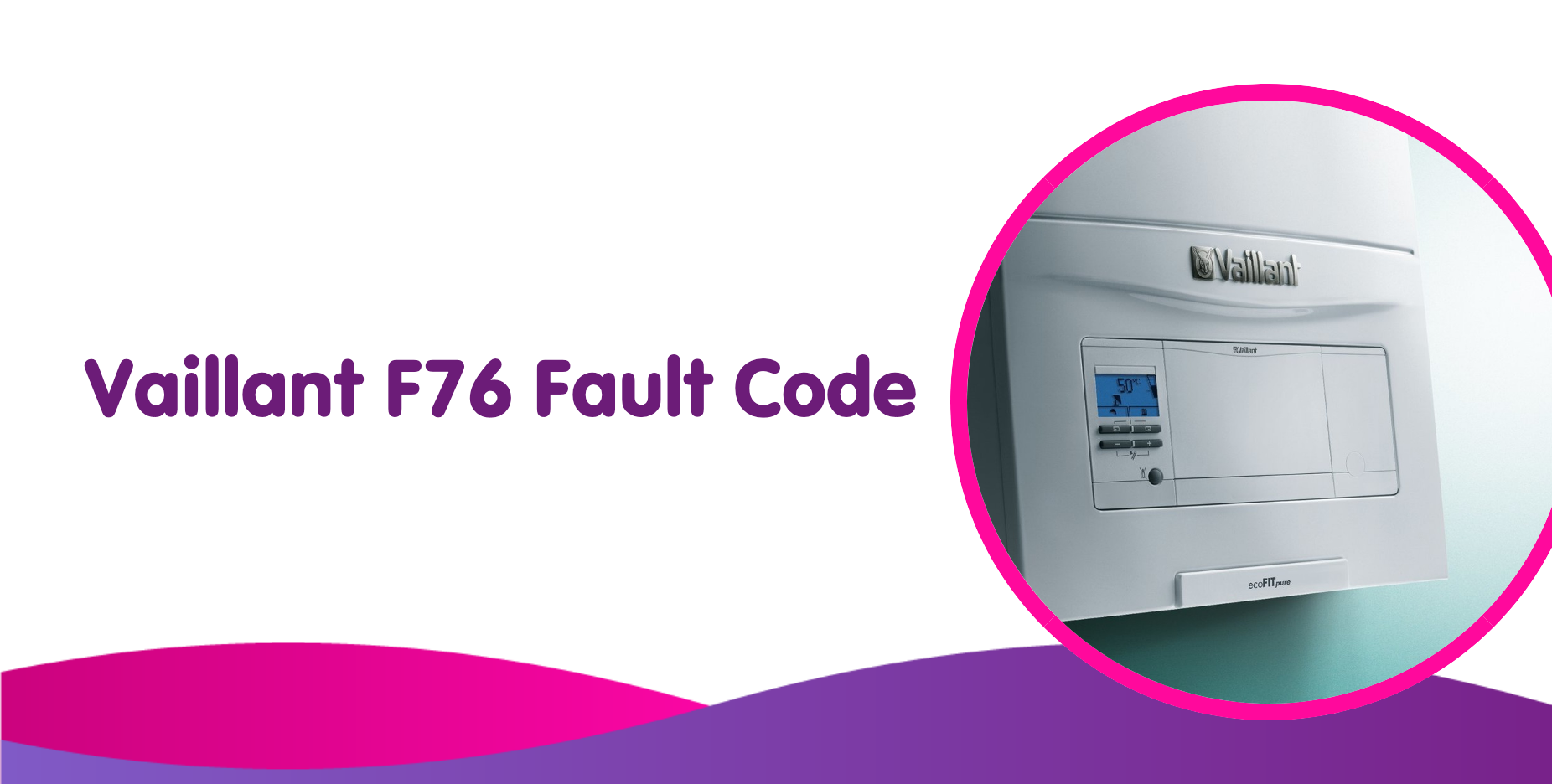 F76 Vaillant fault code meaning, causes & how to fix
Vaillant F76 refers to an error code for EcoTec plus Vaillant boilers. This can be a sign that your boiler is at risk and you will need to have it repaired.

At the most, parts and wiring will need to be replaced and you may also require a new heat exchanger and a new boiler.
This quick guide for your Vaillant ecoTEC will help you get your hot water and central heating back on track as soon as possible, and advise you whether or not your need to call a Gas Safe registered heating engineer or not to carry out repairs, or consider the fact you may need a new boiler.
Get an online fixed price in 20 seconds:
What kind of fuel does your boiler use?
What does a Vaillant F76 Error code on a boiler mean?
Vaillant F76 indicates that the boiler's engine has overheated. It must be shut down immediately to ensure safety.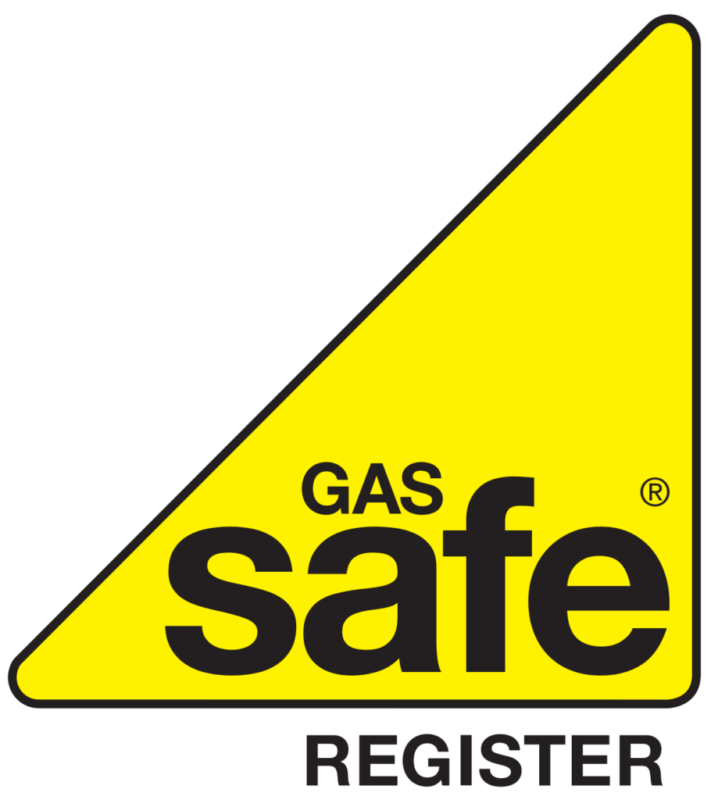 A Vaillant ecoTEC boiler has an overheat protection function. This is a thermal fuse that is located on top of the primary heat exchanger. When activated by high temperatures, this acts as a circuit breaker.
When the boiler heats up while there isn't any water inside, this can be called overheating. If the PCB doesn't receive water pressure readings, this can occur.
It can be quite serious but it is usually not that severe. An error in wiring can also occur, but not a heat exchanger that is damaged.
What Causes F76 Vaillant boiler fault code?
Overheating and the Vaillant boiler F76 fault codes are serious signs that your boiler could be having problems. They could be caused by a variety of things. If your boiler is over 10 years old it may be time to consider a new one to improve energy efficiency and stop the possibility of more repairs.
Trapped Air In Heat exchanger
Two types of pipes are found in a heat exchanger: pipes that heat water and pipes which cool the gases. If air gets trapped in one of these pipes, you will hear the boiler hum. This can lead to the F76 error code.
Blockages
If there is a blockage within the boiler or heat exchanger, the Vaillant F76 fault code may be activated. A blocked pressure sensor may not transmit low water pressure to the PCB if it experiences an obstruction. If this happens, the heat exchanger will continue operating even if there is no water to heat.
Defective Temperature Sensor
If the boiler senses a temperature difference, the Vaillant boiler can shut down. This overheating protection ensures that no further damage is caused and protects your home too. This is why the F76 fault code is important
Wiring Issue
F76 could result from wiring problems between the temperature sensors and the PCB. The PCB could signal an error code F76 if this happens. It is receiving incorrect or intermittent information.
How to Fix an F76 Vaillant Error
The F76 fault code cannot be changed or repaired if it is triggered by a thermal fuse that has been tripped or overheated. You will either need to replace the part or buy a new boiler.
The boiler will stop working if the thermal fuse is tripped. There is no alternative.
If the sensor is damaged, it can usually be repaired. A Gas Safe Engineer can replace or repair the wiring to fix the problem.
The thermal fuse can trip frequently due to blockages. It is important that you have your boiler serviced by a Gas Safe Engineer.
Can you fix a Vaillant F76 error yourself?
If the thermal fuse has tripped, there is only one solution. It cannot be reset or replaced. If the heat exchanger is damaged beyond repair, the thermal fuse will activate. You will need to replace the entire heat exchanger.
The F76 fault code may be cleared by restarting the boiler. It may be possible to diagnose the problem by restarting the boiler if the boiler doesn't start. If the boiler does not start, it could be caused by faulty wiring, sensors, or a tripped thermal fuse. The thermal fuse could be tripped if the boiler doesn't start.
Is the Vaillant F76 fault code a sign that my boiler has failed?
This is the short answer to your question. Although the main component of a boiler is the heat exchanger, it can usually be replaced but is often very costly. It is worthwhile to weigh your options, as boiler repair might only be a temporary fix.
It is also possible that the plastic casing may have been damaged by high temperatures. Even if the damage could be repaired, this would render the component unfit for use.
It can be expensive to replace one. You need to decide whether you want to replace the heat exchanger or purchase a new boiler.
Boilers are designed not to last more than 12 years. It is often cheaper and recommended that you should replace your boiler if it is too old. The F76 fault code could indicate this.
How do I reset my Vaillant boiler following an F76 fault?
If the F76 light is on, it is an indication that the thermal fuse has been tripped by high temperatures. The boiler will then not be able to operate.
Even if the boiler is working intermittently, it will not be able to be reset.
How do I prevent an F76 error from happening?
Although this error cannot be completely avoided, you can ensure that any engineer who works on your boiler system (e.g. replacing radiators) runs the correct P0 test before turning on the boiler again. This will ensure there is no heat in the heat exchanger.
How much does it cost to fix an F76?
The heat exchanger is the most critical component of a boiler. It can be replaced for as little as PS750 plus labor, depending on the size of your boiler.
A new boiler may be cheaper and more sensible depending on the age of your boiler.
Other Vaillant error and fault codes
See our other Vaillant error and fault codes to help you fix any issues you may have with your boiler.
Get free Vaillant boiler quotes for your F76 error
All of the best Gas Safe engineers are available for you to price your job. They can help you find a replacement heat exchanger or a brand new boiler.
You should replace your old Vaillant boiler if it is older than 10 years to increase energy efficiency and prevent further repair bills.